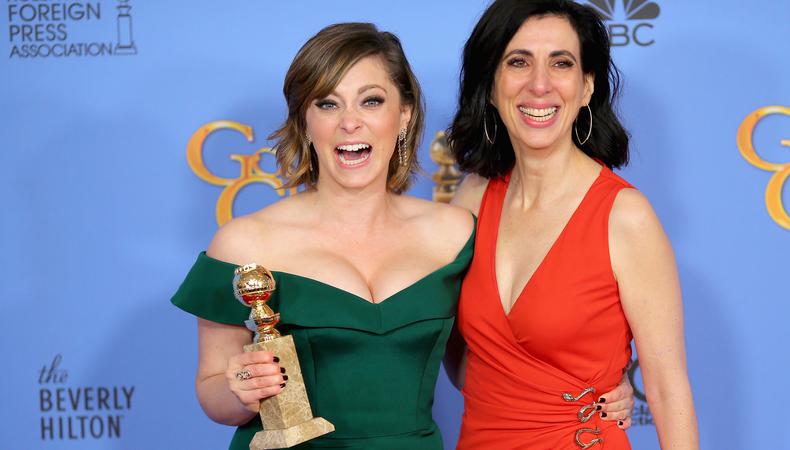 Welcome to Rumorville! Here, you can learn about casting news that's about to break in Hollywood. These speculations might be only rumors, but that doesn't mean you can't follow the trail all the way to the audition room.
"Badass (And Her Sister)"
Rachel Bloom and Aline Brosh McKenna, the duo behind the hit CW series "Crazy Ex-Girlfriend," are back together again for a new comedy collaboration in development at Hulu and ABC Signature. Entitled "Badass (And Her Sister)," the series, co-written and executive produced by the Emmy winners, will star Bloom in dual roles as both "an impossibly badass spy who tires of her life of sexy espionage" and "her pushover twin sister" whom she goes to live with, according to Deadline. In addition to starring, Bloom will also co-write, co–executive produce, and co-showrun with Brosh McKenna. The new project falls under the latter's deal with ABC Signature. While a casting director has yet to be announced, it certainly wouldn't hurt to keep an eye on Felicia Fasano, who was the CD for the hit CW series for four seasons and would be the most likely choice for the re-collaboration.