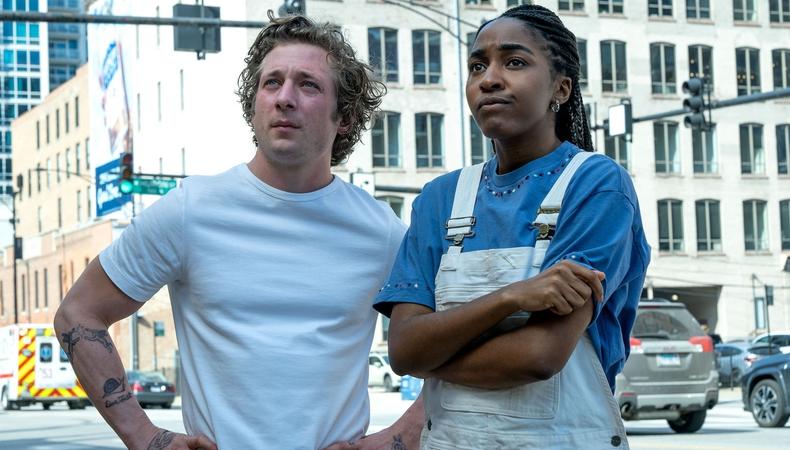 "The Bear" offers viewers a raw, authentic look inside the restaurant industry in working-class Chicago—and all the chaos it entails. Created by Christopher Storer, the Hulu/FX comedy-drama became an unlikely hit when it debuted in June 2022, earning raves from fans and critics alike. Earlier this year, its star, Jeremy Allen White, won a SAG Award for outstanding performance by a male actor in a comedy. Now, the show is airing its second season, which premiered on June 22.
Think you can handle the heat? If you said, "Yes, chef," then you've come to the right place. In this comprehensive guide, you'll learn everything you need to know—from the casting process to acting advice—to help you whip up a delicious audition.
"The Bear" follows Carmen "Carmy" Berzatto (White), a Michelin-starred chef who abandons the world of fine dining after his brother, Mikey (Jon Bernthal), dies by suicide and leaves him his sandwich shop, the Original Beef of Chicagoland. With help from his second-in-command, Sydney Adumu (Ayo Edebiri), Carmy works to keep the neighborhood institution afloat even as he struggles with his grief—and with keeping his volatile cousin Richie (Ebon Moss-Bachrach) in check.
Season 1 ended with a twist when Carmy (spoiler alert!) discovered $300,000 in cash hidden in cans of tomatoes. With Mikey's posthumous blessing, Carmy makes plans to close the shop and open his own restaurant named—that's right—the Bear.
Season 1 stars:
Jeremy Allen White as Carmen "Carmy" Berzatto

Ebon Moss-Bachrach as Richard "Richie" Jerimovich

Ayo Edebiri as Sydney Adamu

Lionel Boyce as Marcus

Liza Colón-Zayas as Tina

Edwin Lee Gibson as Ebraheim

Corey Hendrix as Gary "Sweeps" Woods

Richard Esteras as Manny

Jose M. Cervantes as Angel

Abby Elliott as Natalie "Sugar" Berzatto

Matty Matheson as Neil Fak

Joel McHale as NYC Chef

Oliver Platt as Uncle Jimmy

Jon Bernthal as Michael Berzatto
As for Season 2, "The Bear" added a slew of guest stars to its cast, such as Will Poulter, Bob Odenkirk, Jamie Lee Curtis, John Mulaney, and Sarah Paulson.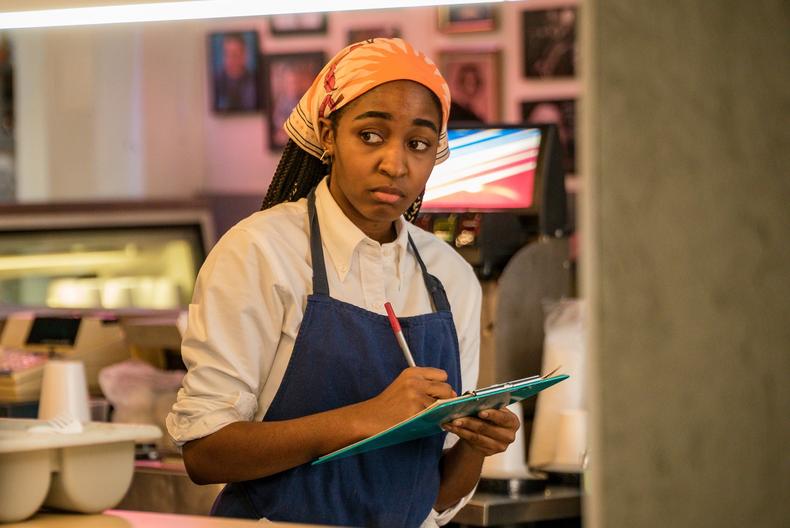 Jeanie Bacharach ("Station Eleven," "The Dropout") is the primary CD for the series. Thanks to her decades of experience in the business, she has plenty of advice to offer.
"Make the most of every audition. Be prepared, do the homework going into the room, and think about going into that audition to win the room and not the role," she said. "Only one person can get the job, but a CD isn't only ever casting just that role; they're casting parts they don't even know exist yet. The CD is going to remember people who come in and do good work even if they didn't get the job, so make the most of it. Think about longevity and not just landing that part that you're going in to read. Trust that if you've done great work, the CD is going to remember you for other things.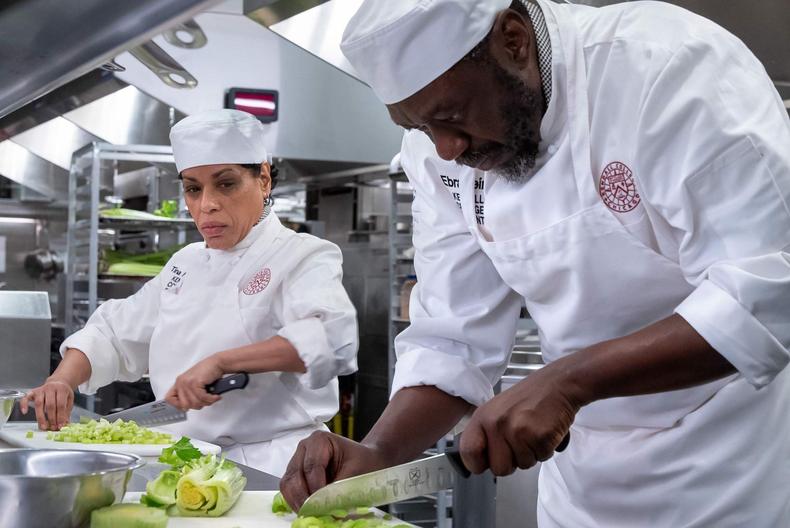 Edebiri's background is as a comedian and writer (for shows including "Dickinson" and "What We Do in the Shadows"), with roles in comedies like "Dickinson" and "Big Mouth." So when she went out for "The Bear," she didn't have more dramatic roles to highlight on her résumé. But as she told the Los Angeles Times, that didn't stop her from submitting a self-tape. "One of the scenes was just me firing off a lot of orders in the kitchen," she explained. "I couldn't predict tonally what the show was going to be; and that not knowing, that curiosity, really drew me to 'The Bear.' " After callbacks with Storer and co-showrunner Joanna Calo via Zoom, Edebiri landed the part of Sydney.
Moss-Bachrach, on the other hand, almost missed his chance to join the show. He received the spec scripts for the first two episodes while in the midst of filming Disney+'s "Andor," and hadn't had the chance to read the material. "And my agent, to his credit, called me two weeks later. He's like, 'Listen, I really think you're making a mistake by not reading this,' " he told Entertainment Weekly. "I mean, this character of Richie was written so well. It just was so beautifully formed, and there was so much life on the page. And I remember I had to do a Skype audition with Jeremy. We were staying in this cool loft in London, and my daughter was in the other corner doing fifth-grade Zoom school. I was on the other side of the loft in like a little undershirt, going, 'Fuck this! Fuck that! Are you fucking out of your fuckin' mind?' You know, just screaming. And I made eye contact with her two or three times, and she just kind of looked at me with these huge eyes, like, 'Are you kidding me right now?' "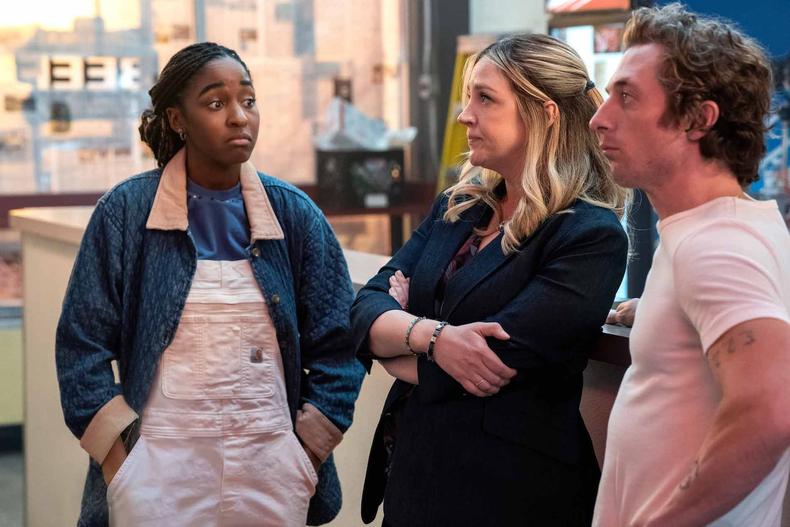 "The Bear" isn't currently casting since the show hasn't been renewed for a Season 3, yet. However, if Season 2 continues to follow in Season 1's footsteps, Hulu will likely give "The Bear" the green light for more seasons.
In the meantime, to stay up-to-date on the latest casting news for the series, we suggest following 4 Star Casting on Facebook. The group specializes in finding background talent and posts casting notices directly to its page. Along with that resource, you can always keep an eye on our list of background gigs casting now, or check out this roundup of gigs that remind us of "The Bear."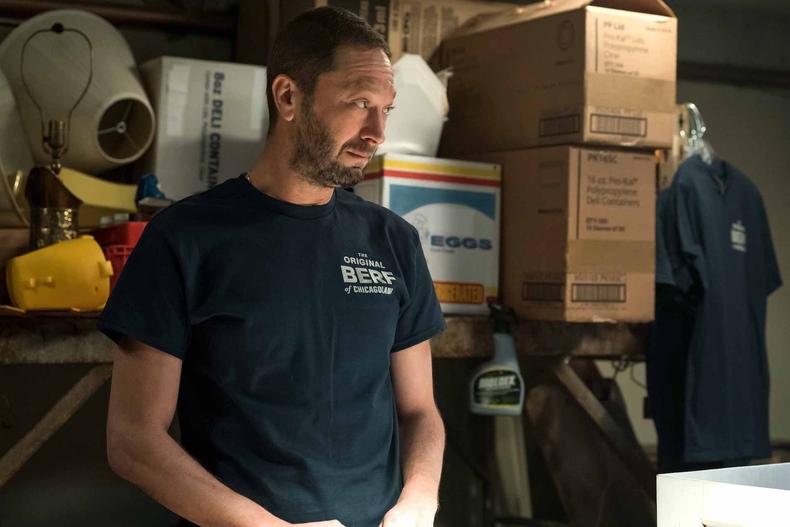 When White first moved to L.A. to film Showtime's "Shameless," he struggled with loneliness in his new city. "I didn't have a community outside of the show when I first got there, and I felt super isolated," he told GQ. "When I was a younger actor, my identity was really, really wrapped up in my profession. If that wasn't going well, nothing was going well. If that was going well, everything felt really fantastic."
Bernthal advises fostering patience, because sooner or later, your time will come. "You will get your shot, but don't waste years of your life banging down doors trying to get in that room. Worry about what you're going to do when you get in there," he said. "Have five monologues in your pocket ready to throw down, and be able to walk the walk; don't just talk about it."
Elliott told us that the most important thing is to be true to who you are. "I would tell my younger self to be the most myself," she said. "I think I tried so hard to fit into a mold of: Other people do this. And if I do impressions, that'll get my foot in the door—which I did do, and that was great. But I really wanted to do characters, and I got pigeonholed pretty quickly as an impressionist. I would tell my younger self to relax and let what I find funny come out way more, and to stop judging and second-guessing what I find funny."