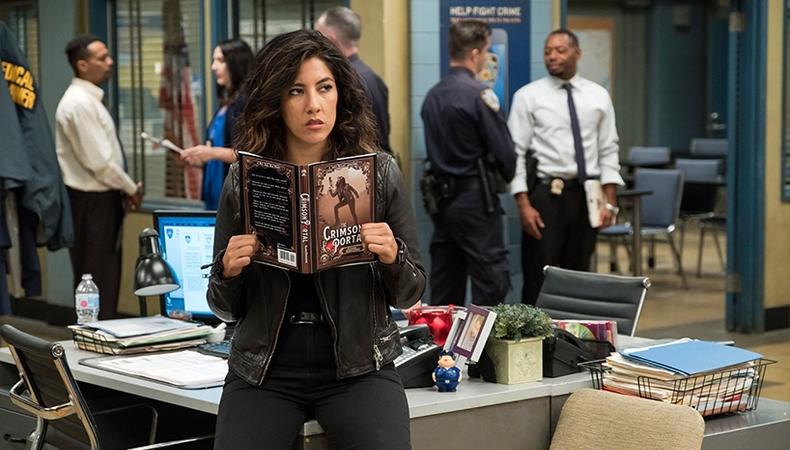 From Christian Bale's guttural Batman growl to Stephanie Beatriz's deep-voiced depiction of Rosa Diaz on "Brooklyn Nine-Nine," actors must often make their voices deeper for a role. If you'd like to join the ranks of these bass-voiced actors, keep reading to learn how to make your voice deeper.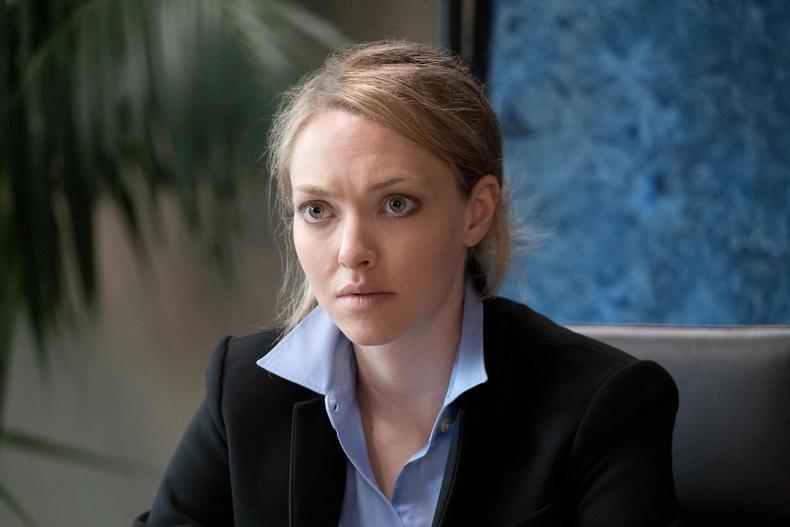 "The Dropout" Credit: Beth Dubber/Hulu
The ability to smoothly hit lower vocal notes comes with some notable perks.
A deeper voice can help your career: Whether you're trying out for a part that demands a voice like rich mahogany—Ron Burgundy, we're looking at you—or want the option to do broadcast and radio work, the ability to perform a deeper voice can help open doors. A deep, projectable voice is also a helpful skill for stage actors because it draws the audience into the performance.
Deeper voices carry more gravitas: Lower voices are often associated with authority and power. For example, in her role as criminally ambitious Theranos founder Elizabeth Holmes on "The Dropout," Amanda Seyfried is shown practicing using a lower voice. She repeats the phrase, "This is an inspiring step forward," in progressively lower tones until reaching the level of deep-voiced authority she wants to project.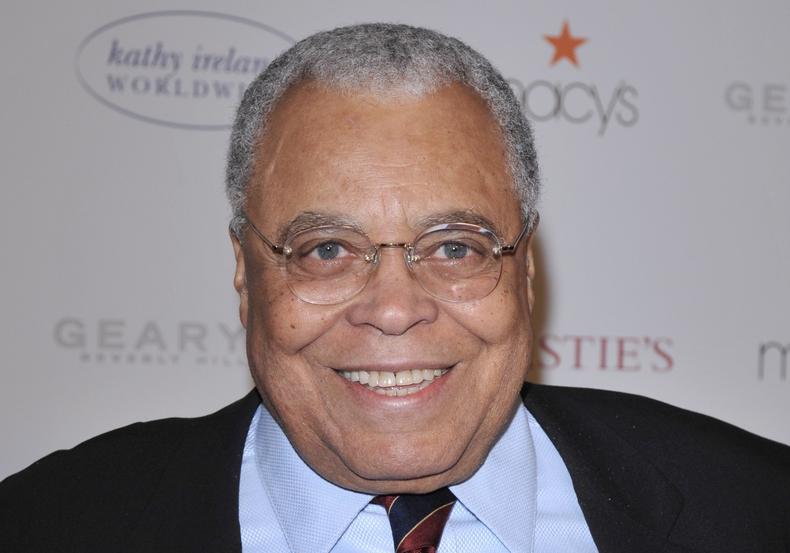 Featureflash Photo Agency/Shutterstock
Some people, such as James Earl Jones, naturally have a low-pitched, booming voice. Others must train their voice to get there. The factors that impact voice depth include:
Gender: Men naturally tend to have lower voices than women due to the effects of testosterone on the body and vocal cords.
Genetics: While vocal capacity is not directly transferred through DNA, elements that impact it such as muscle development and lung capacity have a genetic basis.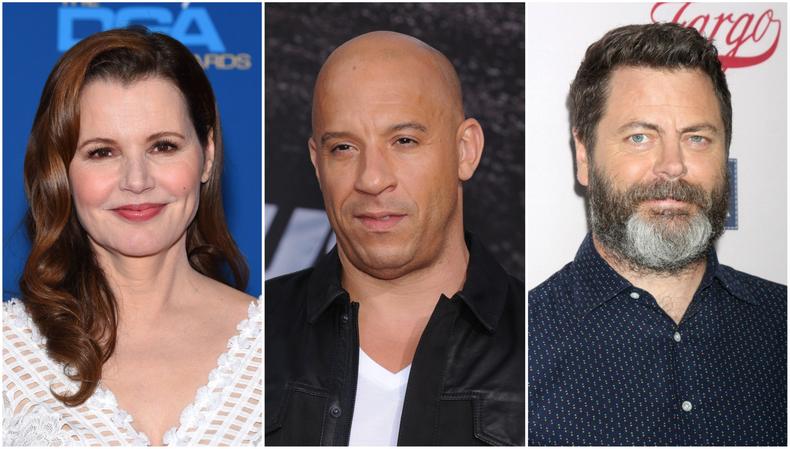 DFree/Kathy Hutchinson/Shutterstock
Many stars have made a name for themselves by wielding a voice that can command a room: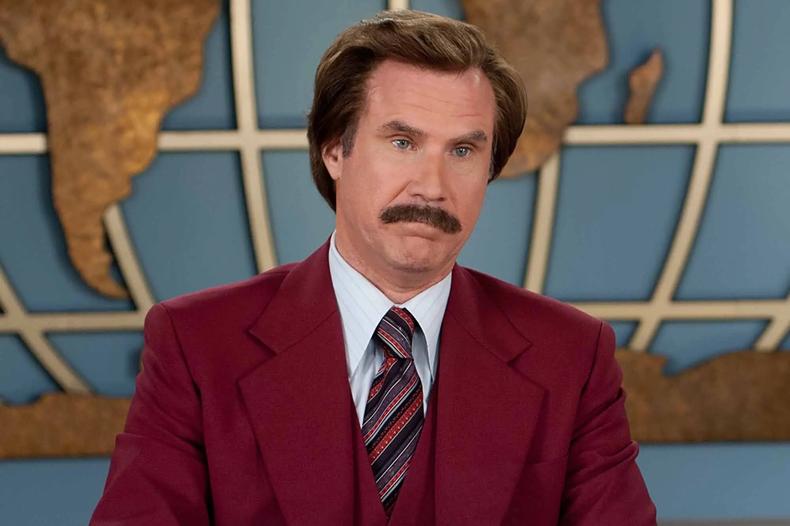 "Anchorman" Courtesy of Dreamworks Pictures
To safely expand your vocal range and make a deeper voice:
Stand tall
Good posture—a straight back, chest slightly puffed out, and chin raised—allows you to access your deeper chest voice.
Breathe through your belly
Belly breathing, also known as diaphragmatic breathing, helps you access a deeper pitch. This breathing style lets your diaphragm reach its lowest position, which helps slow down vocal cord frequency. Try standing straight, breathing in deep through your nose, and feeling your ribs expand.
Loosen your vocal cords
Your vocal pitch is determined by how much your vocal cords vibrate—lower frequency vibrations mean a deeper voice. Relax your throat to loosen up your cords.
Do deeper voice exercises
A variety of vocal exercises can help get your voice to a lower pitch.
Always do vocal warmups to ease your way into using a deeper voice without damaging your vocal cords.
Blow through a straw to refine your breathing. "Your vocal folds are happiest when they have just the right amount of air traveling up from inside to outside," says vocal coach Ashley Howard. "One way to encourage this is to blow through a straw while making sound." Try blowing out through a straw while humming for a minute or two to properly engage your folds.
Read passages from your favorite book aloud, aiming to create and keep a lower timbre.
Hum deep in your throat to warm up your voice in a deeper register.
Create a buzzing noise with your lips, deescalating in pitch until you can comfortably create lower notes. Don't force it, but try to gently expand your range.
Use voice apps
Apps such as Vocular, Voice Pitch Monitor, and Voice Pitch Analyzer let you test your pitch and train your voice to be deeper.
Project
Along with making your voice deeper, you should also be able to project your voice out in front of you for maximum impact. Practice projecting your voice by talking to people from a distance, and aim for clarity as well as depth.
Remember that slow and steady wins the race
Think of yourself as the slow-moving but determined tortoise, not his speedy hare competitor. Do vocal changes gradually to prevent vocal cord strain. Start by practicing a slightly lower pitch for only a few minutes. Little by little, practice going deeper and for longer.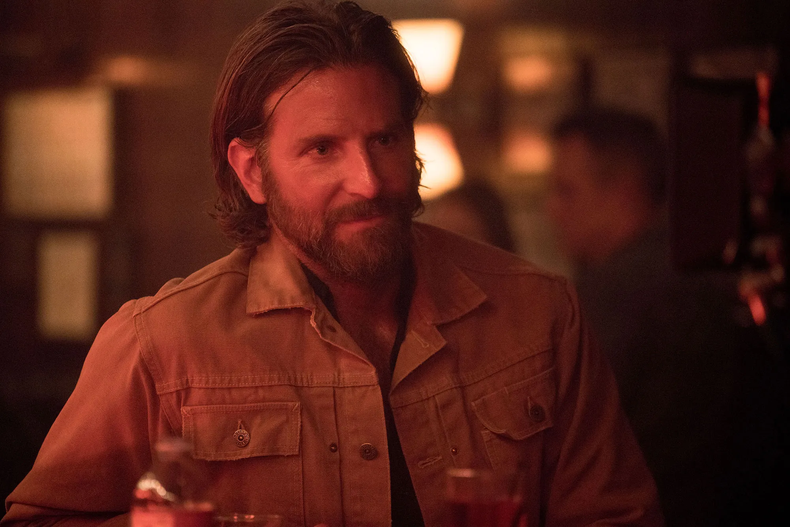 "A Star is Born" Courtesy of Warner Bros.
You've put in the work practicing lowering your voice—now it's your time to shine. Achieve your best deep voice during an audition or performance by doing the following:
Swallow: Pretend that you're swallowing something to activate and loosen your vocal cords. It can also help to chew a piece of gum just before your performance. Look for gum containing xylitol, which increases the salivary flow rate and lubricates your cords.
Go slow: Keep your cords in a slow vibration mode by decreasing your natural vocal speed. Slower equals lower, so try your best to avoid a frenetic speaking pace.
Hydrate: Keep your vocal cords lubricated by drinking a glass of water just before your performance. Make sure you hydrate properly in the weeks leading up to the performance, and use a humidifier at night to lubricate and loosen your vocal folds and thus reach new lows.
If you've done all the above but are still finding it difficult to go low, consider seeking professional assistance. A vocal coach can help ensure your cords stay healthy while you expand your range. Many famous actors credit their deep-voiced performances to their work with vocal coaches. Bradley Cooper, for example, attributes his ability to hit his character's deep raspiness in "A Star Is Born" to his training with vocal coach Roger Love. When seeking your own vocal coach, be on the lookout for someone trained in vocal performance and who specializes in vocal development. Now get out there and bellow away.