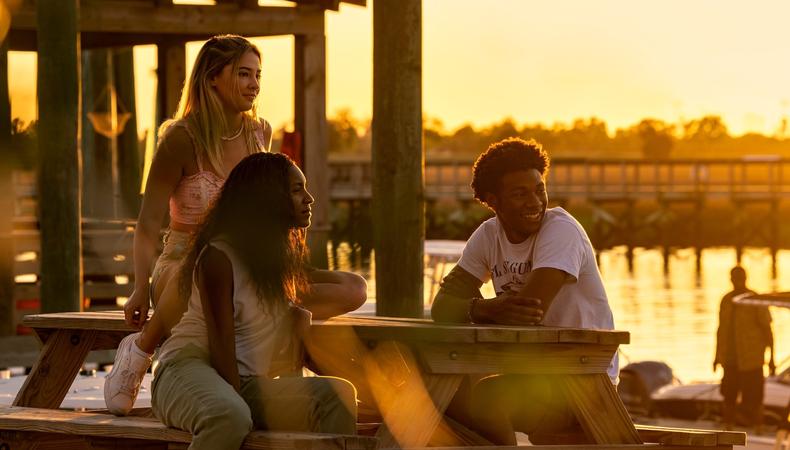 Golden hour, the time of day when the sun is low on the horizon, creates an ideal lighting situation for filmmakers and photographers. That said, the short timeframe—which, despite the name, is generally far less than an hour—can make shooting challenging. But if all goes well, the results will be astounding, and your project will be all the better for it.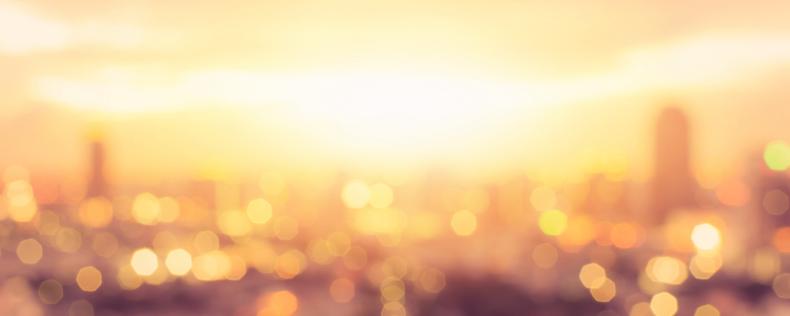 Chinnapong/Shutterstock
"Golden hour" refers to a period of time shortly after sunrise and before sunset when the light is optimal for capturing a beautiful aesthetic on camera. Because the sun is close to the horizon at these times of day, it casts a delicate hue that adds an extra layer of visual beauty to a scene or photograph.
"In essence, the sky becomes an enormous soft-box lighting instrument," says Professor William McDonald, the head of cinematography at UCLA's Department of Film, Television, and Digital Media. "Being soft light, [golden hour] produces a subtle transition between light and shadow on the ground—so subtle it can seem [like] there is no difference between the two."
Magic hour vs. golden hour
According to StudioBinder, magic hour refers to the period before sunrise and after sunset, which creates cooler tones like blue and purple, as opposed to golden hour's red and orange. The term is often used interchangeably with "magic hour," though some purists view them as similar but separate timeframes.

Aastels/Shutterstock
The exact timing of golden hour will vary depending on the location and season. Make sure you plan ahead and have all of your equipment set up in advance—because despite its name, golden hour seldom lasts for a full 60 minutes. "The wondrous light lasts quite briefly, so that is always the greatest challenge," McDonald says.
The late cinematographer Néstor Almendros, who won an Oscar in 1979 for Terrence Malick's "Days of Heaven," called golden hour "a euphemism" due to the fact that it can last for as little as 15 minutes, depending on your location.
"It is the moment when the sun sets and after the sun sets and before it is night," he said. "The sky has light, but there is no actual sun. The light is very soft, and there is something magic about it. It limited us to around 20 minutes a day, but it did pay on the screen. It gave some kind of magic look—a beauty and romanticism."
Dulin/Shutterstock
The position of the sun at this time creates long, dramatic shadows coupled with soft, warm light. This quality is perfect for creating a romantic, nostalgic mood.
"Having golden hour as a backdrop can elevate even the simplest scenes," says indie filmmaker Sophia Loffreda. "The warm hues, soft light, and dramatic shadows [lend] an unequivocal air of cinematic wonder. It's catnip for film students, who usually sprint out of class if given the opportunity to catch the last daylight. They're not wrong, either! It's a surefire way to capture something beautiful."
"It adds authenticity to a particular moment," says director Paul Davis ("Into the Dark"). "If it's important enough for an entire cast and crew to wait for the sun to go down, then there's a reason it's in the movie."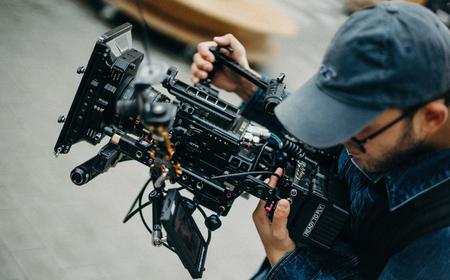 How to Become a Cinematographer
"Nomadland"
Oscar nominee Joshua James Richards ("The Rider," "God's Own Country"), was the director of photography on this Chloé Zhao film, which won best picture and best director at the 2021 Academy Awards. "I remember seeing 'Nomadland' and wondering how they managed to shoot every exterior almost entirely during golden hour," Loffreda says. "The results were stunning."
"Days of Heaven"
Few American filmmakers are more renowned for the painterly quality of their films than Malick. He shot his 1978 historical drama "Days of Heaven," which is acclaimed for its aesthetics and cinematography, almost entirely during golden hour.
McDonald calls the film a "classic example" of the aesthetic. "It was shot by the incomparable Néstor Almendros, ASC, who passed away much too young," he says. "He and Malick wanted [to lend] a magical quality to many of the scenes."
"La La Land"
Writer-director Damien Chazelle and cinematographer Linus Sandgren both won Oscars for their work on this 2016 movie musical. Thanks to careful planning, they filmed Ryan Gosling and Emma Stone's iconic four-minute dance sequence in just four takes in order to capture the window immediately before and after sunset, lending a whimsical, romantic quality to the scene. "We wanted to take the real location and make it more dreamlike: blues and magic hour with green streetlights," Sandgren told the Hollywood Reporter.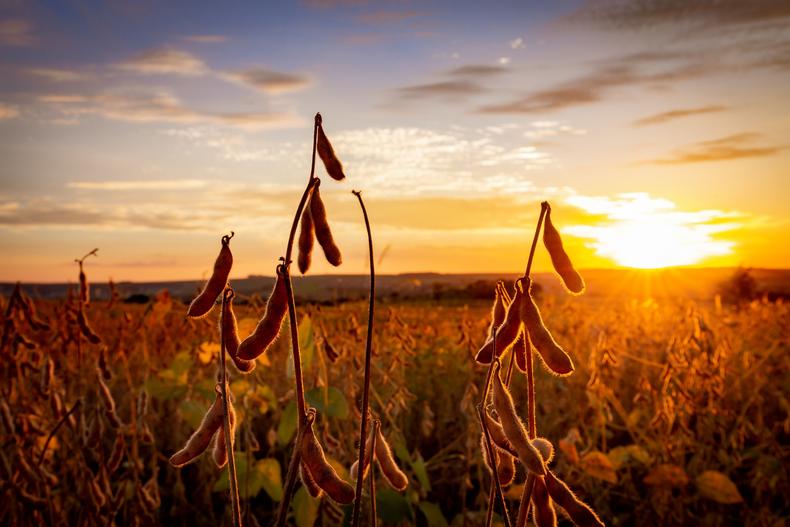 Paulo Nabas/Shutterstock
Ask yourself if the aesthetic serves the story
Though the natural beauty of golden hour cinematography is appealing, that doesn't mean it fits every scenario. Before you start planning your outdoor shoot, ask yourself what filming during this window can add to your story and what emotions you want to evoke. Is there a tinge of nostalgia to the scene? Does the low light feel like an extension of your character's mood? There should always be a purpose behind your lighting.
Plan ahead
Make sure you've decided on filming locations and shot compositions beforehand, since you'll have little time for improvisation; creating a detailed shot list can be invaluable. From there, drill down into the details of your mise en scène, from the locations of shadows to how the actors' skin picks up the light.
Account for color temperature changes
Keeping track of white balance and color temperature is key during golden hour, which will evolve rapidly as the sun rises or sets. Stay consistent (even between shots), and your editor will thank you when it comes time to create visual continuity.
Keep it short
You may need to shoot lengthy scenes over several days, which can be a huge headache when you add in the variables of golden hour. "I'm usually wary of shooting longer scenes during sunset or sunrise because it can come with a slew of continuity issues as the light changes," Loffreda says.
Work your way up to it
Budding cinematographers and filmmakers may want to get experience with less rushed filming situations under their belt before tackling this type of shoot—though manning a movie camera during golden hour can certainly be a baptism by fire.
"Students are intrigued by the concept of golden hour and invariably give it a try," McDonald says. "Whether shooting digitally or on film, the results are usually quite spectacular—especially depending on the terrain where you are shooting. 'Magic' can be an understatement on some locations."