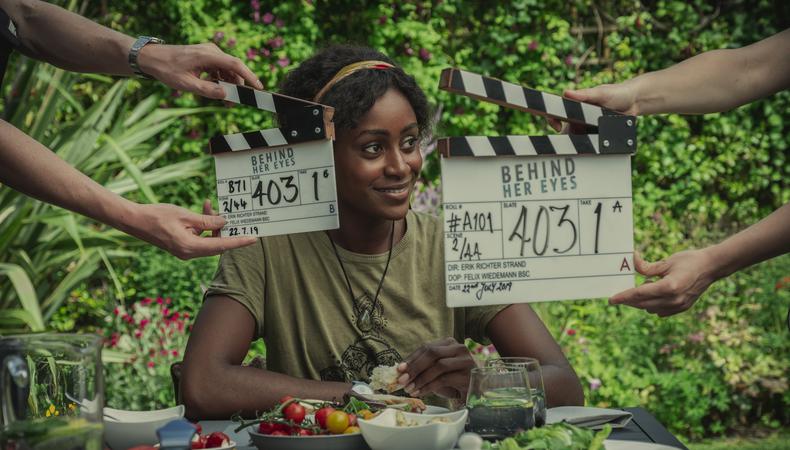 You've done the hard work and written or found a screen project you're convinced will work. Now you need a producer to help you get your vision made. Here's what you need to know about producers and how to find a producer that's right for you.
Most people assume the producer is responsible for the financial side of any film or TV project – and while that's true, a producer can also be one of its most important creative forces. Essentially, the producer drives a project from start to finish – they'll be a passionate advocate for the work, they'll hire and fire, and oversee the various elements to ensure the work is as good as it can possibly be. A good piece of film or television almost always has a talented and relentless producer.
The producer in both TV and film is the production's cheerleader-in-chief, leading the team from the front. A great producer is enthusiastic and across everything, big and small. They need to spot problems before they happen, enable creativity, understand logistics, and keep a sharp eye on the finances. They have a legal responsibility regarding on-set health and safety for the crew, so their job truly matters. The producer is the person people come to when they've got problems that need solving – they're where the buck stops.
The job of producers in film versus television can be significantly different. We'll look at those differences in detail below; but in general, television producers tend to be a bit more hands-on creatively – they're not just dealing with budgets, whereas in film, where there can be a lot more money involved, producers tend to focus on the financials and logistics. In both mediums, the producer is a decision-maker and leader – they drive things forward, so finding a good one for your project can be crucial to its success.
The role of the producer can depend on the size of the budget as well as the genre of what you're producing. TV producers often have a more creative role than film producers, who usually focus solely on logistics and money. A television "showrunner" is usually a writer who is also a big-shot producer with overall creative control. Big-name showrunners in the UK include Phoebe Waller-Bridge (Fleabag), Jed Mercurio (Line of Duty), and Sharon Horgan (Catastrophe).
On film sets, the director is in charge creatively and the producer is usually in charge of the huge logistics involved, and keeping the show on the road, overall. That means keeping an eye on the budget and keeping the talent happy and on schedule, as well as shepherding the film from pre-production into post-production, distribution, and marketing. On bigger productions, they'll often work alongside line producers, who focus laser-like on that ever-burgeoning budget spreadsheet.
That said, film producers can often initiate a project. They find the material, hire the director and writer, and will nurture their baby all the way through to its cinematic release. There's a reason why the Best Picture Oscar goes to the film's producers – they've earned it.
But the one thing that links producers of film and TV is stress. Find the set's most tired and anxious-looking person, and that'll probably be the producer.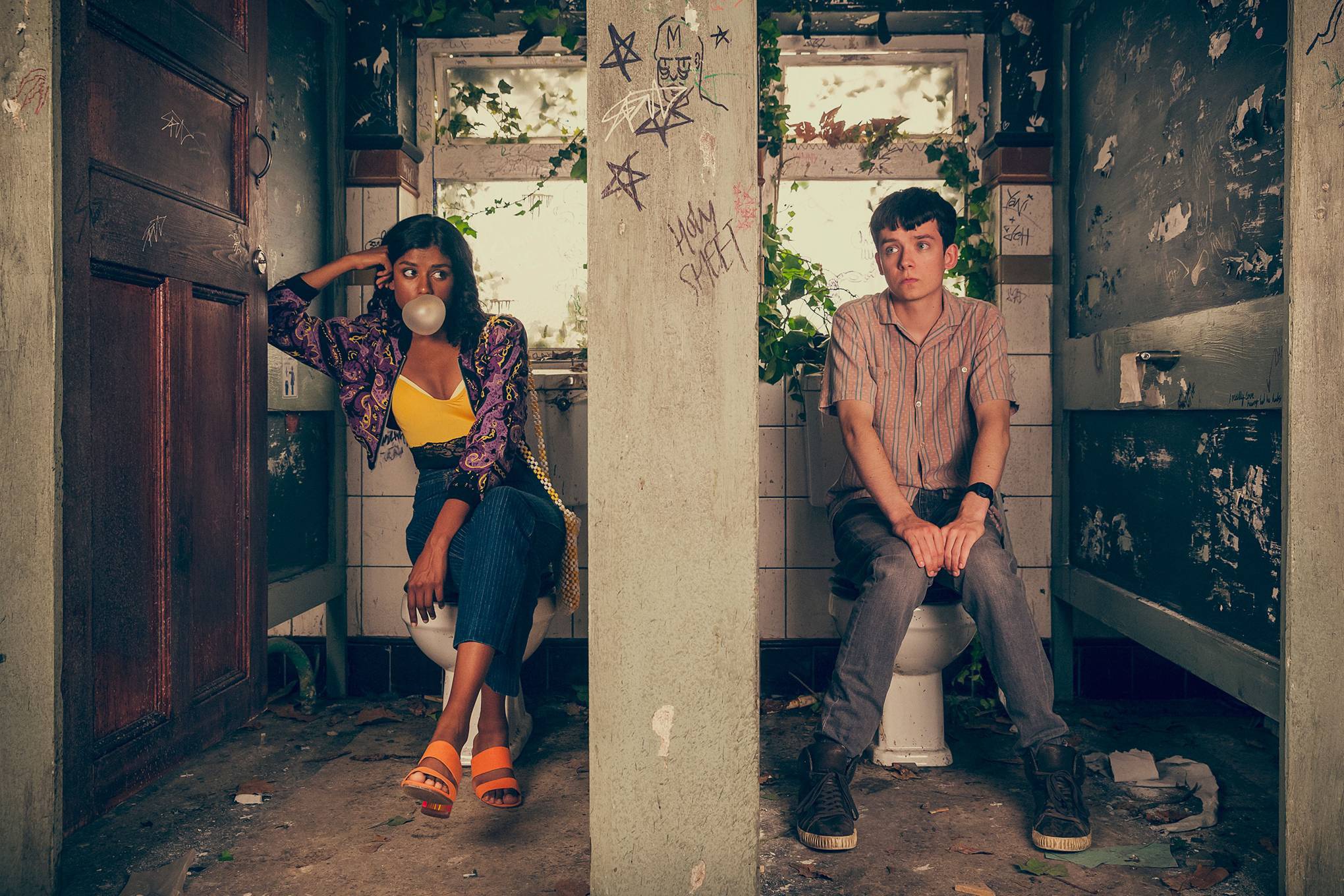 How 'Sex Education' Got Made
Essentially, an executive producer (or EP, or exec producer) is a more senior producer. They're less likely to get involved with the granular detail of production and budgets, more often taking on the big decisions that might involve a more corporate, business eye. They could also be responsible for getting the wider funding together and sorting the contractual side of the production. Everyone has a boss, and a producer's boss is usually the exec producer. They may have several projects they're overseeing at once, and have an individual producer on each one who'll be responsible for the day-to-day running of the project.
That said, some executive producers are almost entirely hands-off, and their name on the credits usually means they've put money into the project. A reasonably good rule-of-thumb is that if there are lots of exec producers on the titles, the majority of them will have done very little grunt work towards the end product, and some will have stumped up the money purely in order to get their name in the credits.
A good producer is someone with an eye over everything. They know what's going on in every department and how to fix things when they aren't going to plan. They support the creatives in delivering their vision, whether chipping in ideas or knowing when to shut up. If you're a frustrated director, producing is not for you as you'll only become more frustrated!
Good producers also have an eye for detail and a brain for business. They're people who recognise talent, bring creatives together, and allow other people to shine. They are "people people" – gregarious, enthusiastic, and passionate about the project they're working on. Being able to network and have great working relationships is an important part of being a successful producer. Seek producers who are out and about, attending film festivals, talking to filmmakers and future filmmakers.
In essence, being a good producer means being quite good at lots of different jobs, so that's why bigger productions sometimes have more than one producer. Someone who can deal with the budget, someone who can cope with the director, someone who knows where to get great craft services on a shoestring – all these roles need performing, and to expect just one person to be everything can be a little unrealistic. When you're looking for a producer, ask yourself what you most need on the production, what needs taking care of, and what your priorities are. Then go find yourself a producer who meets those needs.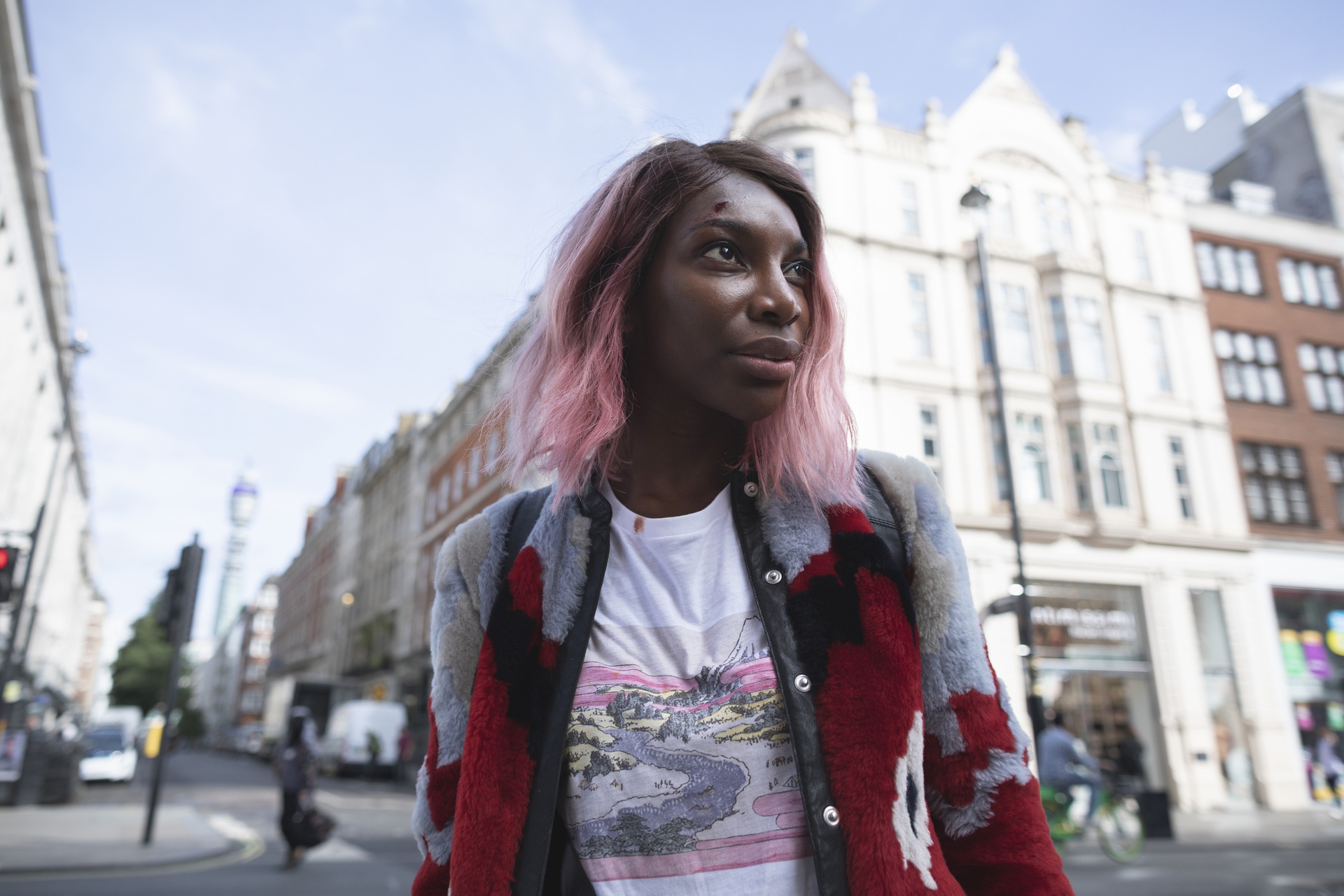 How 'I May Destroy You' Got Made
Having a good relationship with your producer is crucial. You need someone you can trust and who understands what you're trying to do. If you don't share the same vision, you'll be tugging in different directions, and that won't lead to the work being as good as it can be. You should be working as a close-knit team, not at loggerheads.
Chemistry is important. Make sure you meet the person you're considering face-to-face. Talk things out and be honest about what you need and your expectations. This is one of the closest working relationships you'll have on set so you need to be able to be frank with each other. Ask them about their experience, the jobs they've done, what films and TV they like, and what they see as the role of producer. Be ready to ask yourself some tough questions too – if they want to cut an hour off your masterpiece, how will you feel and who gets the final call on that? How much say do they get overall? Can you see yourself spending almost every waking hour together without killing each other?
Think about what you expect and need from a producing partner and then get out there and find them. Relationships count, so make sure your partnership with your producer is a good one. If things go well you could be spending a lot of time together – successful project after successful project – so make sure you get it right.
Of course, collaborating effectively doesn't mean you have to be best friends. Having someone who can tell you "no" and be brutally honest is just as important as someone who's on your side. You might want to shut a road for a crane shot, but a good producer will be able to say no if it's not in the best interests of the film, or you simply don't have the budget. Most of all, you need someone who has got your back, come rain or shine, and who wants the project to be great.
If your project is in the best possible shape it can be, with the script fully polished and rewritten, then the first step is to make a list of producers you'd love to work with. Look at films around the same size and budget as yours, and perhaps in a similar genre, then look up their producers. Might they be interested in working with you? Might you want to work with them?
Research producers on Backstage, IMDb, and BAFTA. Visit film festivals – they are a brilliant way of meeting producers and other like-minded industry people, and there are plenty in the UK, from Aesthetica to Glasgow, to the BFI London Film Festival. Work those contacts, write polite and friendly emails, use social media, and ask people who have more experience than you for advice about potential producers. And be realistic: target the people who work with the kind of filmmaker you are now, not who you'll be in 10 years' time. Kathleen Kennedy may be great, but does she really want to take on a micro-production in Slough with a 5k budget? Probably not.
It's also important to remember that this blossoming relationship between you and your prospective producer is a two-way street. You'll probably have to persuade them to come on board, so that means thinking hard about what you want for your film or TV project.
It might be helpful to think of meeting your future producer as a pitch meeting. You need to make sure the script is ready to go and that you can answer any questions – just waffling about vision won't cut it when you're trying to get a professional producer on board. Who do you see as your audience? What kind of budget do you see your film attracting? What do you want to shoot on? Any ideas about marketing? Stars? And so on.
There is a chance you'll already know your producing partner. Think about the skills you need in a producer, then think about the people you know who, like you, may not be 100% there right now, but have the potential and the skills to get there. Many director/producer partnerships start out together when no one would give either person a break.
Ultimately, be confident and passionate about your project. Good work attracts good people, and friendly, enthusiastic people want to work with like-minded talents. If your project is good, you'll definitely attract the right producer for you.
Resources: