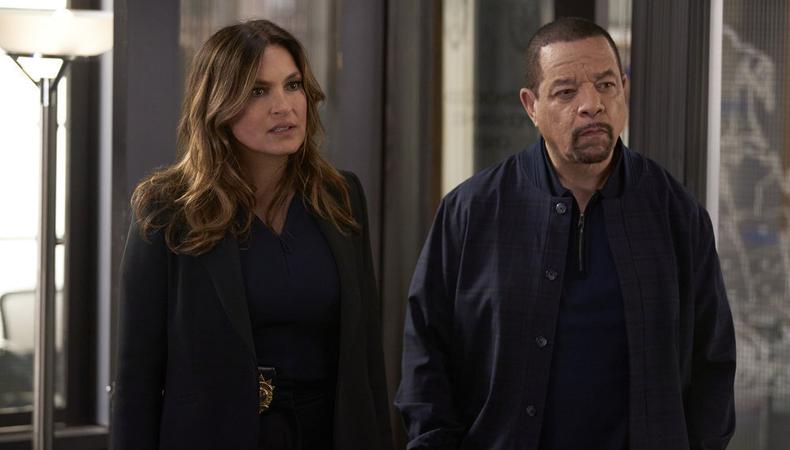 With its unmistakable introduction and A-list cast, "Law & Order" is one of the most well-known crime dramas in television history. The original "Law & Order" premiered on NBC in September 1990 and ran for 20 seasons before the network unexpectedly canceled it in 2010. During its tenure, the series spawned multiple spinoffs, including the ever-popular "Law & Order: Special Victims Unit," "Law & Order: Criminal Intent," and "Law & Order: Organized Crime."
However, like many beloved series, the original "Law & Order" was given the reboot treatment in February 2022 with an abbreviated 10-episode run. With Season 22 having recently debuted, fans of the franchise might be wondering how they, too, can land a role on the iconic series. This in-depth guide will tell you everything you need to know about the casting process, along with information on upcoming auditions, advice from the talented cast, and an inside look at how to get cast on "SVU."
Anyone familiar with each episode's disclaimer knows that "Law & Order" centers on "the police, who investigate crime, and the district attorneys, who prosecute the offenders." The series explores crimes that the NYPD encounters daily, as well as the justice system that doles out the verdict, often pulling inspiration straight from the headlines. Created by Dick Wolf, "Law & Order" has tackled everything from drunk drivers to drug cartels during its tenure. A classic example of the crime procedural genre, the series follows a case a week from start to finish, while also exploring the personal lives of its main characters and how the job impacts their relationships.
With 21 seasons under its belt, "Law & Order" has seen its fair share of big stars come and go. From Jerry Orbach and Sam Waterston to Angie Harmon and Benjamin Bratt, the series' 466 episodes (and counting) have never been short on talent.
Here's the Season 1 cast that started it all:
George Dzundza as Sergeant Max Greevey

Chris Noth as Detective Mike Logan

Dann Florek as Captain Donald Cragen

Michael Moriarty as Executive Assistant District Attorney Ben Stone

Richard Brooks as Assistant District Attorney Paul Robinette

Steven Hill as District Attorney Adam Schiff
And here's who will star on "Law & Order" Season 22:
Jeffrey Donovan as Detective Frank Cosgrove

Mehcad Brooks as Detective Jalen Shaw

Camryn Manheim as Lieutenant Kate Dixon

Hugh Dancy as Executive Assistant District Attorney Nolan Price

Odelya Halevi as Assistant District Attorney Samantha Maroun

Sam Waterston as District Attorney Jack McCoy
Viewers can also expect crossover appearances by Mariska Hargitay (Captain Olivia Benson) and Peter Scanavino (Assistant District Attorney Dominick Carisi Jr.) from "SVU"; and Christopher Meloni (Detective Elliot Stabler) and Ainsley Seiger (Detective Jet Slootmaekers) from "Organized Crime."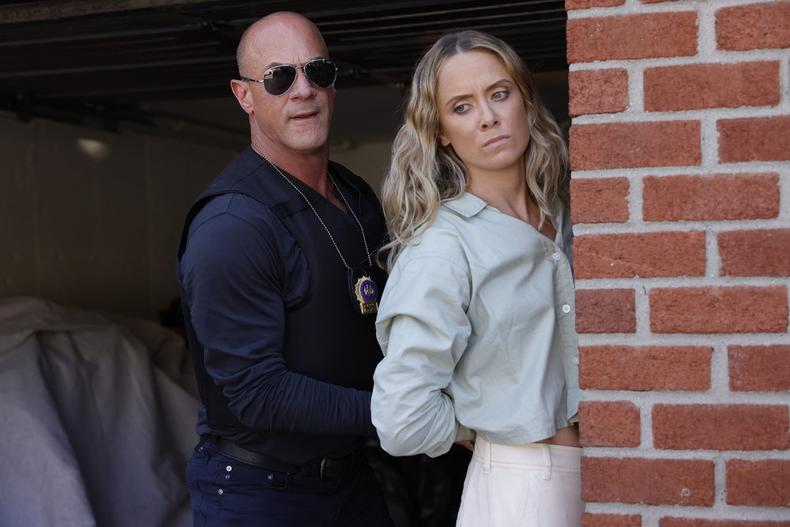 As of now, "Law & Order" doesn't have any open casting calls, as Season 22 just premiered in late September. However, because the series is set and filmed in New York City, local actors should keep their eyes peeled for notices, especially when it comes to background work. No matter how small the role is, the franchise is a great place for aspiring actors to get their start.
For the casting latest updates, you also may want to link up with an agent, as auditions for substantial speaking roles often come through them rather than via public calls. If you don't have an agent, you can consult our guide to landing representation. In the meantime, bookmark our main casting page or check out this collection of crime drama gigs inspired by "Law & Order" for your next role.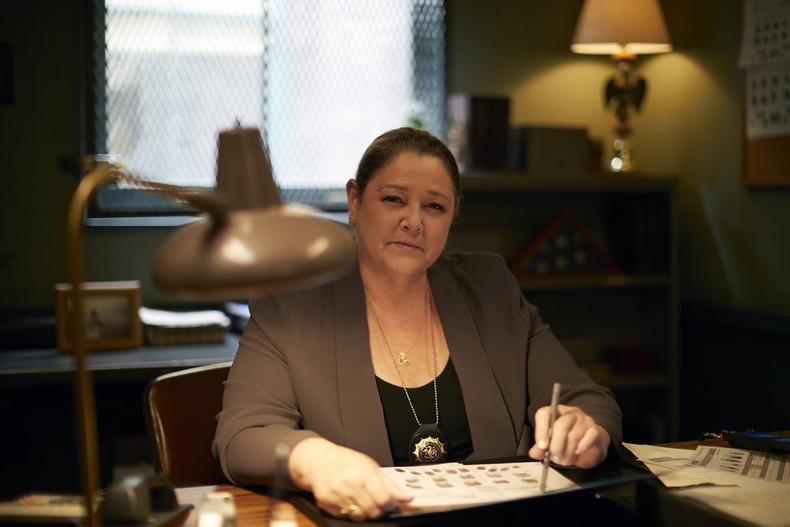 Jonathan Strauss and Philip Huffman of Jonathan Strauss Casting have served as primary casting directors for this latest iteration of "Law & Order" thus far. Having cast NBC's "Chicago" and "FBI" series, the pair understands what it takes to maintain a beloved franchise.
As Huffman told us, casting for procedurals might require casting 20–30 roles outside the main cast for a given episode. Many actors will only appear in one episode, but some could potentially return for a longer arc or appear sporadically throughout the show's run—so you should come prepared for multiple rounds of auditions. Those who have never auditioned for Strauss' team before may be pre-screened, and those who are asked back will be brought in for a producer session, where they'll read in front of an executive producer, CD, and writer. Because decisions are made swiftly, the creative team will send out offers as soon as the shooting schedule is established.
If you want to make an impression, Huffman advises actors to be flexible in the audition room. Those who can make jargon or simple dialogue sound natural will also stand out; so even if you don't land this one role, you might just be called back for another.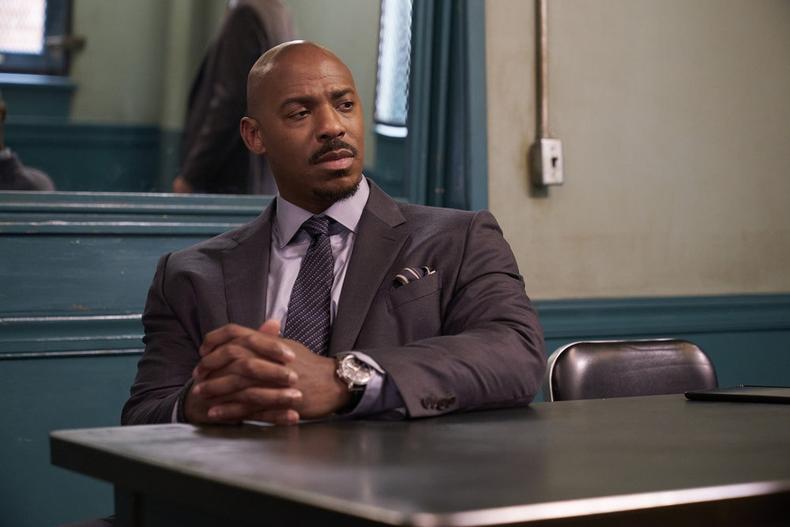 Control what you can and let go of the rest:

Anthony Anderson, who plays Detective Kevin Bernard, claims there's only one thing an actor can control during an audition: themselves. The actor recommends letting go of everything else and focusing on what you can bring to the table. "I give 100% every time I enter a casting room, because I always believe that I may not get that job, but they will remember me for the next opportunity that comes across their desk," he

told us

. "You are the only constant in the equation that you can control." Anderson added that he regularly repeats his favorite mantra: "If it's meant to be, it's meant to be."

Act as if you've already gotten the part:

Benjamin Bratt, who played Detective Rey Curtis from 1995 to 2009, recommends walking into the audition room with the mindset that you've already landed the role. "I used to imagine the producers, the director, anyone in the room—they want me to be the guy because then their job is over. And I would walk in not with cockiness, but with an assuredness that indicated to them that, yes, I am the right actor for the role. And sometimes it would work, and sometimes it wouldn't," he

told us

.



"Having been on the other side of the process: Be prepared. I would memorize my lines and hold the pages in my hand to indicate that it's not the final performance. But if the audition is being taped, they want your eyes. And the last thing I always think about is, don't be a chatty Charlie. I promise you, no one in the room wants to know about or understand your process. They just don't care. If they engage you, be engaging back, but be about the work. Come in and get it done, and that usually makes the biggest impression."

Keep an open mind:

Angie Harmon, who played A.D.A. Abbie Carmichael from 1998 to 2001, learned that you should never say no the hard way. In an

interview with Michael Rosenbaum

, Harmon shared the story of how fear kept her from taking an audition. During a night out with friends, an acquaintance (who also happened to be Eric Clapton's drummer) told her she should become a singer. He set up an audition with Clapton, but Harmon backed out at the last moment because she was too scared. She reconsidered a month later, but the opportunity had passed; she'd lost her chance. "He looked at me and he goes, 'You know that feeling that you're feeling right now?' And I went, 'Yes.' And he goes, 'Don't ever feel it again.' And I never have," she said.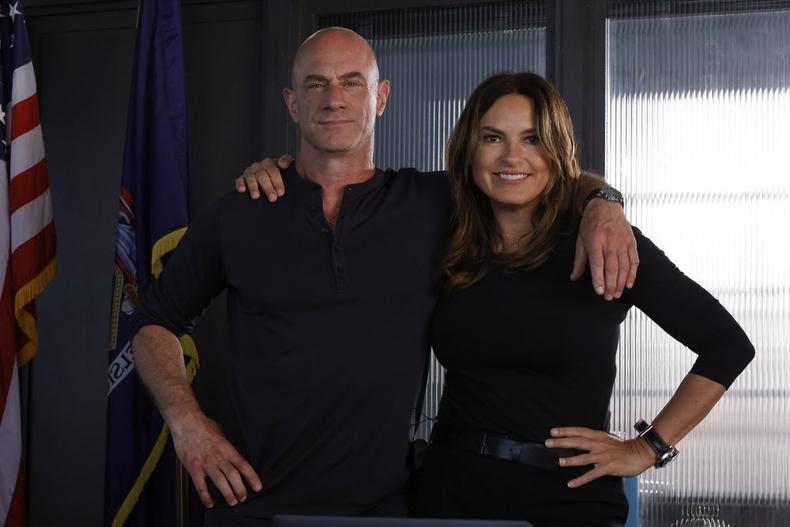 Want to also know how to join the cast of "Law & Order: Special Victims Unit"? With 23 seasons in its rearview, it's safe to say that the spinoff has established its own rhythm. Huffman also serves as the CD for "SVU," so he's got some tips for landing a role on this series, too. Here's what you should keep in mind:
Remain flexible:

Come prepared, but be open to direction from the creative team. Embrace whatever they suggest, and let their guidance take you somewhere you never expected.

Keep it simple:

Huffman prefers actors who don't seem like they're acting. So don't overdo it if you're reading for a smaller role; but if you're auditioning for the role of a sexual assault victim, for example, he advises that you "take your time and dig in."

Be in the moment:

Actors often ask if there's something they should know about the role before they begin, but Huffman prefers to witness what the actor brings to the scene first. "Someone might bring something unexpected to it. That's great when it happens organically," he said.