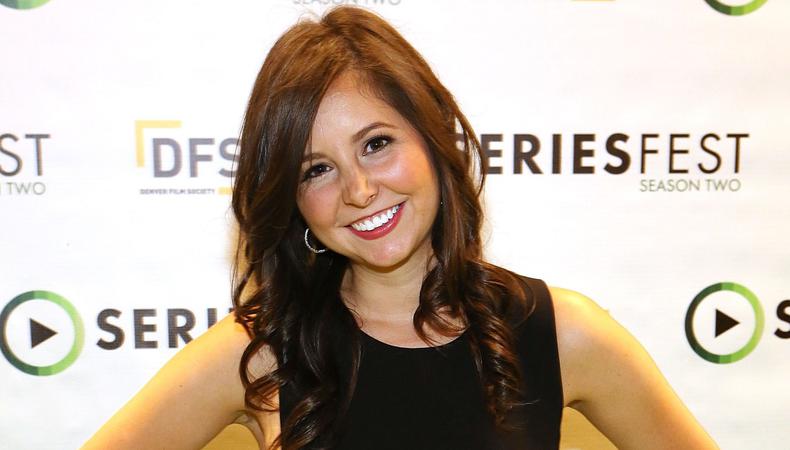 Welcome to Behind the Fest, Backstage's questionnaire series with film festival figures looking for that next big festival hit. Featuring behind-the-scenes insight from the organizers and programmers at Sundance, TIFF, Cannes, and more fests from around the globe, these tips might just hold the key to your indie film success story!
The seventh annual SeriesFest—aptly titled Season 7—kicks off with a virtual festival June 24. For years, the non-profit has been ahead of the curve, following the rapidly evolving episodic storytelling and streaming space.
For CEO Randi Kleiner, it was important to give the same level of attention to independent pilots that indie films have enjoyed for a long time. "There's all these filmmakers out there creating independent pilots...when people go looking for new things, where do they go?" Kleiner tells Backstage. "Why couldn't there be a television festival that does something similar? A marketplace for episodic TV."
Since its founding, SeriesFest has supported emerging voices in TV with initiatives such as the independent pilot and digital short series competitions, table reads, and a pitch-a-thon where series creators pitch to a live panel of industry experts. Read on for Kleiner's advice on how episodic storytellers can get the most out of attending the 2021 fest.
Why was it important for you to create a film festival focused on episodic storytelling?
I came from the film festival world and met different filmmakers who were creating independent episodic pilots, and that wasn't really something I had ever heard of before. And I would ask them, "Well, what do you do with it?" They were like, "Well, we thought this would kind of be our calling card to break into." At that point, it was a very closed-door studio and network system. Things were definitely changing a lot back in 2014 and 2015 with the rise of Netflix and streaming.
It just seems like there was this hunger from the network and studio side for new and diverse content, but they didn't really know where to get it. And meanwhile, there's all these filmmakers out there creating independent pilots, and I thought, coming from the film world, when people go looking for new things, where do they go? They go to Sundance or Cannes or SXSW. It's so obvious, you go to a film festival. And I thought, why couldn't there be a television festival that does something similar, where we could really bring the networks in, bring executives in, bring the independent creators in, and create a discovery platform, and ultimately, a marketplace for episodic TV? And so that's what we decided to do: Launch one!
Is breaking into the mainstream via a web series, like when "Broad City" and "High Maintenance" managed it, still the model of success today?
Streaming has now even advanced that further. And I think there are a handful of shows, and you named two of them, that have been successful from a web series to a network. But those have still been very few and far between. I think where a festival is really helpful is we're doing all the work by going through all the submissions, looking at all the content, and really bringing what's best. We've also seen a lot of our writers maybe get picked up onto different shows. So maybe their pilot didn't necessarily move forward, but their careers moved forward. Which is so important to us, and we really take that into consideration, as well as maybe get managers or agents. Really trying to really look at their kind of full career.
So the landscape has evolved. Has the storytelling evolved as well?
We were in a meeting with HBO, and they said, "We make 10-hour movies," which I always thought was a really interesting way that they looked at their television series. I think quality has certainly improved. I think the types of stories we're seeing have really changed and become more creative, more diverse, all important things. So I definitely think it's changed.
Tell us about some of the professional development and educational resources you have available year-round.
Right now we're open for submissions for our Women Directing Mentorship, which is in partnership with Shondaland. And the winner actually gets to go onto a Shondaland show and shadow a director for an entire episode, from pre-production all the way through post. And that comes with a $5,000 stipend, as well.
And then we just launched a new initiative, Spotlight Your Town, that was actually inspired by a series we showed last year and actually are showing this year again, called "City So Real," from filmmaker Steve James. And it's an initiative where we're empowering creators to go out into their hometowns and come up with an unscripted series idea that spotlights political and social justice issues in their hometowns. The winner will get a $20,000 production grant, as well as a 6-month mentorship with Steve James. And this is in partnership with National Geographic and Visible.
Education-wise, we do education all the way from primary schools to the collegiate level. College is especially exciting in this festival, because we have a collegiate spotlight, as well as a college scriptwriting competition.
What advice would you give those creating their episodic pilot for the first time?
Well, first thing is go out there and create. Go out there and make your pilot. So many times, we hear stories of people that just get so held up or scared, and there's a fear. And I think the first step is really just putting yourself out there and going out there to make it. And then I think, in terms of what we see for pilots, I think it's just really important to understand the structure of a pilot. It is different from a film or a short film. So to really understand that world and characters are first and foremost. You should leave us wanting more, so there should be some kind of hook at the end.
How does one get the most out of attending SeriesFest?
I think it's really important to engage with our independent pilot competitions. And attending panels is where you really get to understand what the landscape is looking like by watching these pilots and getting to hear from the creators about how they got their stories made. So that's really important to me. This year we have the likes of Jennifer Garner, Mark Duplass, and Ann Dowd. But we also have the founder of Wondery, Hernan Lopez. We have the Chief Business Officer of YouTube, Robert Kyncl, as well as the Head of Issa Rae's ColorCreative, Talitha Watkins. And they're so diverse and different, and you get to hear how they broke in, how they continue to innovate.
Lastly, what series are you loving right now?
I actually have binged recently, which I never saw, [Pamela Adlon's] "Better Things." That I really, really loved. It's one of those ones that I missed and finally got around to watching it and then couldn't stop. I just think it's so creative and her voice is just really unique and just offers a great perspective.