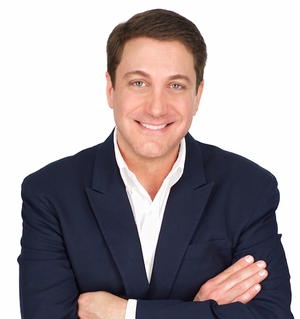 Many people have asked me lately, "How does the casting process work?" Actors are always curious about what goes on behind closed doors so here is my attempt to clarify the process for you.
First, we get the specs required from our client. Let's take a female and male, age 20s-30s, all ethnicities, and great with copy as an example. We take these specs and put them out on a breakdown—which is where you might see them on Backstage.com.
After the breakdown goes out, there are many submissions from the agents and from the actors—if the breakdown is put out on Backstage.com. Then, it's decision time. Who gets an audition time? Here is what I do.
First, I schedule the actors I already know are great with copy. Then, I always like to give new talent or talent I don't know an opportunity. However, I need to see some kind of video reel of the person's work. Resumes don't mean a thing since anyone can make up credits on a resume. I want to see video footage. However, there are rare occasions that I will schedule someone I don't know based on their headshot and resume—it does happen.
Then, there is the audition. You come in, do your best, and you leave. At the end of the day, I send the session to my clients to review. Actors have always asked me, "Do you take actors off your session?" The answer is: Yes, sometimes. I have to. If someone comes in that I'm giving a chance to and gives a poor performance and just cannot take the direction I give them, I have to take them off. My clients are hiring me for my knowledge and eye for the best talent for their project. But for the most part, it is rare that I have to take someone off from my session.
After the clients—producers and director—have reviewed the session, they tell me who their selects are. If there is a callback session, I schedule their selects to come in again to audition and maybe get some additional direction from the director. Then when the callback is over, the actors leave.
Who books the job? Who makes the decision? Here lies the biggest misconception. Casting directors do not make the booking decisions. The producers and director narrow down their selects from the call-back and choose a first and second choice to present to their client. And then, they all make the decision who finally books the job.
For 20 years, Ken Lazer Casting has successfully casted a wide variety of projects, including casting for regional, international and national commercials, television, radio, film, webisodes, industrials, voice-overs, reality TV and print media that features adults, teens, children, babies, models, comedians, improv troupes, dancers and singers. Ken Lazer Casting works with union and non-union actors alike, amassing a pool of talent culled from top talent agents and managers, as well as direct-to-talent resources.