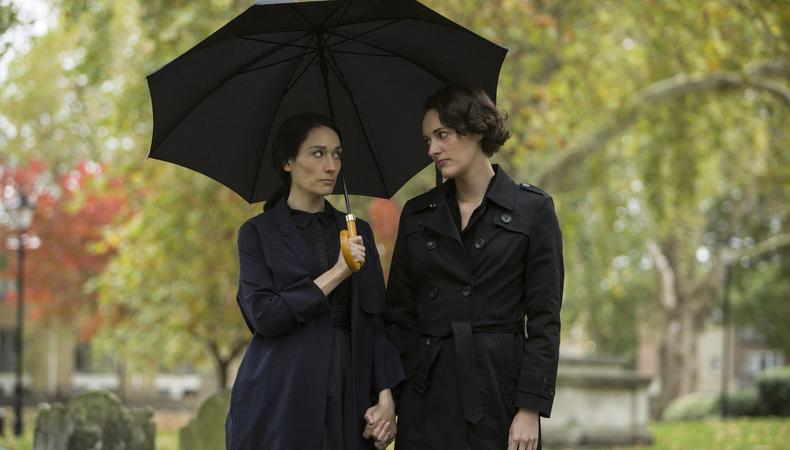 The time has come for Television Academy members to decide on the 2018–19 TV season's best dramas, comedies, and limited series. Whether you're a voter for the 71st Primetime Emmy Awards and need a refresher or are just overwhelmed by the sheer number of options in prestige TV, read on for a cheat sheet on the 2019 Emmy-nominated shows!
OUTSTANDING COMEDY SERIES
"Barry" (HBO)
Led by co-creator Bill Hader as the titular assassin-turned-actor, the most committed ensemble of goofballs on TV continued to push the limits of dark comedy in the sophomore season of "Barry." It's no accident that Anthony Carrigan, Sarah Goldberg, and Stephen Root are now Emmy-nominated alongside last year's winners, Hader and Henry Winkler; all offer an embarrassment of comedy riches.
"Fleabag" (Amazon Prime Video)
Season 1 of this BBC-to-Amazon dark comedy put writer-actor Phoebe Waller-Bridge on the map. Now that her long-hoped-for second season has reached a wider audience (and earned a whopping 11 Emmy nods, including for stars Waller-Bridge, Olivia Colman, Sian Clifford, Fiona Shaw, and Kristin Scott Thomas), there's no telling how high she could climb.
"The Good Place" (NBC)
Imagine if "Parks and Recreation" were set in the afterlife, or if "Lost" had a sense of humor. Such is the twisty world of "The Good Place," Michael Schur's hellishly clever comedy that took an already ambitious conceit—Kristen Bell, William Jackson Harper, Jameela Jamil, and Manny Jacinto play lost souls to Ted Danson's eventually friendly demon—and expanded it to encompass philosophical debates about human morality that are somehow both hilarious and touching.
"The Marvelous Mrs. Maisel" (Amazon Prime Video)
Two seasons into this streaming Emmy winner, we feel intimately connected to its cast of oddballs and the gorgeous, zany version of 1959 New York that Amy Sherman-Palladino has created. There isn't a moment of screen time when its Emmy-nominated regulars—Rachel Brosnahan, Alex Borstein, Tony Shalhoub, and Marin Hinkle—aren't at their heightened, hilarious best.
"Russian Doll" (Netflix)
Explaining the plot of Natasha Lyonne, Leslye Headland, and Amy Poehler's comedy—Lyonne's Nadia finds herself trapped in a time loop that resets at her 36th birthday party—doesn't do justice to this series' singular vision. It's a "Groundhog Day" riff and homage to New York City until it's an odd-couple buddy comedy and then a tumble down the existential rabbit hole. Few other seasons of TV have constantly reinvented themselves so brilliantly.
"Schitt's Creek" (Pop TV)
That this modest Canadian comedy from Eugene and Dan Levy had a small cult following in its early seasons and is now nominated for TV's highest honor is a testament to its infectious hilarity. Following the wealthy Rose family, who are forced after bankruptcy to relocate to an absurdly backwoods town, "Schitt's Creek" has over five seasons created characters who are somehow both cartoonish and three-dimensional—none more so than Catherine O'Hara's Moira, a comedic masterpiece.
"Veep" (HBO)
Has any series delivered scathing satire more consistently? Thanks to the combined powers of Julia Louis-Dreyfus, who somehow manages to up her performance in each season following one-time veep and one-time president Selina Meyer, and her cabinet of supporters—Tony Hale, Anna Chlumsky, Reid Scott, Timothy Simons, Matt Walsh, Kevin Dunn, Gary Cole, and Sam Richardson—the show refracted our cynical political landscape into a painfully hilarious fiction(-ish).
OUTSTANDING DRAMA SERIES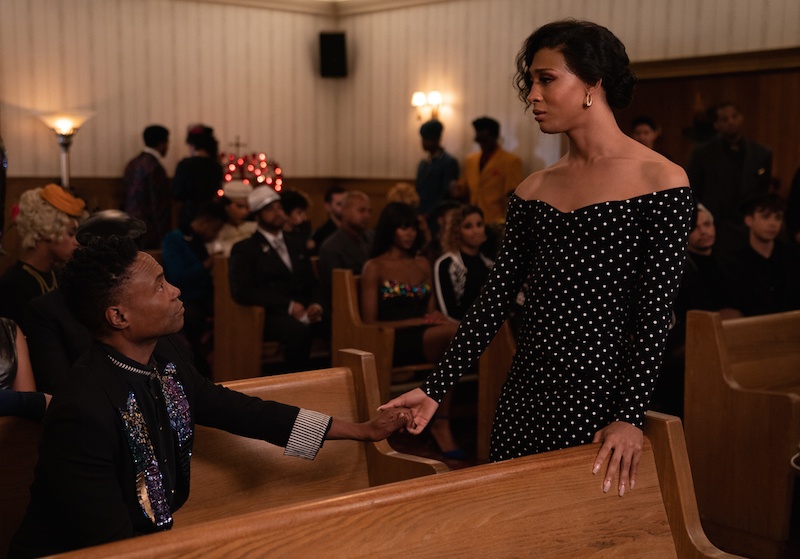 "Better Call Saul" (AMC)
The prequel to "Breaking Bad" is no longer just for fans missing that iconic series. Vince Gilligan and Peter Gould's drama is a phenomenon in its own right—a triumph of writing, directing, and especially acting. In bringing to life Jimmy McGill (aka Saul Goodman), Bob Odenkirk coheres wonderfully with co-stars Jonathan Banks, Rhea Seehorn, Patrick Fabian, Michael Mando, and Giancarlo Esposito, together building a playground of moral ambiguity.
"Bodyguard" (Netflix)
First on BBC One, then on Netflix, Jed Mercurio's political drama has riveted and dazzled audiences looking for the perfect blend of emotional nuance and explosive thrills. Starring Richard Madden as the titular bodyguard to British Home Secretary Julia Montague (played by Keeley Hawes), "Bodyguard" begins with high stakes and ratchets up the tension from there.
"Game of Thrones" (HBO)
The eighth and final season of HBO's fantastical hit—the fiery conclusion of which, some have noted, could signal the end of water-cooler TV—boasted grace notes aplenty from 2019 Emmy honorees Emilia Clarke, Kit Harington, Gwendoline Christie, Lena Headey, Sophie Turner, Maisie Williams, Carice van Houten, Alfie Allen, Peter Dinklage, and Nikolaj Coster-Waldau. Winter has come and gone, and pop culture will never be the same.
"Killing Eve" (BBC America)
Women are empowering themselves in front of and behind the camera on more and more projects recently, but "Killing Eve" may be the standard-bearer of unapologetically feminist TV. Creator Phoebe Waller-Bridge invited new female showrunners to continue Eve and Villanelle's murderous exploits for Season 2, while stars Sandra Oh, Jodie Comer, and Fiona Shaw are bringing to life women who remain endlessly surprising, dangerous, and fascinating.
"Ozark" (Netflix)
Middle-class American banality and the thrilling criminal underworld are woven together with increasing ambition by "Ozark" creators Bill Dubuque and Mark Williams. They also deserve credit for finding the darkness in producer-star Jason Bateman—playing a family man caught up with a drug cartel—and for showcasing the sheer magnetism of Laura Linney as a steely matriarch and Julia Garner as a budding kingpin.
"Pose" (FX)
What were our TV-watching lives like before seeing Mj Rodriguez, Billy Porter, Indya Moore, Dominique Jackson, and the other talents on "Pose"? Created by Ryan Murphy, Brad Falchuk, and Steven Canals and featuring a record number of transgender actors and collaborators, this FX drama about New York's black and Latinx ballroom scene, LGBTQ families, and the excesses and heartbreaks of the 1980s has given voice to those whose stories we rarely hear.
"Succession" (HBO)
A modern-day "King Lear" with a deliciously dark sense of humor, Jesse Armstrong's satire about a family running a global media empire could, well, succeed "Game of Thrones" as HBO's buzziest drama about power and greed. Brian Cox's aging patriarch Logan Roy coaxes the best and worst from his scheming family, brought to life by Jeremy Strong, Hiam Abbass, Kieran Culkin, and others.
"This Is Us" (NBC)
NBC's still-popular, still-great family drama requires unflinching, gutsy performances from its SAG Award–winning actors, who with Dan Fogelman's every melodramatic twist risk sacrificing honesty for sentimentality. All rise to the occasion; when 2019 Emmy nominees Mandy Moore, Milo Ventimiglia, Sterling K. Brown, and Chris Sullivan crank up the emotions, just try to keep your eyes dry.
OUTSTANDING LIMITED SERIES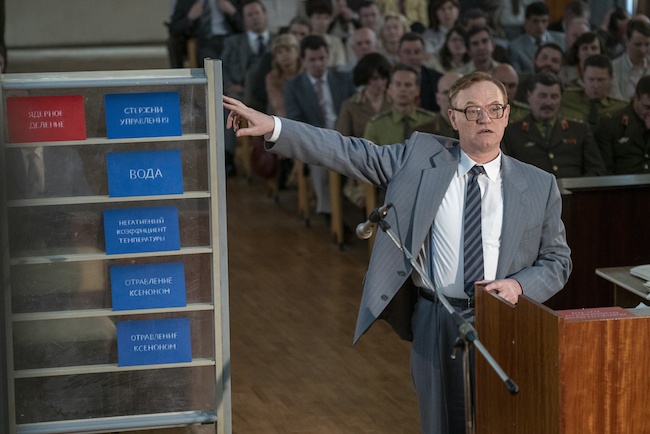 "Chernobyl" (HBO)
Thanks to Craig Mazin's five-part miniseries, the Soviet Union's infamous 1986 nuclear disaster has never felt so relevant or so personal. By shedding light on some of the incident's lesser-known stories and letting fiercely talented actors—among them Emmy nominees Jared Harris, Stellan Skarsgård, and Emily Watson—convey microscopic psychological effects amid macroscopic consequences, the series leaves audiences feeling as galvanized as they are devastated.
"Escape at Dannemora" (Showtime)
Most screen adaptations of real-life events tend to focus on grand moments in history or famous figures. Part of what makes "Escape at Dannemora" so striking is its banality; Patricia Arquette embodies a wholly unremarkable prison guard at Clinton Correctional Facility who in 2015 aided the escape of two scheming convicts, played here by Benicio Del Toro and Paul Dano. All are ordinary people and circumstances, yet somehow are imbued with extraordinarily riveting stakes. Creators Brett Johnson and Michael Tolkin know how to keep us guessing while on the edge of our seats.
"Fosse/Verdon" (FX)
A faithful depiction of one of musical theater's most fascinating collaborations (done, of course, with a pinch of razzmatazz embellishment), Steven Levenson and Thomas Kail's "Fosse/Verdon" stars Sam Rockwell as Bob Fosse and Michelle Williams as Gwen Verdon, two roles that may end up proving the best of their careers. Watching them love, fight, and create alongside each other, we catch glimpses of what Fosse's and Verdon's fraught, fabulous lives must have been like.
"Sharp Objects" (HBO)
There are many reasons this murder mystery-turned-familial case study-turned-nightmare had us gasping through its last moments (and end credits!). Adapted by Marti Noxon for the screen from Gillian Flynn's pulse-pounding novel, "Sharp Objects" built a twisted intimacy between viewers and actors; when Amy Adams' lacerated Camille, Patricia Clarkson's demonic and demure Adora, and Eliza Scanlen's duplicitous Amma give in to their worst impulses, they dare us to look away.
"When They See Us" (Netflix)
Ava DuVernay's work is proof that social outrage and justice can go hand in hand with prestige entertainment. Her unmissable miniseries about the five teenage boys prosecuted in the 1989 Central Park jogger case, Netflix's top earner of Emmy nominations this year, encompasses both the sweeping arc of American history and the intimate moments that tore apart these real people's lives.
This story originally appeared in the Aug. 8 issue of Backstage Magazine. Subscribe here.