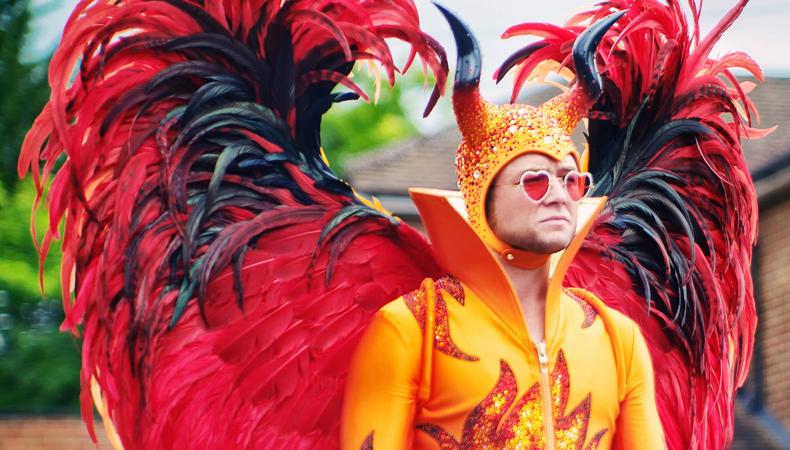 Mark your calendar: the Screen Actors Guild Awards will announce their nominees on Dec. 11. In the meantime, the nominating committees must whittle down the on-screen performances they deem most worthy of the Actor statues. The 47 leading men and women below are among the best feature film stars of the 2019 calendar year, and all deserve attention from nominators and audiences alike.
READ: Letter From the Awards Editor: Welcome to Awards Season!
OUTSTANDING PERFORMANCE BY A FEMALE ACTOR IN A LEADING ROLE
Awkwafina, "The Farewell"
One of the breakout stars of 2018 with her raucous role in "Crazy Rich Asians," it's all the more impressive that Awkwafina's follow-up, in Lulu Wang's "The Farewell," is one of this year's most subtle performances—and still one of the most touching. Be warned: If you've ever had a grandmother, this film and Awkwafina's portrayal of a woman losing hers will destroy you.
Cate Blanchett, "Where'd You Go, Bernadette?"
Embodying an everywoman fed up with stifling her creativity and finally willing to take the proverbial plunge, Blanchett plays the titular Bernadette Fox as only she could, making her journey resonant—who hasn't lost touch with their roots?—while turning it just a bit on its head in her distinct fashion.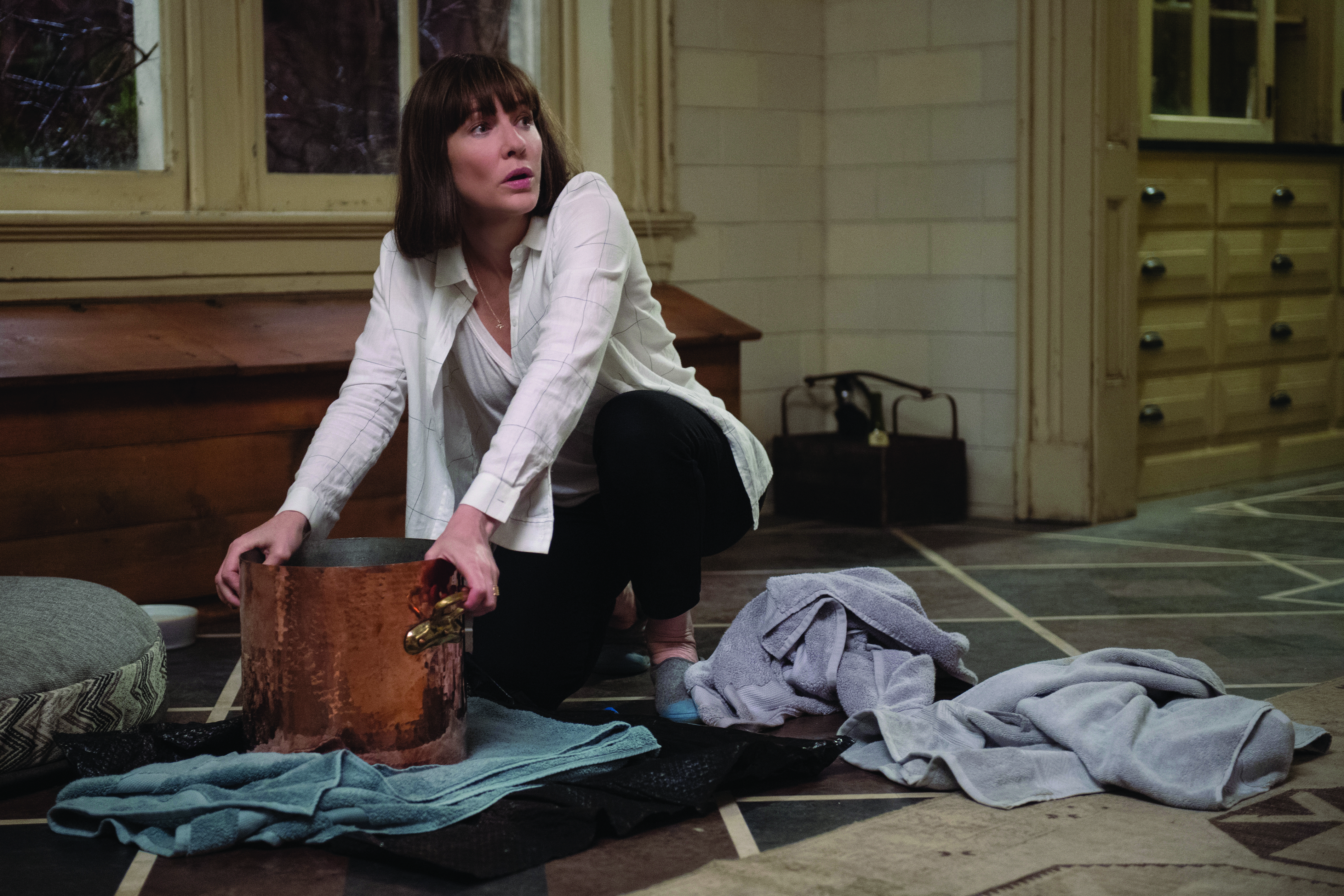 Kaitlyn Dever, "Booksmart"
Though "Booksmart" was her first principal feature film role, Dever was one-half of one of the year's most talked-about scenes. Determined to have one debauched night before graduating high school, her Amy takes part in her first sexual experience with another girl; that it was somehow altogether awkward, cringe-inducing, and ultimately precious is a testament to Dever's sensitivity as an actor—and to the fact that she is here to stay.
Cynthia Erivo, "Harriet"
Erivo is perhaps better described as a presence than an actor; she has an innate charisma no matter what she's doing. Particularly in the stillness she lends to her guarded and watchful Harriet Tubman, she dramatizes restraint with mesmerizing results, making us wonder what her wide eyes are seeing. Then, running with hundreds of freed slaves or making a rousing speech later in the film, she's explosive.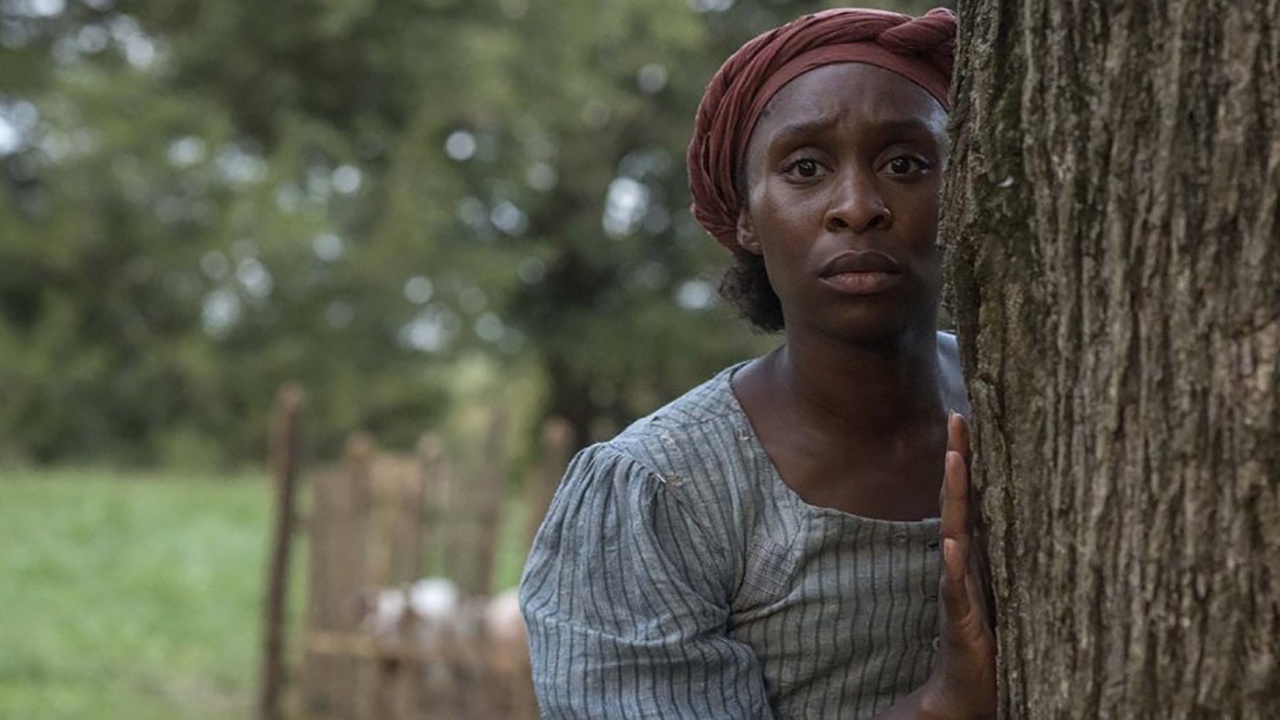 Beanie Feldstein, "Booksmart"
If you saw "Lady Bird," you know there was an entire story simultaneously unfolding from Feldstein's character's point of view. In "Booksmart," we get a taste of what that might have looked like; opposite Dever in Olivia Wilde's directorial debut, Feldstein imbues her high school savant with the warmth and cunning sensibility that have rendered her one of the preeminent performers to watch.
Adèle Haenel, "Portrait of a Lady on Fire"
A portrait of female desire and forbidden love as exquisite as the 18th-century French paintings on which it centers, this Cannes Film Festival hit stars Haenel as a noblewoman forced into marriage and Noémie Merlant as the artist producing her wedding portrait without her knowledge. Their chemistry goes from heat to spark to full blaze, and watching Haenel suffer through those all-consuming desires may break your heart, as well as her character's.
Isabelle Huppert, "Frankie"
Frankie has a secret. She's gathered her sprawling family and friends to the stunning coasts of Portugal to begin the process of saying goodbye. As portrayed in Ira Sachs' intimate character study by Huppert, who can somehow guard her innermost feelings while still presenting her emotions transparently, without contradiction, Frankie becomes a beloved mother figure even to her audience.
Scarlett Johansson, "Marriage Story"
What makes "Marriage Story" Johansson's best-ever work (in the middle of a superlative year, with similarly heartbreaking fare in "Avengers: Endgame" and "Jojo Rabbit") is her ability to make the extreme emotions typical of divorce cohere into a relatable journey. Rage, stubbornness, grief, failing hope, the sense of failure—she remains Nicole, in all her quirky specificity, throughout.
Felicity Jones, "The Aeronauts"
Jones' Amelia Wren comes onto the scene in "The Aeronauts" as a loud-mouthed and exuberant entertainer, ready to break the elevation record with Eddie Redmayne's James Glaisher. But under that sunny veneer, you figure there must be something driving her desire to flee the ground below, and the Oscar nominee profoundly taps into that pain, longing, and eventual heroism.
Helen Mirren, "The Good Liar"
What a treat to see a screen legend like Mirren opposite the equally venerated Ian McKellen—and in a twisty thriller, no less. Both the tale of a con artist swindling a wealthy widow and an unexpected romance between two elderly people who've met online, "The Good Liar" finds Mirren, charming and mysterious as ever, equally comfortable in multiple genres.
Elisabeth Moss, "Her Smell"
That Moss delivered four memorable performances across screens big and small this year exemplifies the commodity that is her acting prowess. It's arguably most clearly demonstrated in "Her Smell." In her third collaboration with filmmaker Alex Ross Perry, she portrays a rock star trying to claw her way out of the trenches of addiction. Who but Moss could make such a harrowing premise so delicious to watch?
Lupita Nyong'o, "Us"
Nyong'o sears herself into our minds with dual performances in Jordan Peele's follow-up to "Get Out"—each award-worthy on its own, let alone taken together. The Oscar winner generates crackling, edge-of-your-seat tension with herself as both cautious everywoman Adelaide Wilson and her "Tethered" counterpart Red, whose darting movements and strangled wheeze of a voice will echo in your nightmares.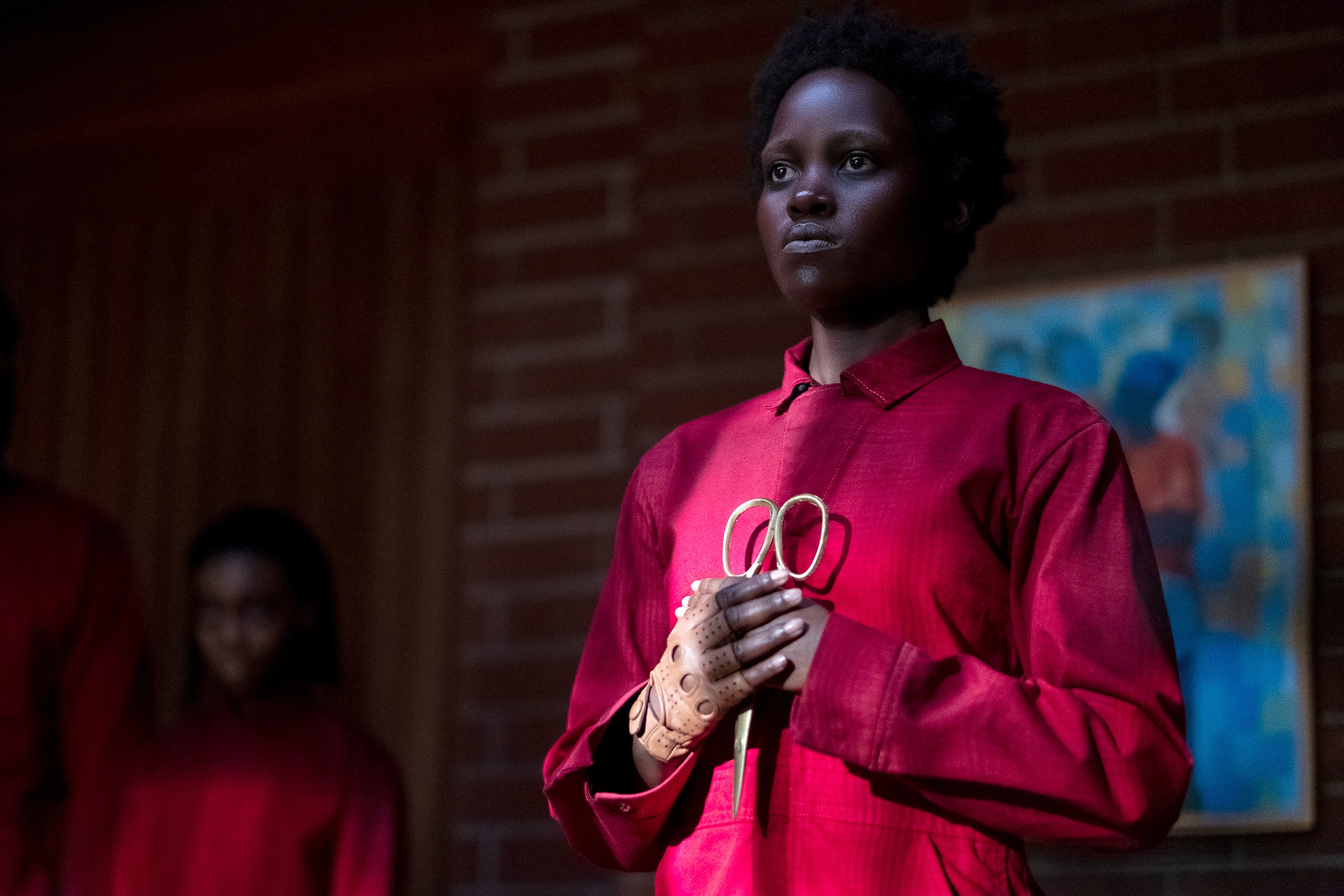 Natalie Portman, "Lucy in the Sky"
Reminding us of her intimate command of the camera, particularly in Noah Hawley's closeups, Portman can keep us guessing like few others. Inspired by a real-life astronaut whose mental state came into question after she returned to earth, "Lucy in the Sky" keeps us wisely grounded by relying on Portman; the scene in which Lucy's helmet fills with water during a routine test is a stunner because of her tiniest facial expressions.
Saoirse Ronan, "Little Women"
No actor working today has a track record like Ronan. The Irish wunderkind-turned-prestige leading lady has three Oscar nominations under her belt—and with "Little Women," she's a favorite to hit four before age 26. Her take on the central Jo March in both teen and adult form is heart-on-her-sleeve perfection with a dash of headstrong feminism.
Kristen Stewart, "Seberg"
Stewart has always known the power of her eyes. Lacing rich emotion and longing behind their green exterior has been the actor's greatest strength since staring down Edward and Jacob, but she's long left "Twilight" behind, lending her emotional exactitude to less blockbusters and more character studies to astounding results. Playing the real-life Jean Seberg through fame, politics, and paranoia may be her best shot at awards attention yet.
Meryl Streep, "The Laundromat"
Ellen Martin seems a bit too skittish and, frankly, silly, to be following the trail of shady business dealings that lead to the release of the Panama Papers. But that's the genius of having the venerable Streep play this everywoman; underneath her simplicity is a kind of shrewdness, a dogged determination to pursue justice that, in Steven Soderbergh's kaleidoscopic romp, manifests in unexpected ways.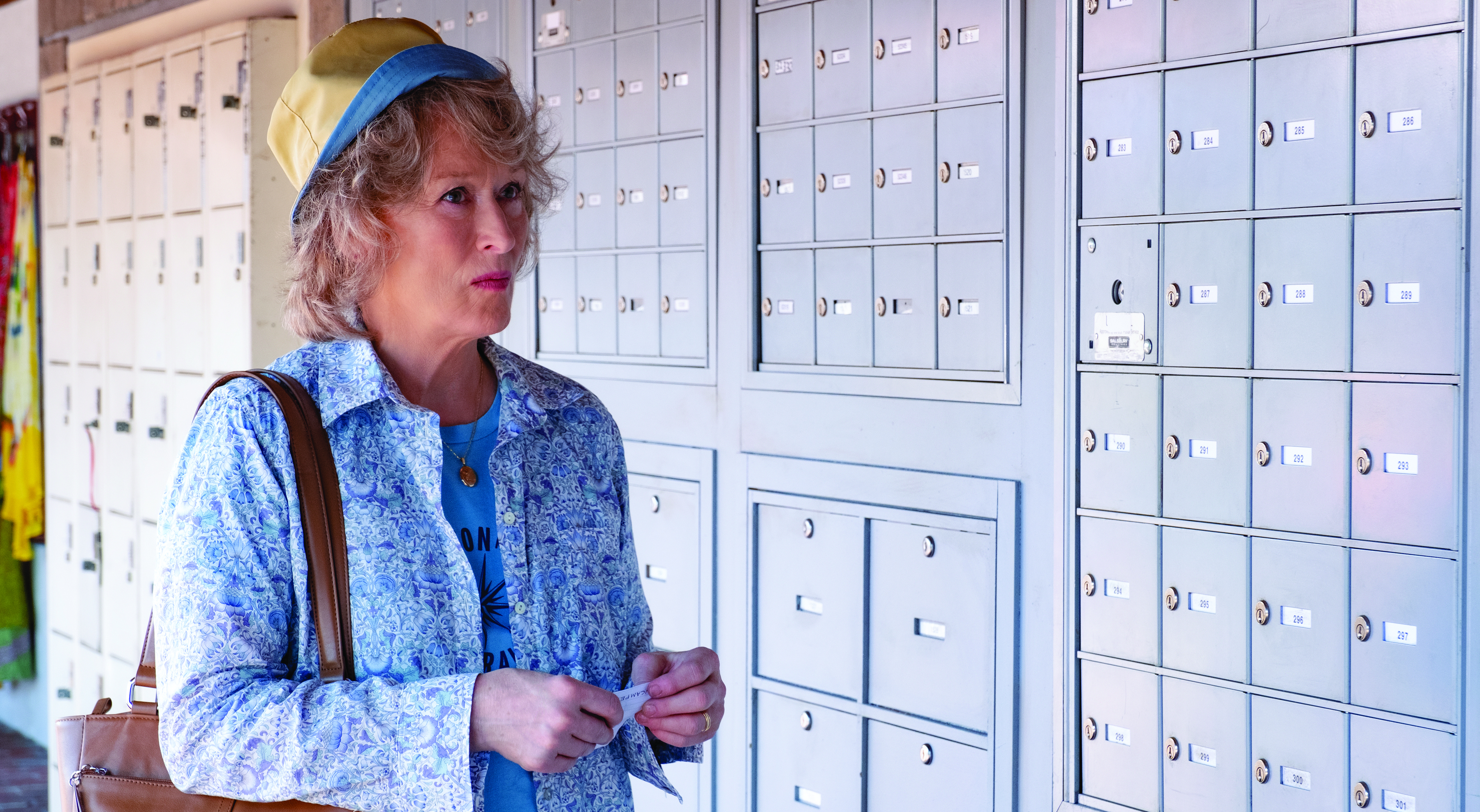 Charlize Theron, "Bombshell"
Theron has said that no role has scared her quite like Megyn Kelly. Starring in "Bombshell," she takes on the former Fox News anchor in what will become one of the defining turns of her career. So complete is her embodiment of Kelly that there are moments recreated onscreen (interviews with then-presidential candidate Donald Trump, for one) where you'd would be forgiven for mistaking her for the real thing.
Emma Thompson, "Late Night"
As in films and series wherein a woman is president, "Late Night" is an ahead-of-its-time depiction: a female late-night host on network television. And who better than the incomparable Thompson to personify that elusive achievement? It's no wonder the film's scribe, Mindy Kaling, wrote the role with her in mind; the impenetrable charisma with which she stepped into the character proves exactly why Kaling was right.
Jodie Turner-Smith, "Queen & Slim"
Queen is introduced as a no-nonsense, high-achieving lawyer who prefers to be alone and resists her baser impulses. But through Melina Matsoukas and Lena Waithe's road trip film, her depth, warmth, and humanity come out in moments handled with deliberate care by Turner-Smith. By the end credits, despite the many extremes she's reached, the character feels almost familiar.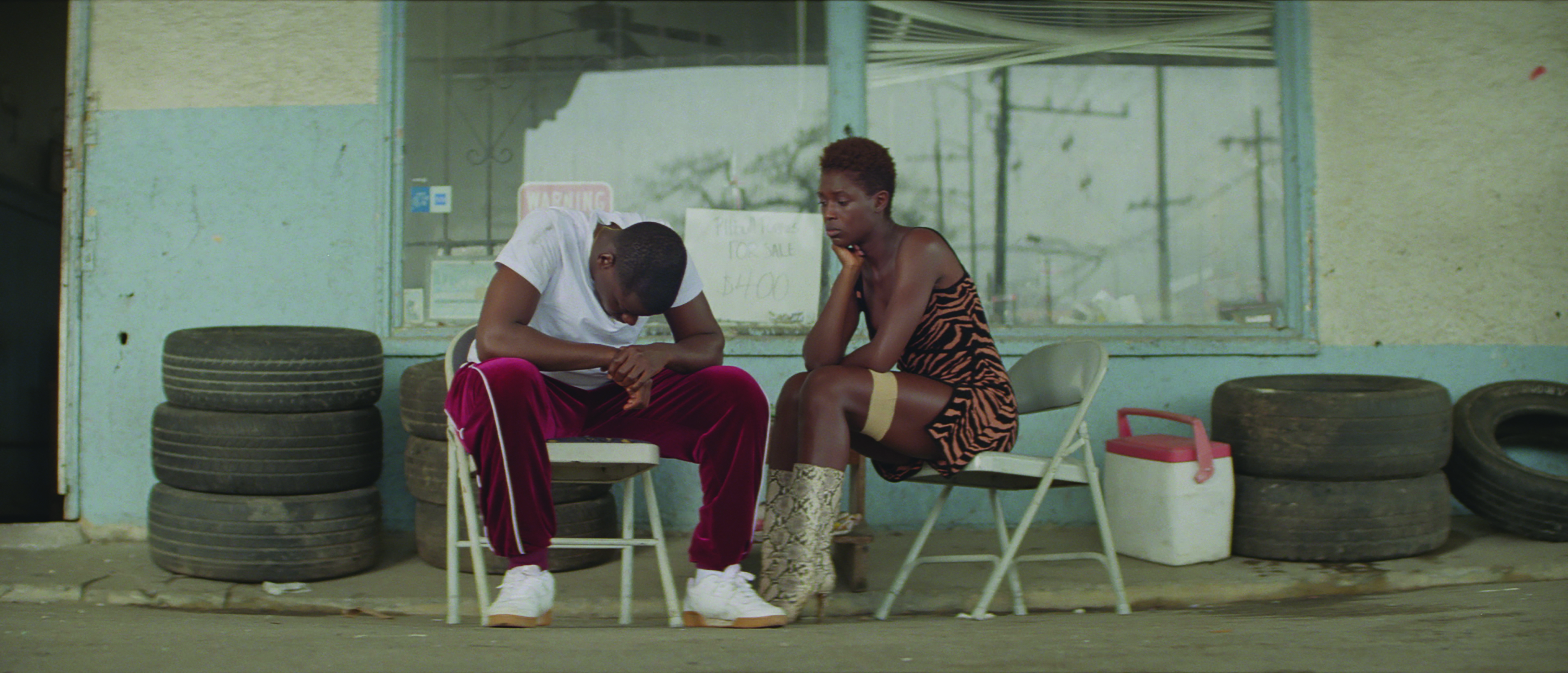 Geraldine Viswanathan, "Hala"
Viswanathan is a young star who, in this study of a Muslim teenager with overbearing parents and a passion for skateboarding and poetry, has proven she can carry a feature film all herself. She steadily balances Hala's feeling like an outsider at school with pride in her culture and avoids turning the character into a victim. And despite Hala's flaws, something in Viswanathan's portrayal allows us to see ourselves in her.
Alfre Woodard, "Clemency"
It's always such a pleasure to watch a long-working, beloved character actor get the top-billing treatment they deserve, and Woodard absolutely astounds as the troubled Bernadine Williams, a death row prison warden facing the morality of dedicating her life to that form of justice. There are no easy answers in the Chinonye Chukwu–written and –directed "Clemency," and to watch Woodard tear her way through them will leave you gutted.
Constance Wu, "Hustlers"
In just a few years' time, Wu has gone from network television standout to a proven bankable leading lady, as evidenced first by "Crazy Rich Asians" and now "Hustlers." In an ensemble of astounding women that also includes Jennifer Lopez, Wu and company portray a group of strippers with depth, thought, and nuance that elevate the film to one of the year's best.
Renée Zellweger, "Judy"
"She is Judy Garland" is a phrase that's been written in the parlance since the first industry screenings of this biopic. This film treatment of the legendary performer is good—but with Zellweger delivering a career-best performance as the drug-addicted, eating disorder–tormented, insomnia-ravaged superstar during the last year of her life, it is sensational. Like Garland herself, Zellweger coats everything she touches with an intangible sparkle so bright it's blinding.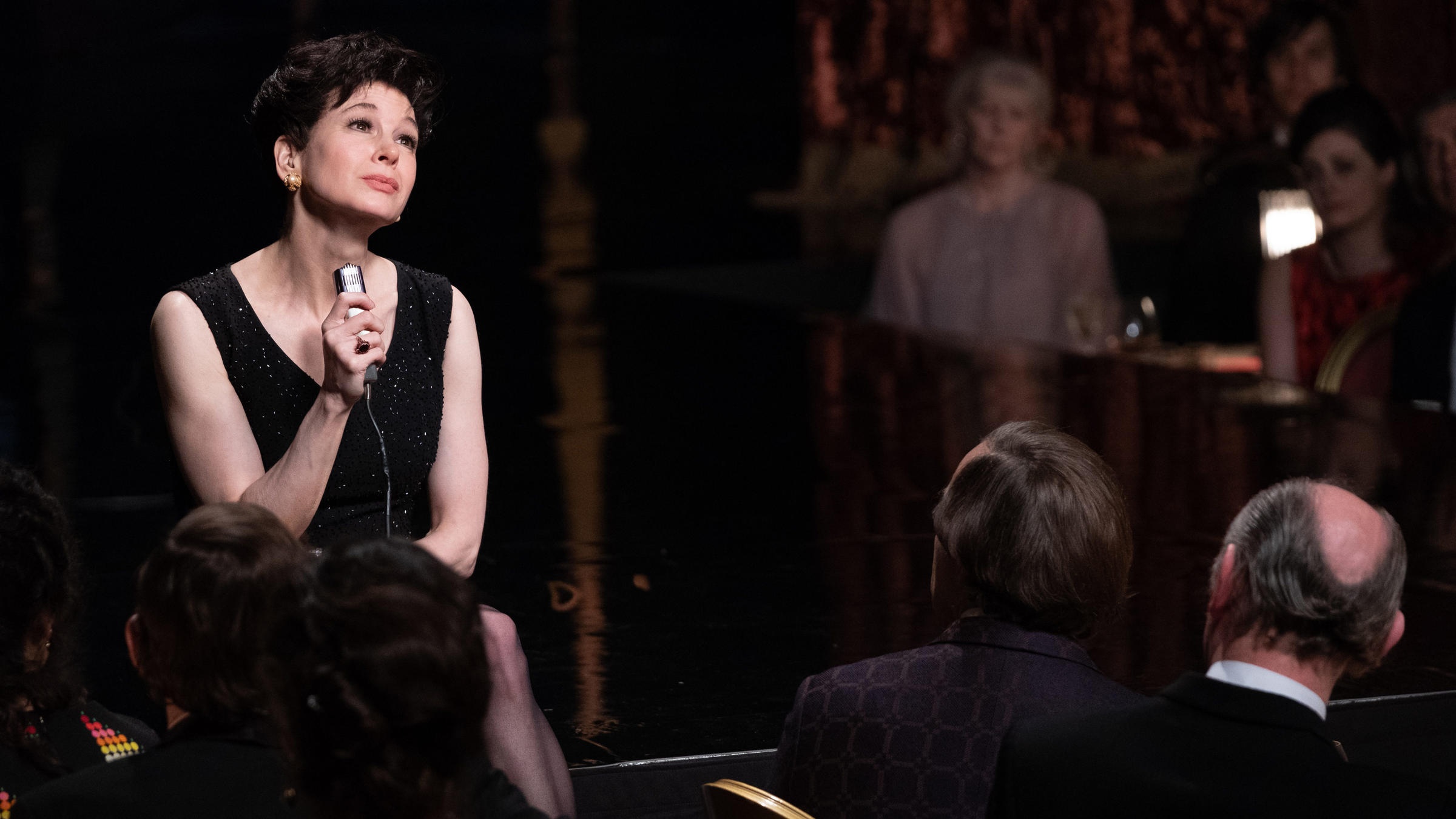 OUTSTANDING PERFORMANCE BY A MALE ACTOR IN A LEADING ROLE
Christian Bale, "Ford v Ferrari"
"Ford v Ferrari" marks another all-in, livewire act from Bale, who stars as Ken Miles, the inimitable legendary racecar driver whose hair-trigger temper was matched only by his capabilities behind the wheel. He's unbeatable in the driver's seat, and Bale, sporting a working-class English brogue and brawn, is reliably unbeatable in front of the camera.
Antonio Banderas, "Pain and Glory"
Banderas has had a lot of parts in his career, but few are as moving as his Salvador Mallo, a troubled director in the twilight of his career. Here, Banderas plays the gorgeous depths of a life fully lived—the love, the heartbreak, the connections, and the failures—with a devastating presence of mind.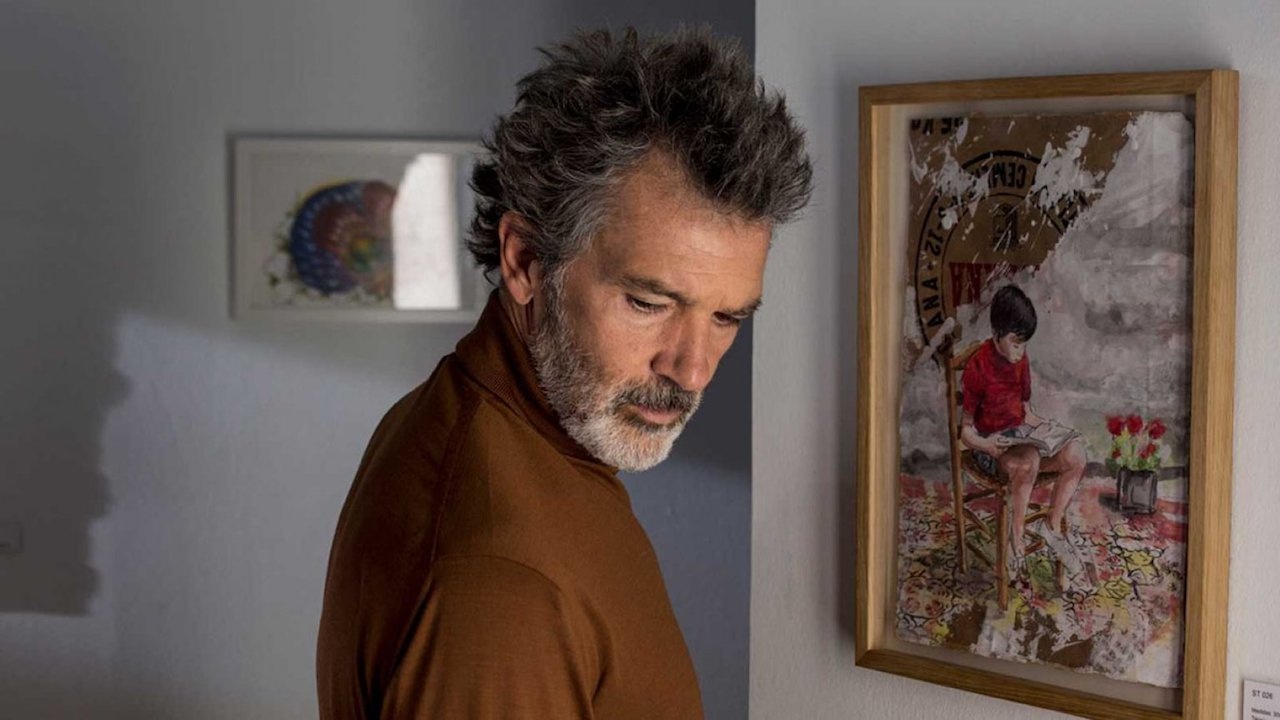 Timothée Chalamet, "The King"
Fifteenth-century king of England, but make it fashion: You know you'll get that much when you cast this auburn-maned "it" boy to lead your period piece. But Chalamet is also so much more in this Netflix original. Yes, there's brooding, but his is a relentlessly contemplative performance, a sterling steppingstone on the young actor's path to becoming one of Hollywood's most formidable leading men.
Matt Damon, "Ford v Ferrari"
Damon has never been better as former world champion-turned-car designer Carroll Shelby, who is hired by Henry Ford II to build a racecar fast enough to beat Ferrari at the 1966 Le Mans race. Exuding a world-worn warmth and wisdom, he's the voice of reason to Bale's hot-headed driver—a faultless combination.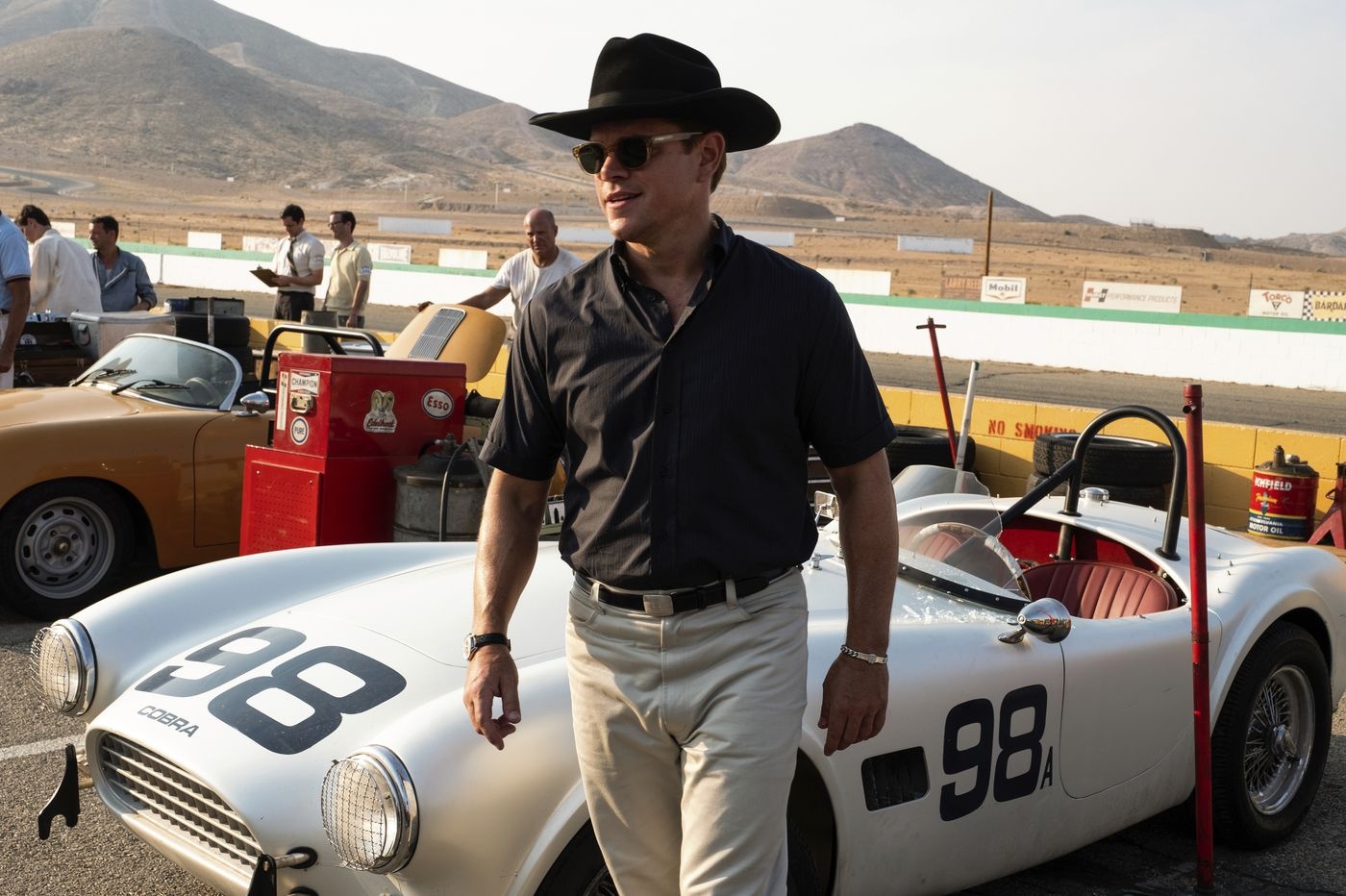 Robert De Niro, "The Irishman"
Even while violent, De Niro's performance here may go down as one of his most heartbreaking. Between bouts of swinging-pendulum anger and affection, his Frank Sheeran is otherwise subdued and introspective; the two-time Oscar winner and Martin Scorsese favorite knows that the eyes can't hide even the hardest of men's feelings. "The Irishman" is riddled with bloodshed, but it's a slow burn, and De Niro capably fans its flame.
Leonardo DiCaprio, "Once Upon a Time in Hollywood"
Equal parts neurotic, explosive, and half-in-the-bag, DiCaprio delivers a powerhouse performance as real-life Western star Rick Dalton. A screaming argument—with himself—in his trailer on set is the gut-busting peak of this Quentin Tarantino instant classic. And DiCaprio lets himself fly off the handle like never before opposite Brad Pitt's Cliff Booth, which is a sight to behold.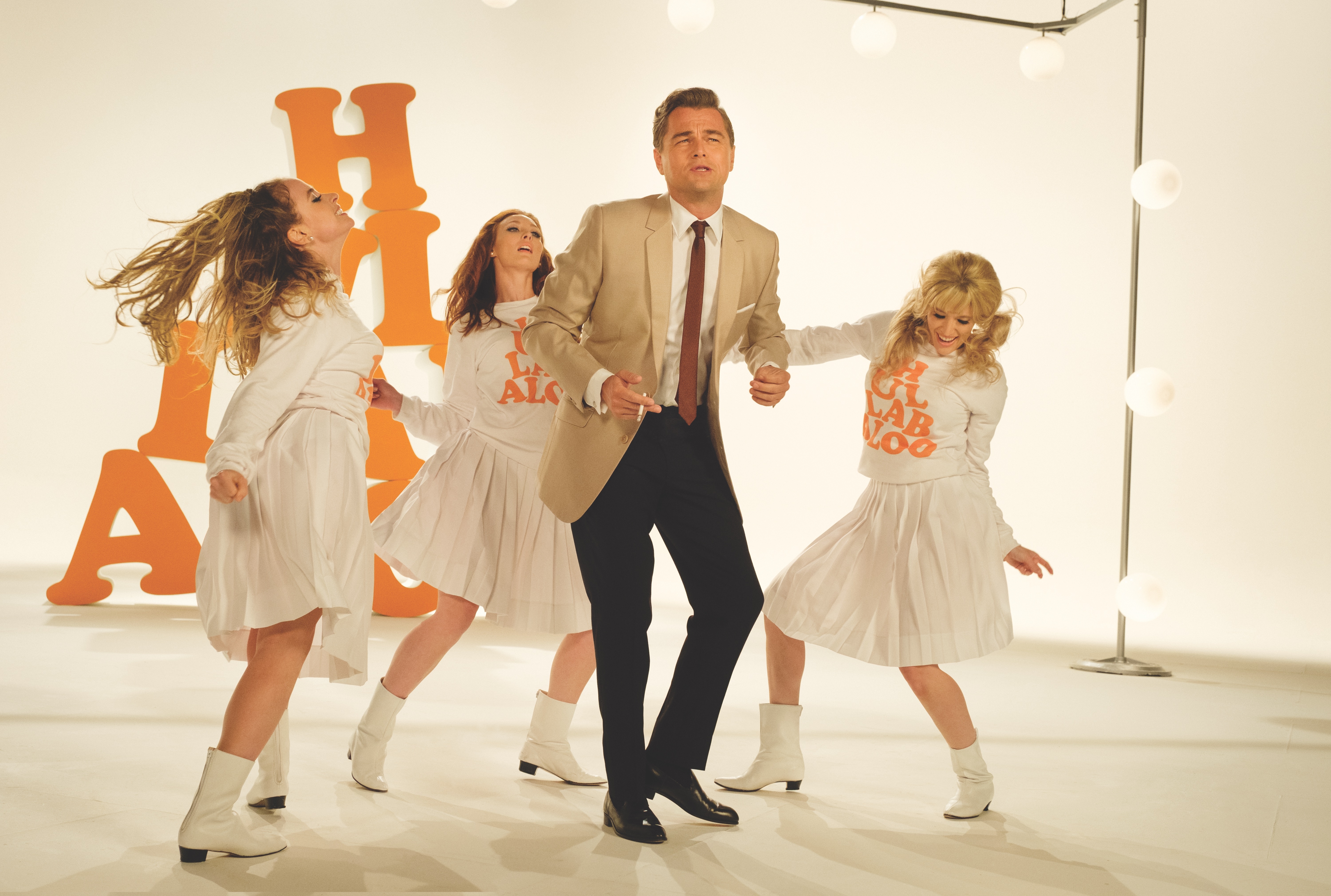 Adam Driver, "Marriage Story"
As Charlie, reeling in the wake of his family dissolving, Driver drills down to his deepest depths. The more he taps into the man's frustration, the more frustrated we get with him, yet we understand him every painful, messy step of the way. By the time he's performing a rendition of "Being Alive" from the musical "Company," it's certain this is the best work of the actor's career.
Adam Driver, "The Report"
A two-time contender, Driver anchors "The Report" as Daniel J. Jones, tasked with the Senate's investigation into the effectiveness of the CIA's enhanced interrogation techniques. With each edge-of-your-seat development, we wait to see Driver-as-Jones' reaction and next steps, a feat in a story this multifaceted and with such high stakes.
Taron Egerton, "Rocketman"
Egerton sees Rami Malek's "Bohemian Rhapsody" Oscar win and ups the ante: He's got live vocals! Acting, singing, and strutting his stuff as the iconic but troubled music legend Elton John, Egerton has enough flamboyancy and theatrics to fill a baseball stadium—literally. And that's what makes his more subdued moments all the more somber through rehab, familial trauma, and more.
Daniel Kaluuya, "Queen & Slim"
The ease with which Kaluuya inhabits the distinct traits of his characters always makes us want to follow along wherever he goes. Slim is no different: laid-back, quick to smile, and when the unexpected happens mere minutes into the film, Kaluuya already has us rooting for him. Things may get violent or abstract, but this is an actor who can keep us grounded.
Paul Walter Hauser, "Richard Jewell"
"There is a bomb in Centennial Park. You have 30 minutes." Richard Jewell, the security officer who saved hundreds by evacuating a 1996 Olympics event before a pipe bomb exploded, must recite those words to clear his name. After all, he fits the profile of someone who might attempt domestic terrorism. Meek and befuddled, Hauser makes for a fascinating central figure in Clint Eastwood's complex biography of an inscrutable man.
Samuel L. Jackson, "The Banker"
Jackson brings both comic relief and wisdom to "The Banker" with a portrayal of the larger-than-life entrepreneur Joe Morris that has it all—humor, style, witty retorts, and the kind of trustworthiness that only comes with life experience. And in true Jackson form, he makes it easy to forget he and the character aren't one and the same.
Michael B. Jordan, "Just Mercy"
As Bryan Stevenson, the lawyer who in 1990s Alabama began working to prove the innocence of men on death row, Jordan is the ideal leading man, steadfast and familiar to us. As this legal drama unfolds, the actor particularly excels at conveying the flurry of emotions underneath the attorney's placid façade; you can feel him tamping down on outrage or, in some painful sequences, fear for his life.
Noah Jupe, "Honey Boy"
From "A Quiet Place" to "Ford v Ferrari" to this artful drama from Alma Har'el about a child actor and his complicated relationship with his father, Jupe is undoubtedly one of today's most talented youngsters. The up-and-coming star plays a version of young Shia LaBeouf (who also penned the script and stars as his own father) with vivid emotional intelligence and a probing interiority from which we can't look away.
Shia LaBeouf, "The Peanut Butter Falcon"
LaBeouf can do marvelous things with his eyes. He's at his best playing off-the-wall characters like Tyler, a fisherman and petty thief, leveling his wild gaze at Zack Gottsagen's runaway Zak. Together, the two actors add layers of empathy to what could have been oversimplified characters, LaBeouf harnessing a riveting spontaneity that reminds us he's an on-camera pro.
Eddie Murphy, "Dolemite Is My Name"
As Rudy Ray Moore, making a comeback first as a comedian then as a blaxploitation filmmaker, Murphy makes a comeback of his own. It's a thrill to see someone who first burst onto the scene doing standup comedy back onstage, even if it's as someone else; it's even more gratifying to see Murphy use his dramatic chops to bring heart to this dreamer with the cards stacked against him.
Edward Norton, "Motherless Brooklyn"
As Lionel Essrog, a Tourette Syndrome–afflicted private detective in search of answers behind his boss' murder, Norton could easily have skewed toward caricature. While the role is naturally over-the-top—erratically yelling nonsense, intrusively tapping those around him, pulling at his wardrobe's loose strings—Norton taps into Lionel's lost soul, his grief, and, eventually, his first love.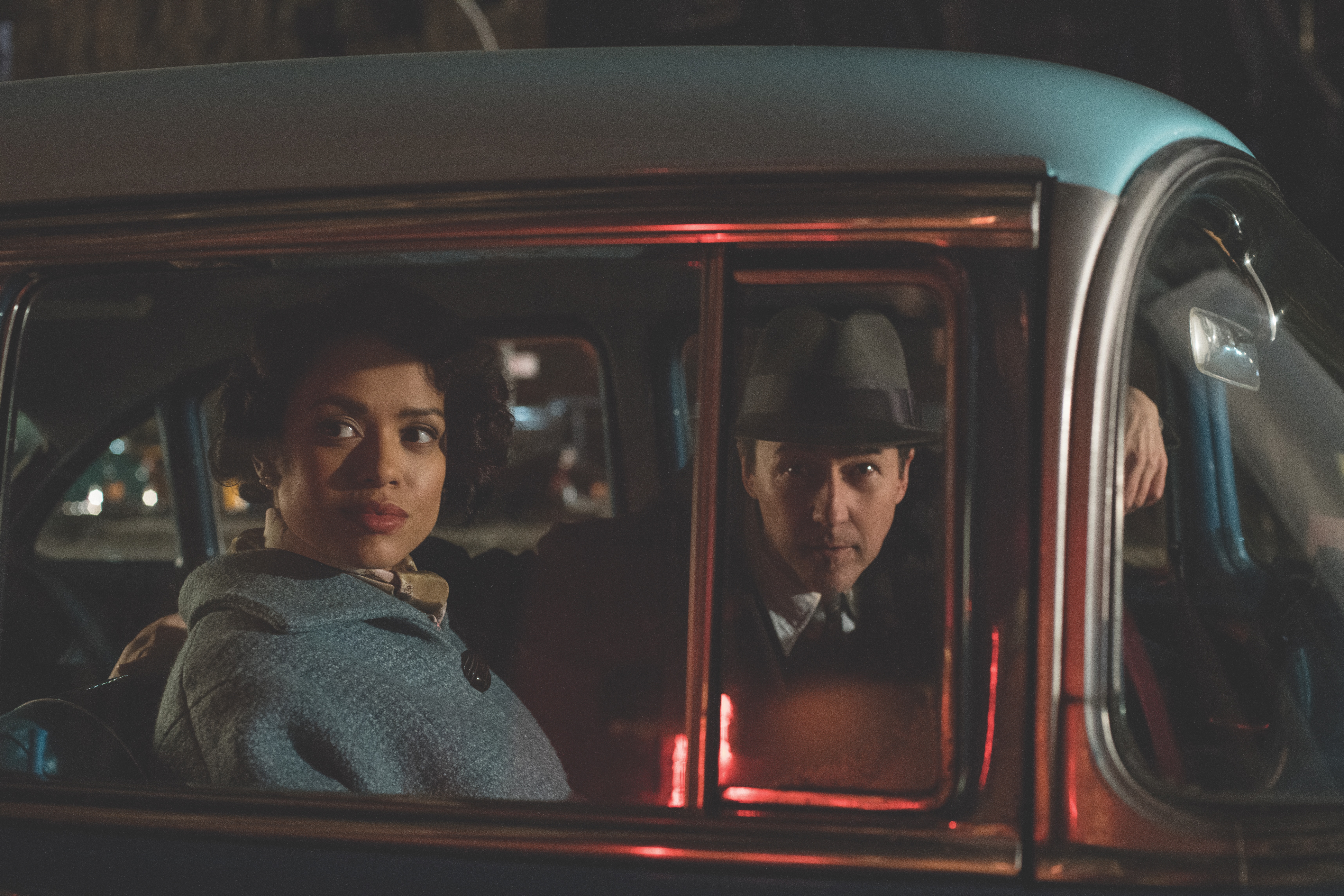 Robert Pattinson, "The Lighthouse"
Over the course of this maritime nightmare of a two-hander, Pattinson's Ephraim Winslow evolves from a grunting, recalcitrant sailor to a full-blown madman, staving off starvation, siren hallucinations, and severe hangovers. Anchored by a truly character-driven storyline, the actor plays a broken man haunted by his guilt with a red-raw delivery.
Joaquin Phoenix, "Joker"
The role of the Joker is, in Phoenix's hands, as complex as one could imagine for a comic book-inspired character. His range is simply astonishing. Although he establishes great chemistry with Zazie Beetz, Frances Conroy, and others, Phoenix is his own ensemble; it's like he's playing an entire cast of supporting characters in the body of one man. (And he deserves awards attention for his dancing alone.)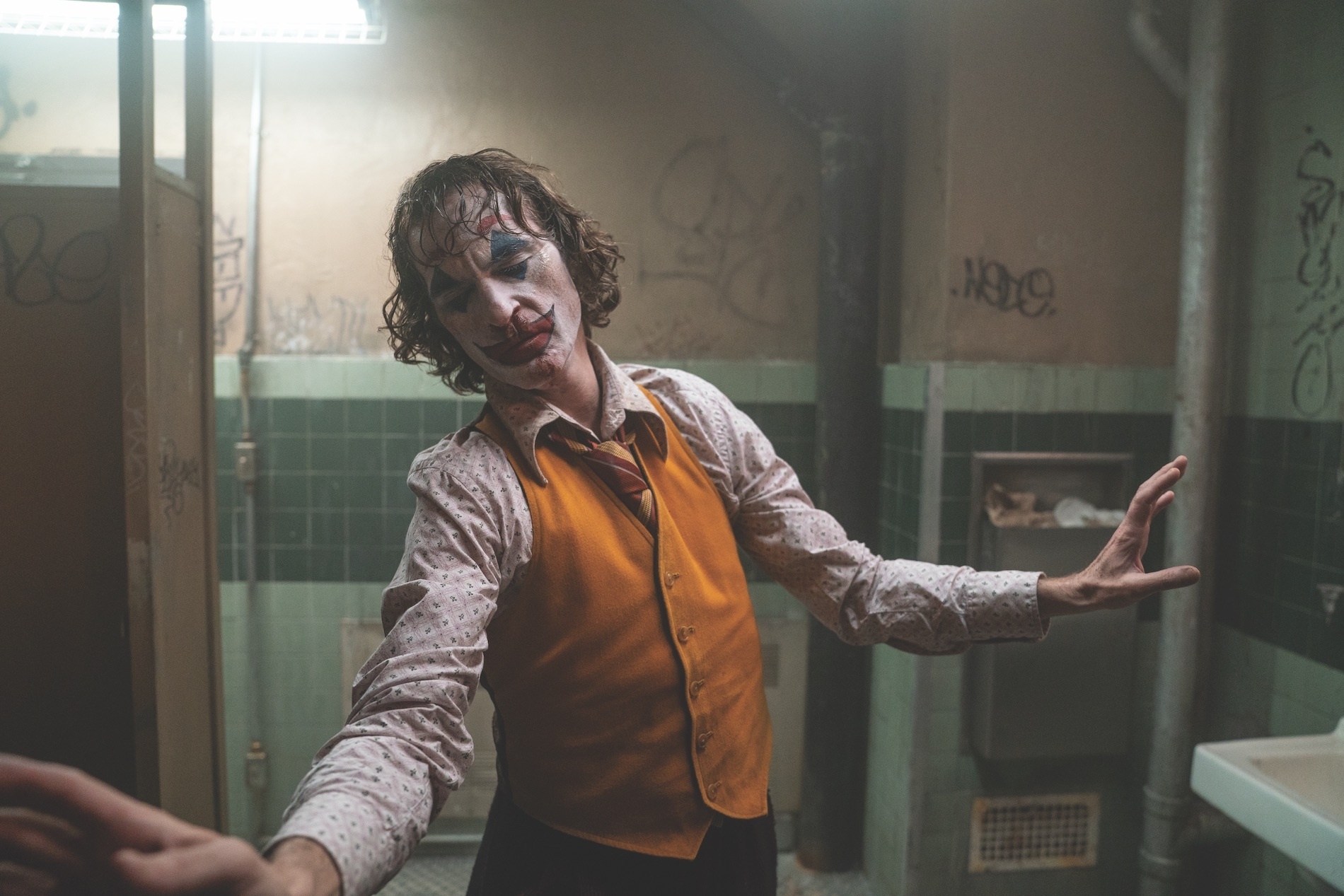 Wendell Pierce, "Burning Cane"
This Tribeca Film Festival hit crowned 19-year-old writer-director Phillip Youmans, whose vision of life in rural Louisiana is brought to life with the help of producer-star Pierce as a grieving preacher. The veteran actor always has a firm command of physicality and voice, used here in the film's stunner of an opener, as well as a later monologue in which he seems to channel spirits from deep within.
Brad Pitt, "Ad Astra"
Pitt joins the growing legacy of actors appearing in prestigious movies set in outer space with James Gray's thrilling and ambitious "Ad Astra." As an emotionally adrift U.S. Space Command major on a mission to rescue his father from Mars (and possibly save the solar system), Pitt gives away little in close-ups of that astronaut helmet, conveying the character's emotional arc through masterful physicality.
Jonathan Pryce, "The Two Popes"
Cardinal Jorge Mario Bergoglio doesn't know when he begins meeting with Pope Benedict XVI that he will one day succeed him as Pope Francis. With Anthony Hopkins' Benedict making the unprecedented move to resign the papacy, Pryce's Bergoglio must confront everything the Catholic Church stands for today and decide for himself the meaning of leadership. Pryce's openhearted, humble, even charming performance opens our eyes to that very human process.
Mark Ruffalo, "Dark Waters"
Todd Haynes takes on the political thriller genre with this tale of corporate malfeasance inspired by a shocking true story. Ruffalo, as reliably riveting as ever, harnesses a moving sense of moral outrage to fight a system designed to silence horrible truths; yes, he's a major movie star, but it's easy to forget that with his Robert Bilott, an everyman choosing to sacrifice everything for his cause.
Adam Sandler, "Uncut Gems"
We've all met Sandler's "Uncut Gems" character—and that's meant to be both a dig at his diamond wheeler and dealer and a sincere appreciation of his performance. In what may rank as the best acting of his career, Sandler is savvy, slick, and downright septic in this Safdie brothers feature. He's got a bridge to sell you and he'll put a smile on your face while he does.
This story originally appeared in the Nov. 27 issue of Backstage Magazine. Subscribe here.
Want more? Stay in the loop with everything you need to know this awards season right here!