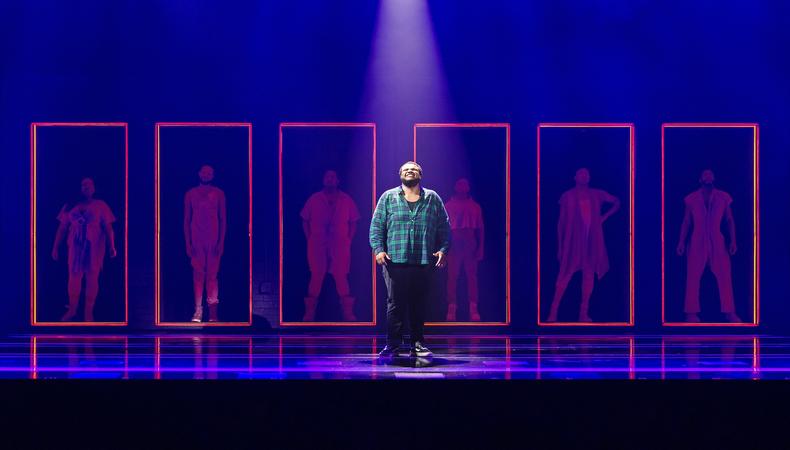 Michael R. Jackson is well aware that he shares a name with a certain famous musician. In fact, he's known since he was a kid, when he received fan mail meant for the much more famous Jackson. "Why they thought Michael Jackson had this random address in Detroit, Michigan, I will never know," he says.
So Jackson sees it as kismet that this Broadway season, his musical "A Strange Loop" is playing a few blocks away from "MJ the Musical," a jukebox production about the late singer. But apart from the overlapping monikers—and the fact that both musicals boast double-digit nominations at the 2022 Tony Awards—the similarities between the two shows end there.
"A Strange Loop" is about a gay Black man named Usher (that the character also shares a name with a famous singer is not a coincidence) who is composing a musical about what it is like to be a gay Black man. Usher struggles with his self-esteem, compounded by his lack of professional success and an unfulfilling love life. The highly autobiographical "A Strange Loop" premiered Off-Broadway in 2019 and went on to win the Pulitzer Prize for Drama the next year. A Main Stem run was all but inevitable, and the show—directed by Stephen Brackett—is now running at the Lyceum Theatre (it opened on April 26).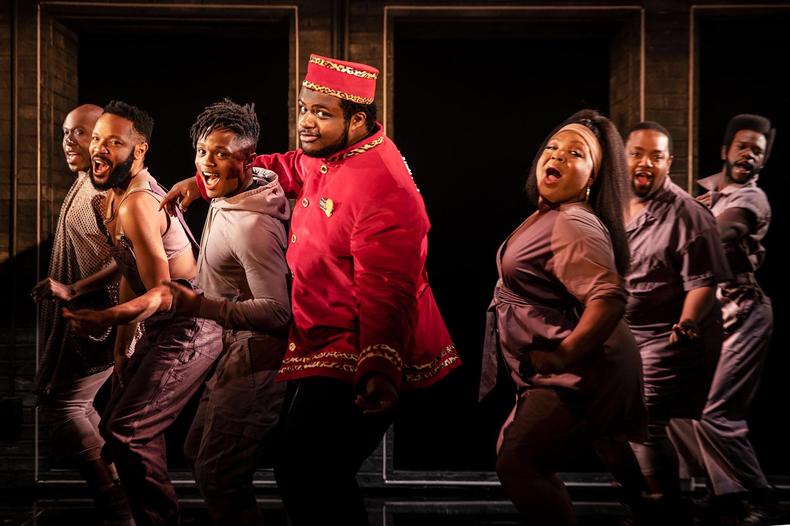 James Jackson Jr., Jason Veasey, John-Michael Lyles, Jaquel Spivey, L Morgan Lee, John-Andrew Morrison, and Antwayn Hopper in "A Strange Loop," Credit: Marc J. Franklin
But the musical's journey began long before any of that. Jackson has been working on his "big, Black, and queer-ass American Broadway show" for 20 years. After graduating from New York University with a playwriting degree, uncertain of his next move, Jackson wrote a monologue called "Why I Can't Get Work." It was about a gay Black man living in New York City, trying to figure out what was wrong with him.
Jackson then enrolled in NYU's musical theater program, where he learned to compose, drawing inspiration from female singer-songwriters like Liz Phair and Joni Mitchell. He wrote a personal song about growing up in a religious household, "Memory Song"; combined with "Why I Can't Get Work," it became the foundation for "A Strange Loop."
"I certainly grew up hearing a lot of negative messages in a religious context about being gay," Jackson says. "It felt important for me to really show what can come from this ideology." "A Strange Loop" is an exploration of how to love and accept yourself, which is also why the musical took 20 years to get to Broadway: Jackson needed to learn to accept himself before he could give that knowledge to Usher.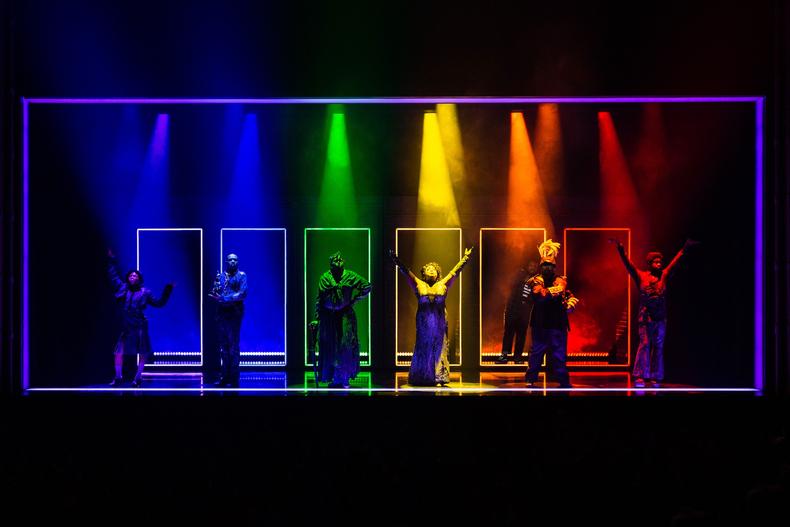 John-Michael Lyles, Jason Veasey, James Jackson, Jr., L Morgan Lee, John-Andrew Morrison, and Antwayn Hopper in "A Stange Loop" Credit: Marc J. Franklin
"I was trying to capture the character's problem, but I didn't really understand what it was, because in my own life, I was trying to understand: What is my problem?" he recalls.
It was a breakthrough in therapy that ultimately unlocked the emotional arc of Jackson's musical: Usher, like the guy who created him, realizes "he can have problems without him being the problem," Jackson says. "That's an important insight. It's so easy to blame yourself for everything."
Even though Jackson has worked on many other shows in the past two decades, including an adaptation of the 2007 horror film "Teeth," it's the raw honesty of "A Strange Loop" that has struck a chord—and taken him to Broadway for the first time. Jackson believes it's because, even though the musical comes from such a personal place, it's also about a universal struggle; it's one that can resonate both with gay Black men who finally see themselves onstage and with "an old white lady from the Upper West Side."
Jackson advises other creatives to find universality in their own specific experiences.
"Everybody's had the experience of feeling regrets for something they've done and feeling like there's something fundamentally flawed about them," he says. "For some people, this show can be a mirror. For other people, this show could be a window. Both of those experiences can coexist next to each other in the theater."
This story originally appeared in the May 19 issue of Backstage Magazine.