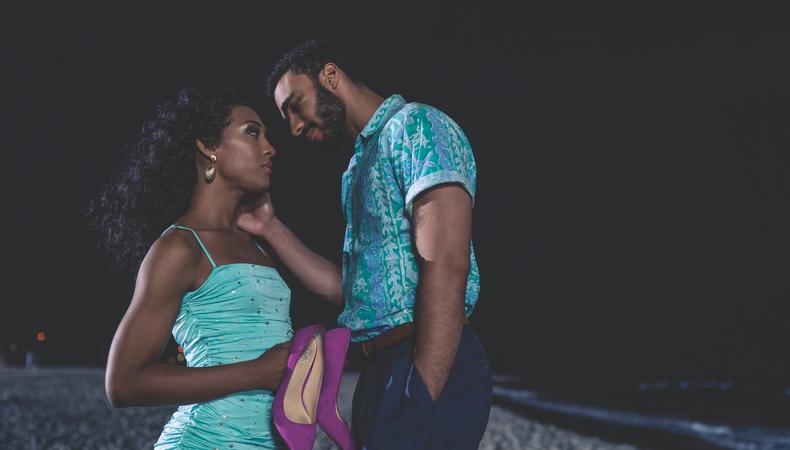 The seemingly endless amount of prestige dramas on television means awards voters have a tricky (but, let's face it, fun!) challenge before them: How to narrow down the worthiest contenders. As we await the Dec. 11 Screen Actors Guild Award nominations, we're rounding up the 51 small-screen talents that belong on the guild's shortlists.
READ: Letter From the Awards Editor: Welcome to Awards Season!
OUTSTANDING PERFORMANCE BY A FEMALE ACTOR IN A DRAMA SERIES
Jennifer Aniston, "The Morning Show"
What a fantastic return to form, and to television, is Aniston's performance on Jay Carson and Mimi Leder's "The Morning Show" from Apple TV+. The producer-star humanizes the otherwise heartless and power-hungry TV host Alex Levy without sacrificing her infectious charm and comedic timing. Even the way she almost breaks a phone by hanging it up is award worthy.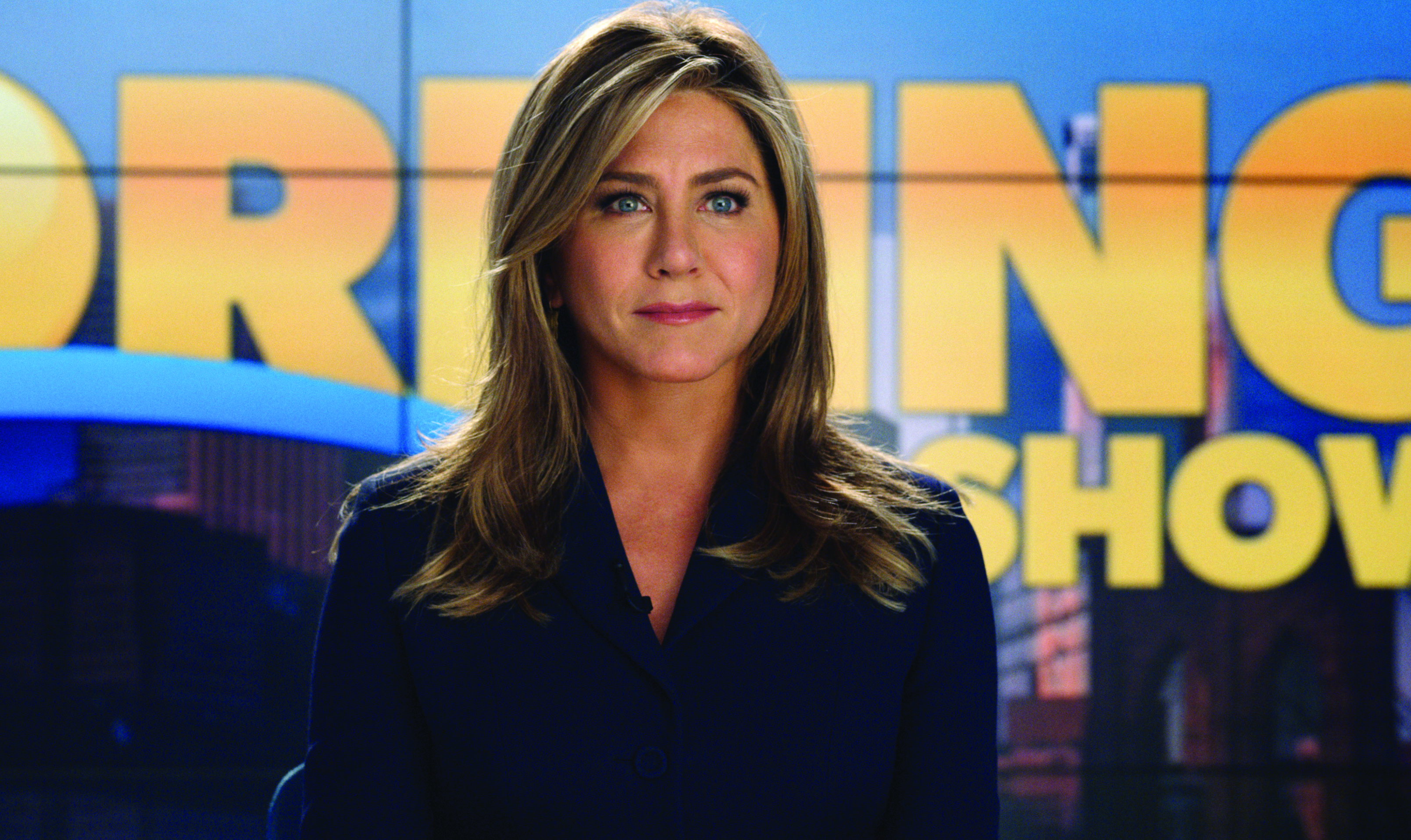 Christine Baranski, "The Good Fight"
Everyone's favorite chunky necklace–wearing power attorney continues to slay in and out of the courtroom, and the diva playing her proves increasingly unafraid of pushing Diane Lockhart's flaws to the forefront. For kickass feminist inspiration or tips on how to deliver a speech that will flatten a scene partner, visit literally any moment of Baranski's consistently fabulous performance.
Angela Bassett, "9-1-1"
Fans of Bassett know she can handle delicately intimate conflict and explosive chaos with equal capability. On Fox's crisis-of-the-week hit, the actor gets to do both as LAPD officer Athena Grant. But the real treat each week is seeing Bassett as an action star; the way she moves with a gun, the way she tamps down Athena's varying levels of alarm beneath an unassailable surface. In the "Black Panther" sequel, give her a weapon!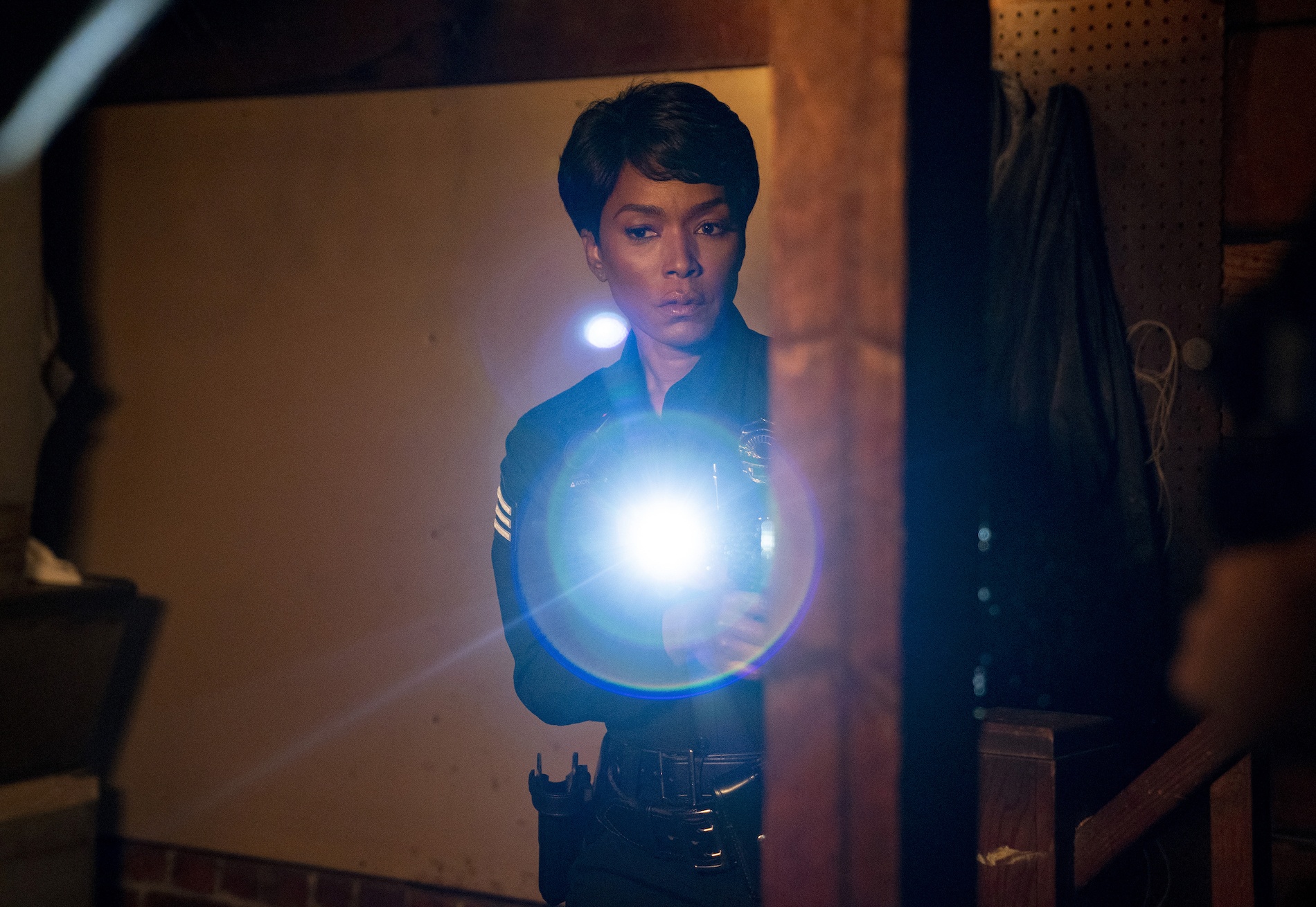 Jessica Biel, "Limetown"
So engrossing and cinematic was Two-Up Productions' fictional mystery podcast "Limetown," it practically begged for a screen adaptation. Facebook Watch ably stepped up to the plate with Biel as both producer and protagonist Lia Haddock, a journalist looking into the seemingly impossible disappearance of hundreds of people. As she did on "The Sinner," Biel proves she's a master of suspense, tapping into rage and fear with thrilling results.
Helena Bonham Carter, "The Crown"
Taking over the role of Princess Margaret in Peter Morgan's returning Netflix hit, Bonham Carter makes her the center of any room. Yet we still acutely feel the struggle of a neglected wife and sister in middle age. It's a range of emotions that can veer into soap opera territory, but Bonham Carter maintains her humanity (and seemingly effortless sense of humor) throughout.
Millie Bobby Brown, "Stranger Things"
You'd be hard-pressed to name a role as engrossingly and beautifully drawn by a youngster on the small screen as Brown's Eleven. The mysterious, psychokinetic girl continually called upon to defeat the terrifying Upside Down became more relatable—more like the teenager she is—on Season 3 of "Stranger Things." This powerful young actor switches with ease between adolescent frustration, raw vulnerability, and fearsome, growing strength.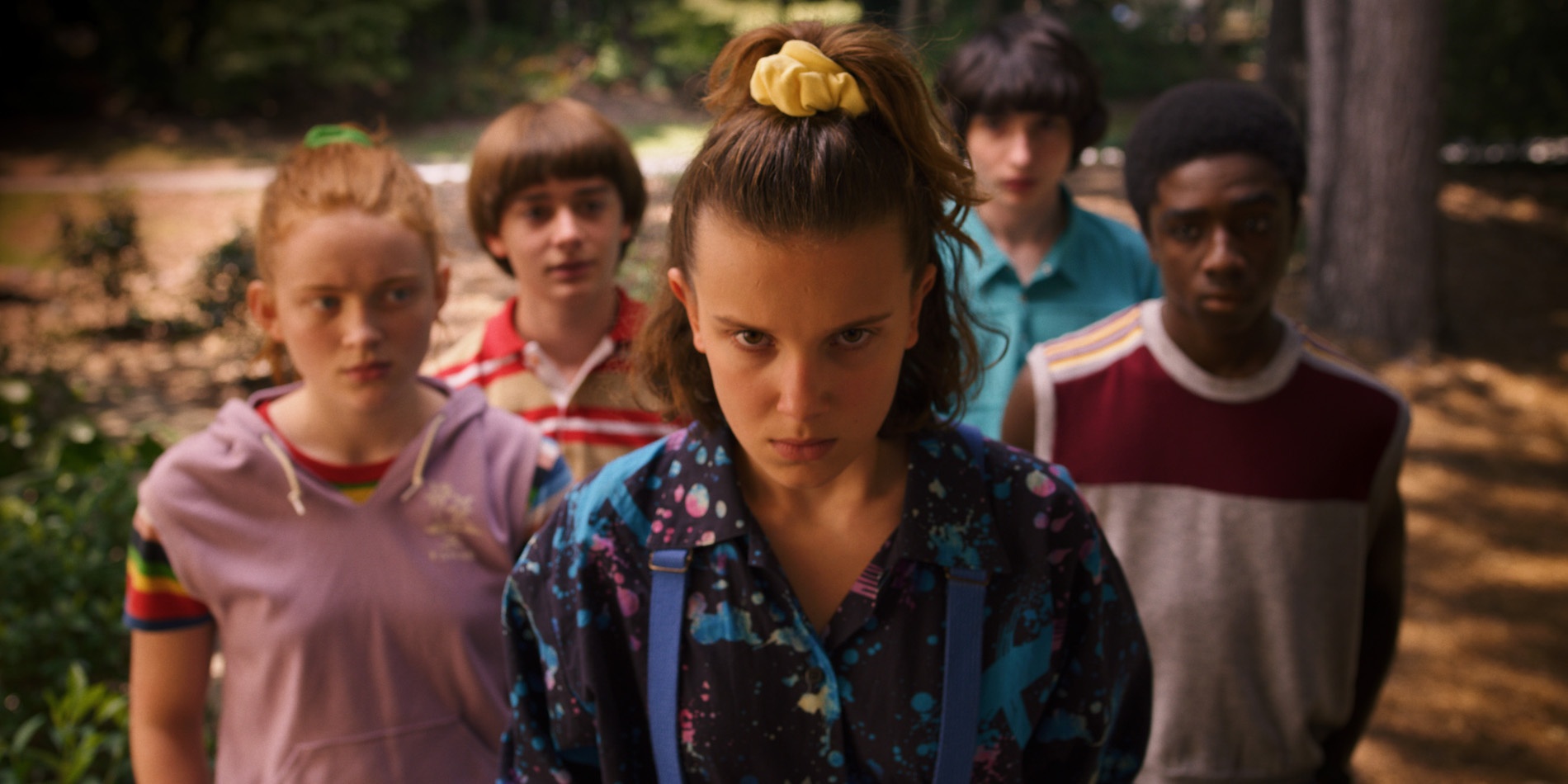 Emilia Clarke, "Game of Thrones"
Despite the shortened last season's breakneck storytelling, Clarke brought to the table her impressive ability to channel practically an entire series' worth of character development into a single facial expression. Her descent into madness notwithstanding, we'll miss Daenerys Stormborn of the House Targaryen, First of Her Name, Breaker of Chains and Mother of Dragons.
Olivia Colman, "The Crown"
Colman completely captures Queen Elizabeth II's stillness and composure as soon as she appears onscreen in Morgan's drama. From the accent to the posture, she smooths a first-of-its-kind casting transition and quietly commands authority over each scene. She can fill scripted silences with facial acting that expresses as much as a monologue.
Jodie Comer, "Killing Eve"
Villanelle kills people. She's good at it. She's gorgeous. She's completely heartless. (Or is she?) This jet-setting assassin challenges our every preconception of psychopaths; she's assembling, enigmatic, someone who inflicts her deeply buried suffering on others but mostly yearns for the unexpected. As portrayed by the Emmy-winning Comer in one of TV's gutsiest performances, expectations for Villanelle are subverted at every twist and turn.
Viola Davis, "How to Get Away With Murder"
Six seasons in, Davis is still sinking her teeth into the role of treacherous defense attorney Annalise Keating, carrying a show full of murderous twists so cheesy you'll swear off lactose. In her Emmy- and SAG-winning role, she's a diva for the ages, as brash and ballsy an antihero as any of her white male counterparts on the small screen. We wish there were more TV characters—and performances—like hers.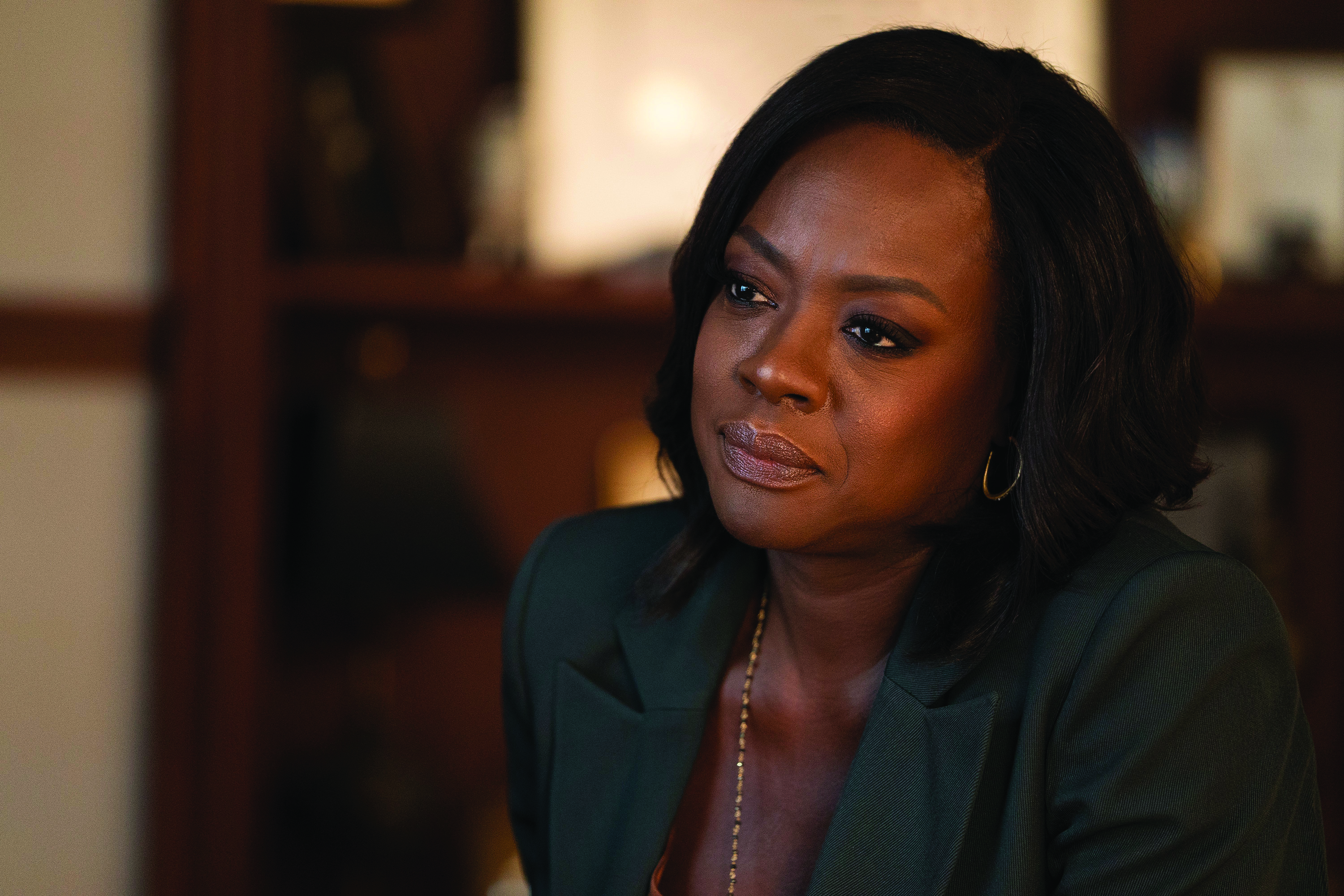 Laura Dern, "Big Little Lies"
Part of what makes "Big Little Lies" so riveting is its dark sense of humor, straddling the line between drama and camp. Nobody understands that better than Emmy and Golden Globe winner Dern as the indomitable Renata Klein. Her tendency to drop the sweetly confident façade to spit scathing profanities at her husband or other Monterey alpha moms is downright alarming—and so much fun to watch.
Ann Dowd, "The Handmaid's Tale"
Dowd's Emmy-winning, scrumptiously nuanced delivery on Hulu's "The Handmaid's Tale" has undoubtedly been a career high. As overseer Aunt Lydia, she's a heady mix of blunt force and for-your-own-good tenderness that, particularly on a Season 3 episode detailing the character's painful backstory, proves that exquisite acting can humanize a ruthless monster.
Maggie Gyllenhaal, "The Deuce"
It takes a lot for a celebrated actor like Gyllenhaal to be simultaneously surprising, uninhibited, and still convincing—and that's not even taking into consideration the graphic sex scenes she handles. Gyllenhaal is all that and more on HBO's vintage drama as Candy, a prostitute-turned-power player in the golden age of pornography. Her growing confidence feels anything but anachronistic thanks to the actor.
Lena Headey, "Game of Thrones"
There's a wonderful moment on this HBO hit when Headey's Queen Cersei delivers what could be the fantasy epic's motto: "I choose violence." She says it firmly but quietly, as if it's not a choice at all. The jaw-dropping last season of "Game of Thrones" found Cersei burrowing deeper into her own ambition, greed, and evil, taking that choice to new and, ultimately, tragic heights.
Nicole Kidman, "Big Little Lies"
We can only hope Kidman continues to grace TV with her talents. In addition to bringing "Big Little Lies" to HBO as a co-executive producer, Kidman's award-winning performance has grounded its most powerful plot line, turning what could have been a pulpy murder mystery into a haunting meditation on domestic abuse. The second season's tense courtroom scenes in particular, in which Celeste struggles to defend her choices as a mother, are must-watch.
Regina King, "Watchmen"
Fresh off an Oscar win and taking on her first action-packed role, King is living proof there are some actors who can simply do it all. HBO's new Damon Lindelof drama, inspired by the classic comic of the same name, is like a psychedelic and intellectual playground for its stars. All are charming or unexpected or both, but King reigns supreme; as Angela Abar and superhero-vigilante-detective Sister Night, she delivers raw emotion as well as pure badassery.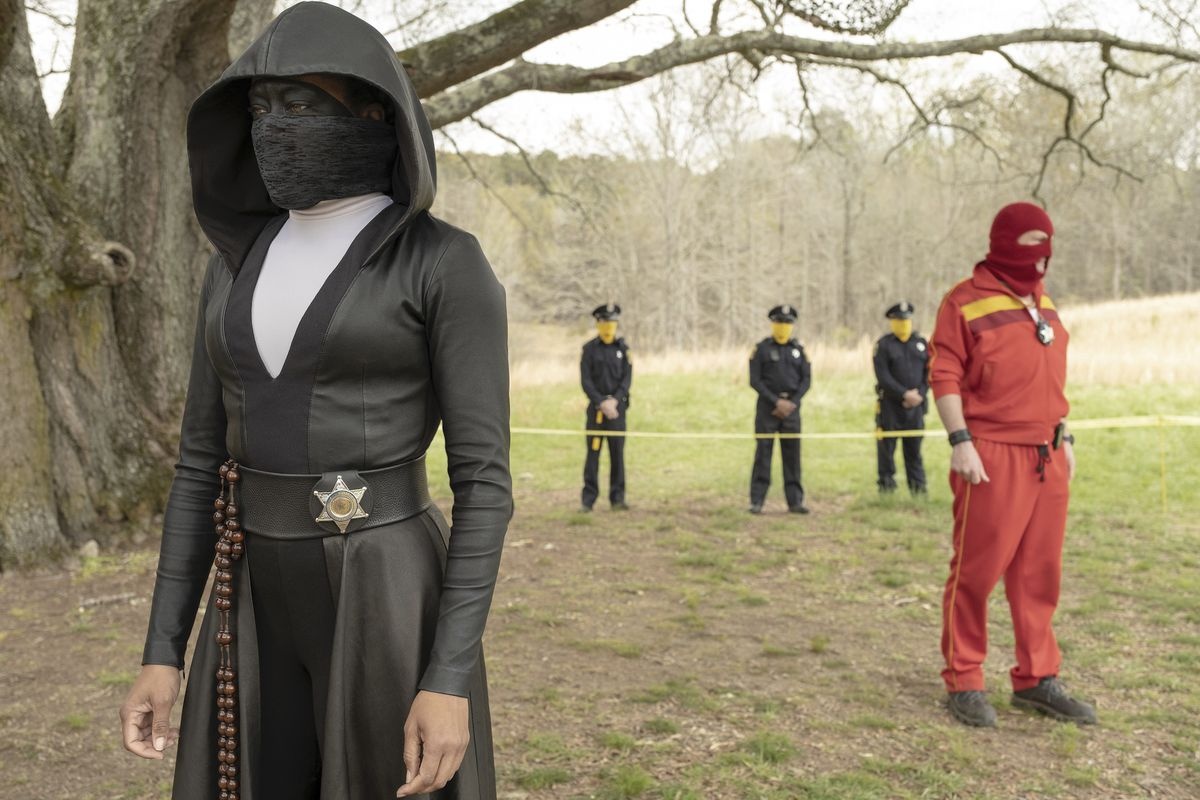 Elisabeth Moss, "The Handmaid's Tale"
Peering out from between the bone-white wings of her handmaid's bonnet, Moss takes on the role of a lifetime, navigating the despair of an oppressive dystopian world with dignity and a wickedly dark sense of humor. The Emmy-winning producer-actor is at her most subtle when the stakes are highest, and watching her handle the pitfalls served up by the distressingly tangible Gilead remains revelatory.
Indya Moore, "Pose"
You can't tear your eyes away from Angel. And when she's feeling fabulous and like the world is her oyster, she knows it. But struggling to survive on the streets of New York City, let alone to make it as a transgender model, diminishes her inner light enough to shatter your heart. Capturing both her flighty dreaminess and hardened stubbornness, Moore knows exactly when and how to adjust that inner light.
Mandy Moore, "This Is Us"
So effortlessly natural and charming is Moore as matriarch Rebecca Pearson, hers is one of those performances whose subtlety could be taken for granted. Awards recognition for Moore is overdue, partly for the ease with which she plays multiple ages—more than any actor on the NBC show—and partly for her ability to find where loving and overbearing overlap.
Niecy Nash, "Claws"
No diva can hold a candle to Nash—certainly not in this pulpy, Florida-set, crime-crazed TNT dramedy. In her first major leading role as nail salon owner Desna Simms, Nash can play motherly tenderness, intimidating toughness, and endless sass, all while wearing the small screen's most unforgettably colorful costumes with aplomb. We worship at her altar.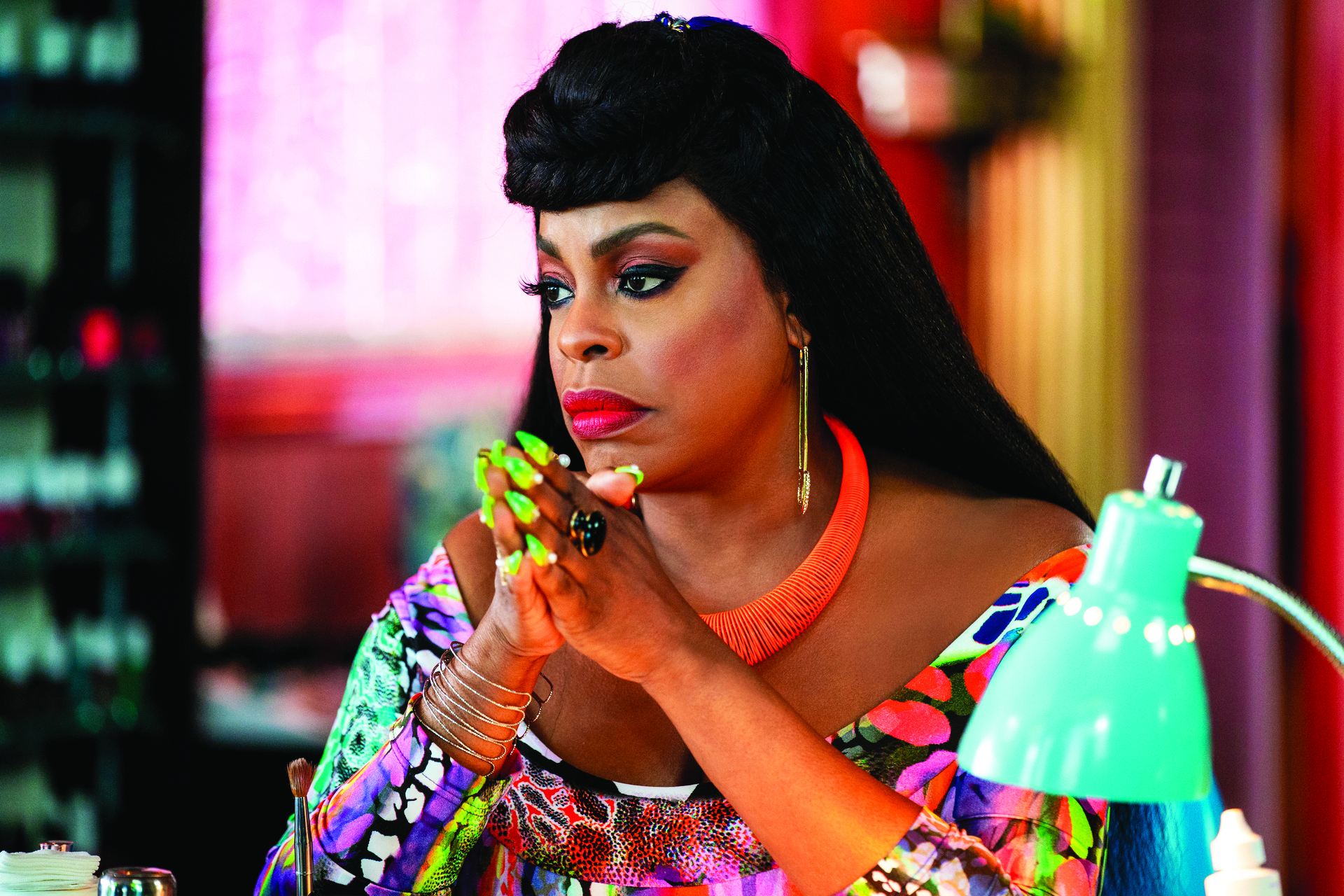 Sandra Oh, "Killing Eve"
Oh's award-winning, critically hailed return to TV reminds us why she's so compelling to watch. We follow Eve's ascent from disillusioned government employee to insatiable MI6 agent on the hunt, while her complicated relationship with Comer's Villanelle proves that these cat-and-mouse stories can be anything but predictable. Oh's Season 2 performance made us want to savor each suspenseful moment.
Elizabeth Olsen, "Sorry for Your Loss"
A series built entirely around grief makes for a tricky tightrope walk for its leading actor. Facebook Watch's "Sorry for Your Loss" toys with our emotions using a blend of raw poignancy and the kind of dry wit characteristic of those in mourning. It's Olsen, playing the newly widowed Leigh Shaw, who must continue to thread the needle between those two extremes.
Ellen Pompeo, "Grey's Anatomy"
After a whopping 16 seasons of grief and thwarted romance and nonstop drama, isn't Pompeo overdue for some gold on her mantle? On Shonda Rhimes' ABC medical drama, a now-definitive example of the genre, Meredith Grey has been through more than most soap opera characters. Yet, the magnetically watchable Pompeo continues to make the character's many internal conflicts clear and compelling.
Mj Rodriguez, "Pose"
If you're playing a character you want your audience to root for, study how Rodriguez interacts with her scene partners on "Pose." The sheer amount of emotional heavy lifting she must do as emerging house mother Blanca Rodriguez-Evangelista in this gorgeously detailed AIDS-era drama proves she could take on any role; a lesser actor would buckle under the pressure of uplifting those around her without dipping into saccharine.
Sarah Snook, "Succession"
A modern-day "King Lear" with a deliciously dark sense of humor, Jesse Armstrong's satire about a family running a global media empire needs characters that feel like real people. Amid all the greedy scheming, actors like Snook are responsible for reminding us, at just the right moments, that even billionaires can be vulnerable. As Shiv Roy, she impressively toes the line between soulless and secretly thin-skinned.
Octavia Spencer, "Truth Be Told"
It's a good thing Hollywood has caught on to the fact that Spencer can be the narrative center of a project rather than the scene-stealing supporter. Producing and starring on Nichelle Tramble Spellman's upcoming Apple TV+ drama, the award-winning actor brings her quiet gravitas to investigative reporter Poppy Scoville-Parnell, whose podcast seeks to uncover an increasingly complicated injustice.
Meryl Streep, "Big Little Lies"
Even before the grief scream heard 'round the world, Streep established Mary Louise Wright as one of TV's most unmissable characters. Is she a caring mother and grandmother, rightfully curious about her son's death? Yes. Is she a heartless, manipulative master of passive aggression whose smiles are poisonous? Also yes. With her brittle physicality and studied mannerisms, she's also, as Reese Witherspoon's Madeline dubs her, a total "weirdo."
Maura Tierney, "The Affair"
The trademark of Sarah Treem and Hagai Levi's "The Affair" is the unrelenting drama its titular act generates, and Tierney's Helen has been through the ringer throughout the series' five seasons. Through it all, she has made the character human rather than a victim of circumstance and brought an integrity and strength to a woman whose emotional state hovers most often somewhere around despair.
Susan Kelechi Watson, "This Is Us"
Beth Pearson has become the glue that often holds the multigenerational Pearson family together. Her growing nuance four seasons in surely has everything to do with Watson's work on the network drama. She is funny, warm, fierce, and restrained in her every scene. (And she's equally lovely on the big screen this year in "A Beautiful Day in the Neighborhood.")
Reese Witherspoon, "The Morning Show"
Most actors would kill for just one of Bradley Jackson's "Morning Show" monologues, full of righteous fury and sarcasm so sharp it could cut you. Witherspoon gets several per episode. The producer-actor plays Bradley with just enough naiveté to get us on the rising news anchor's side amid the show's constantly shifting power dynamics. And her chemistry with Aniston positively crackles with electricity.
Zendaya, "Euphoria"
Going from Disney Channel darling to drug-addicted recluse in one fell swoop isn't the typical trajectory for our anointed tween stars. But Zendaya's painful-to-watch turn as perpetually hoodie-clad Rue in HBO's Gen Z series "Euphoria" has planted her firmly in the big leagues of cable prestige—and we should all shed a single glittered tear of joy for that.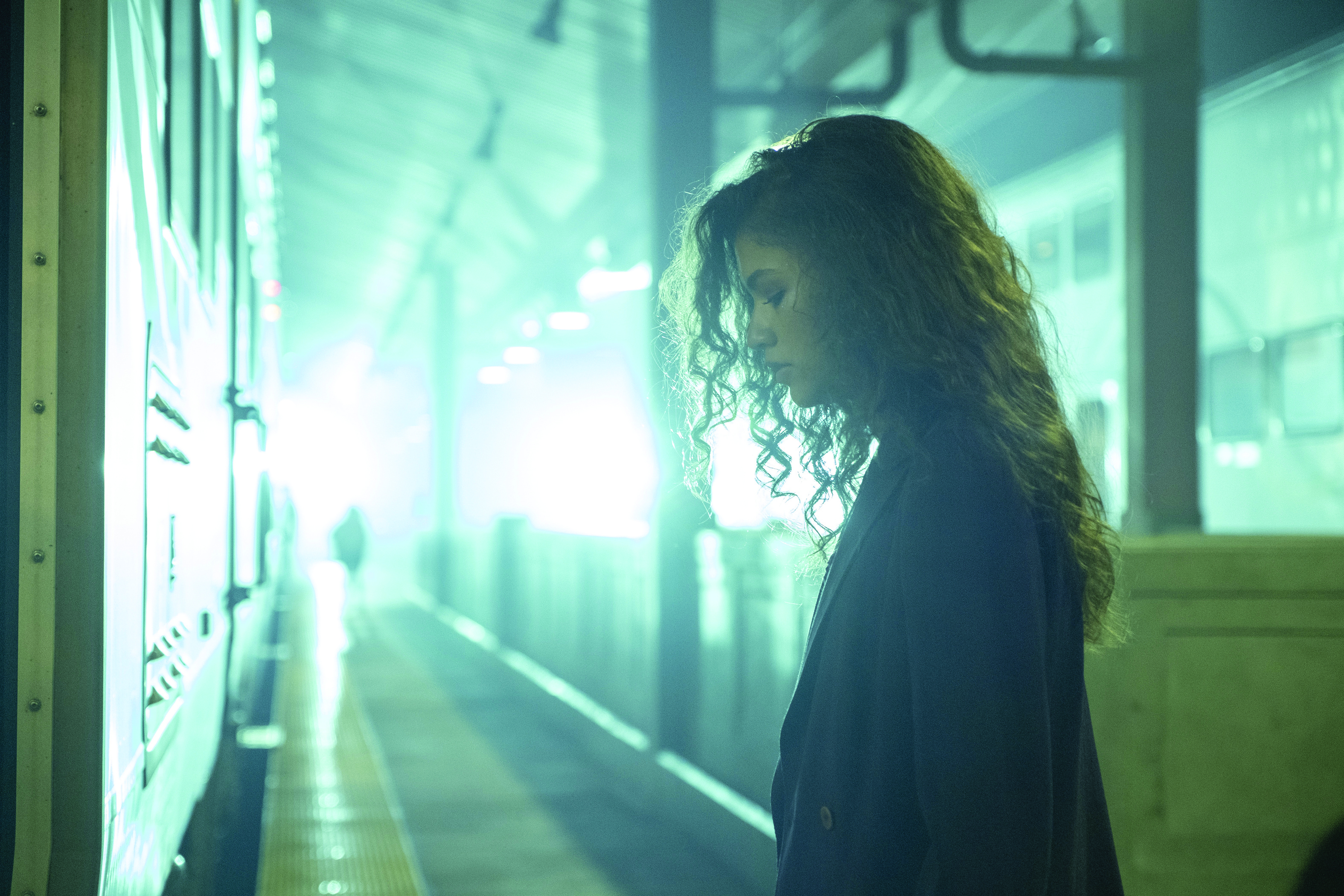 OUTSTANDING PERFORMANCE BY A MALE ACTOR IN A DRAMA SERIES
Sterling K. Brown, "This Is Us"
You can't look away from a performer like Brown, who can seemingly do no wrong. Playing the multifaceted Randall Pearson means the Emmy winner gets to preach the truth, have mental breakdowns, and, occasionally, throw out solid one-liners that reveal his superb comedic timing. He's created one of the most enthralling characters on TV.
Steve Carell, "The Morning Show"
An example of both brilliant casting and fearless acting, Carell's role as Mitch Kessler—fictional stand-in for real-life male celebrities accused of sexual assault—makes for quite the return to TV after "The Office." Carell is again so astonishingly good at humiliating himself, but this time, given the drama's real-life inspiration, the stakes are much higher; when Mitch gives into his worst impulses, Carell doesn't shy away.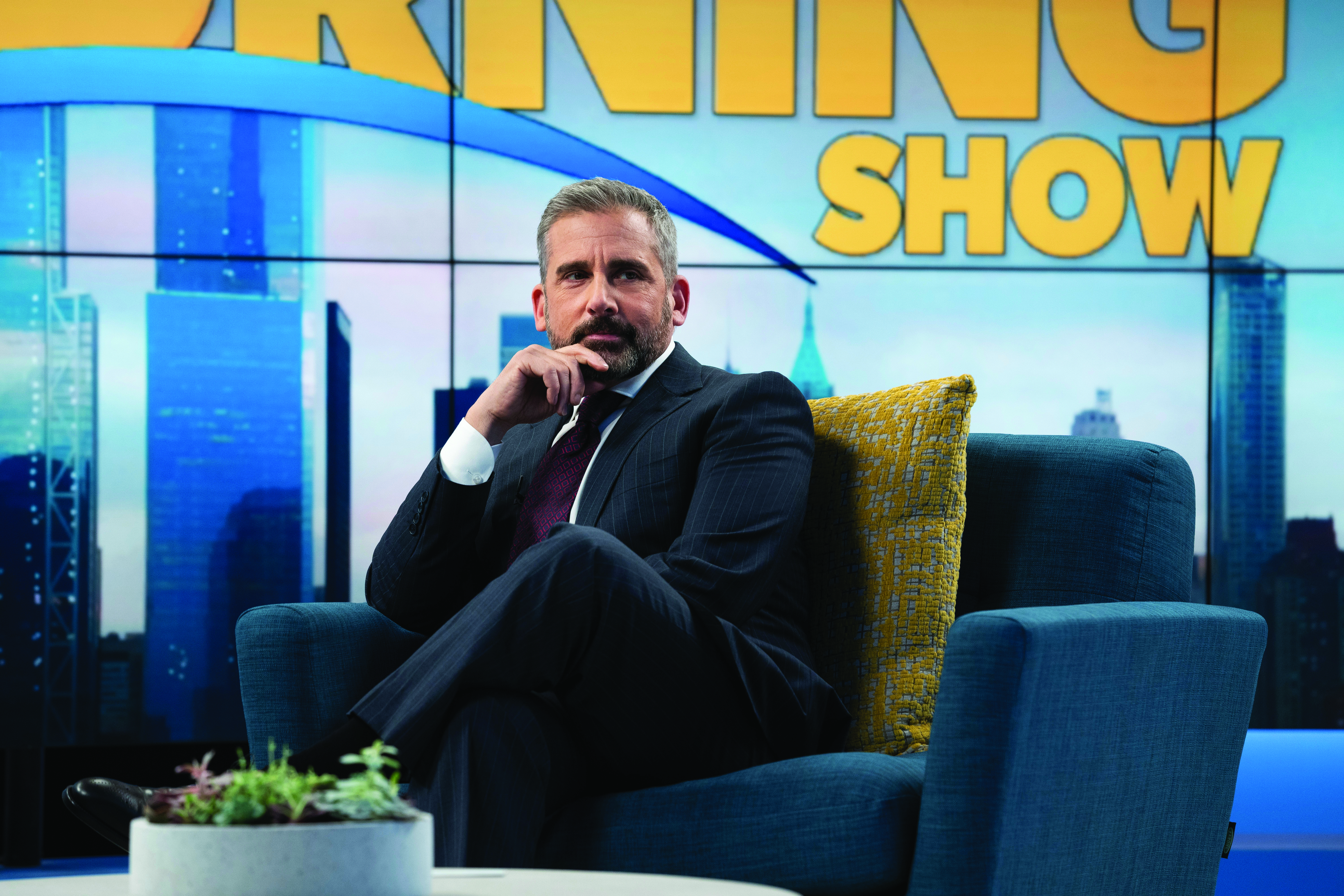 Nikolaj Coster-Waldau, "Game of Thrones"
Though "Game of Thrones" is a crowded field, Coster-Waldau manages to stand out with his soulful portrayal of a privileged pretty boy-turned-enlightened force for good—mostly. When we were first introduced to Westeros, few could have predicted the despicable Jaime Lannister would become one of its noblest heroes.
Peter Dinklage, "Game of Thrones"
On a series as unprecedentedly massive as "Game of Thrones," we needed a reliably constant character—and performance—to ground us. Dinklage made Tyrion Lannister a riveting figure onscreen, suavely navigating fragile political truces without sacrificing humor to the last. The Emmy winner also has that rare ability to elevate his co-stars' performances; it seems everyone has chemistry with him.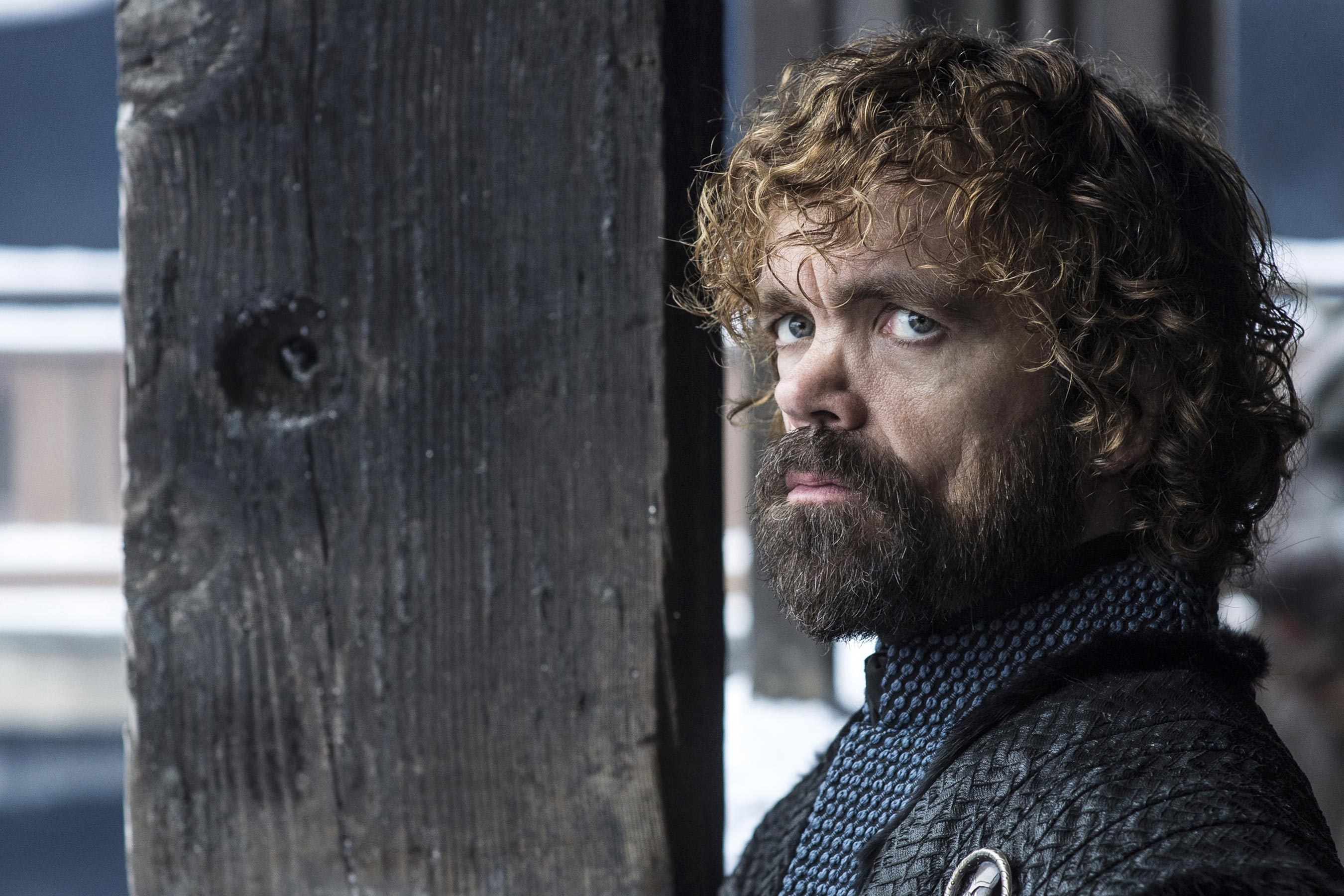 Joseph Fiennes, "The Handmaid's Tale"
Everybody loves a villain—er, loves to hate a villain. And in Hulu's recent outing of "The Handmaid's Tale," Fiennes' putrid Commander Waterford was furiously easy to despise. In fact, when at long last our hero meets his scornful gaze with the full force of her open palm, the satisfaction for those watching at home was so delicious, it had to be fattening.
Paul Giamatti, "Billions"
A two-time Golden Globe–winning powerhouse, no one but Giamatti could have tackled the role of Chuck Rhoades, the sharp and coyly vicious New York attorney embroiled in a battle of wills spanning four seasons. Skirting the limits of the law for what he calls "the greater good," we can't help but root for Giamatti's Rhoades, even when his tenuous claims to heroism start to crumble beneath his feet.
David Harbour, "Stranger Things"
Harbour is given juicy material on "Stranger Things": an irascible, tough-guy character complete with a secret, mournful past. But his pure charisma and chemistry with co-stars like Winona Ryder are what elevate police chief Jim Hopper on the screen. Amid all the monsters and skin-crawling suspense, it's Harbour's well-balanced approach that legitimizes this drama. You get the sense that even reading a phone book, he'd be absolutely engrossing.
Omari Hardwick, "Power"
Great stories speak to character evolution; in turn, great acting pulls every emotion to the fore, and Hardwick has carried that torch as the centerpiece of Starz's ratings powerhouse. His James "Ghost" St. Patrick is genuinely terrifying at his crime-lord worst but somehow stays soft-bellied enough to keep us in his pocket.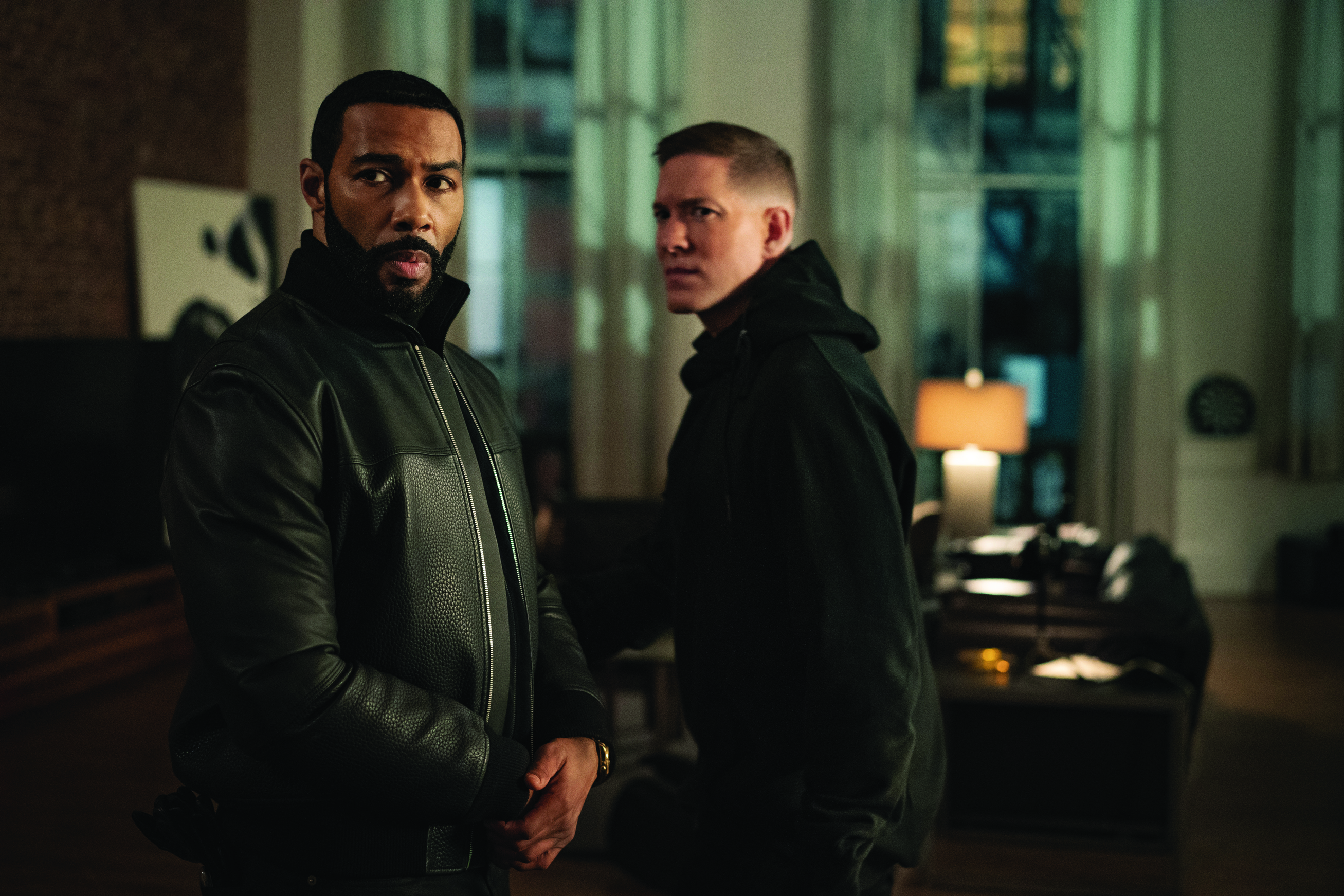 Freddie Highmore, "The Good Doctor"
What makes "The Good Doctor" stand out isn't just its refreshingly character-focused approach to the medical drama genre, it's the sheer power of Highmore's portrayal of autism and savant syndrome. He leads one of ABC's most reliably fascinating series, and we're betting this rising Hollywood star will only continue to ascend.
John Krasinski, "Jack Ryan"
Krasinski's take on Tom Clancy's ever-popular CIA analyst deserves attention because of its unexpected "everyman" vibe; this is a bad-guy-fighting hero audiences can actually relate to. Rather than giving him invincibility or certainty, Krasinski's nerdier Jack is often longing for the security of his desk job or scared out of his wits.
Rami Malek, "Mr. Robot"
The small screen is crowded with misunderstood genius-addict-antiheroes, but Malek's spin on that archetype promised a fresh direction when he first appeared in USA's sleeper hit. For four seasons now, the hoodie-clad hacker-mastermind Elliot has delivered on that promise. The cynical drawl of his narration, which transforms even the most banal statements into unmissable pearls of wisdom, gives "Mr. Robot" its frantic pulse.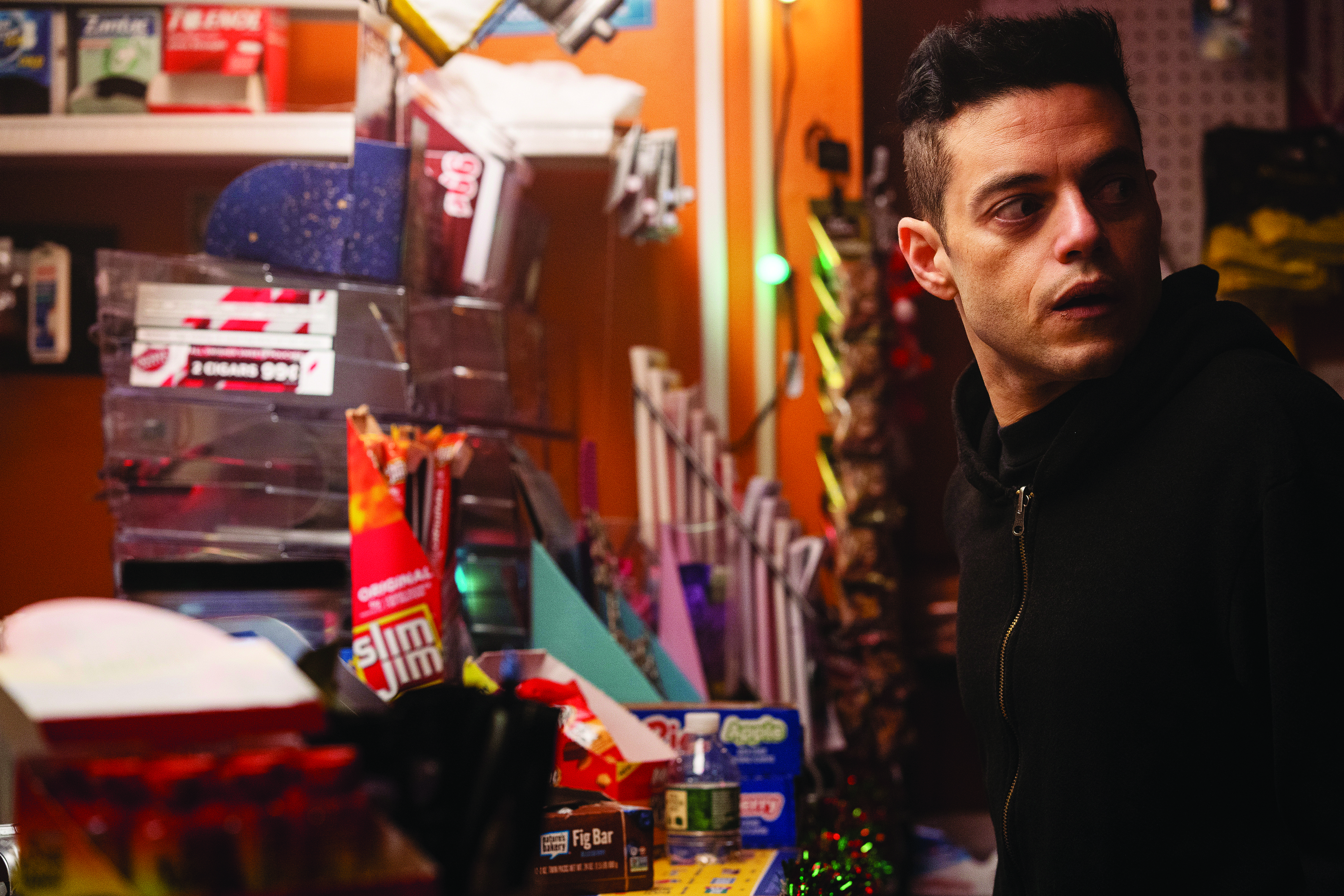 Tobias Menzies, "The Crown"
Menzies has the unfortunate task of eliciting sympathy for a character who never seems content with the privilege he has. Much of "The Crown" Season 3 finds his Prince Philip alternating between whining and emotionally adrift, yet Menzies manages to make the prince relatable as a man still devoted to his wife and queen, while questioning his purpose.
Jonny Lee Miller, "Elementary"
Of the many onscreen versions of Sherlock Holmes, Miller has the distinction of having played the brilliant and brazen detective the longest. Through its now-concluded seven-season run, Miller turned the character into a true-to-life man struggling with sobriety. We'll miss his sparring with Lucy Liu's Joan Watson and the way he sauntered down the streets of NYC, spouting devastatingly witty one-liners.
Billy Porter, "Pose"
Everyone on this sequined and stunning series deserves accolades aplenty, but the performance that may lodge itself in your heart most is the Emmy-winning Porter's as Pray Tell. With countless friends and lovers dying of AIDS, he is entrenched in sadness, death, and unimaginable fear, yet he projects an infectious joyousness—without ever coming off as saccharine. We're finally mining the depths of this veteran theater actor's abilities, now on a bigger stage.
Liev Schreiber, "Ray Donovan"
Things have only become more complicated this year for the titular antihero of this Showtime drama—and that includes Schreiber's performance. Loving father, guilty husband, violent fixer: Schreiber brings each color to life and seamlessly blends it with the rest of the palette. And somehow, he still makes you care about the guy.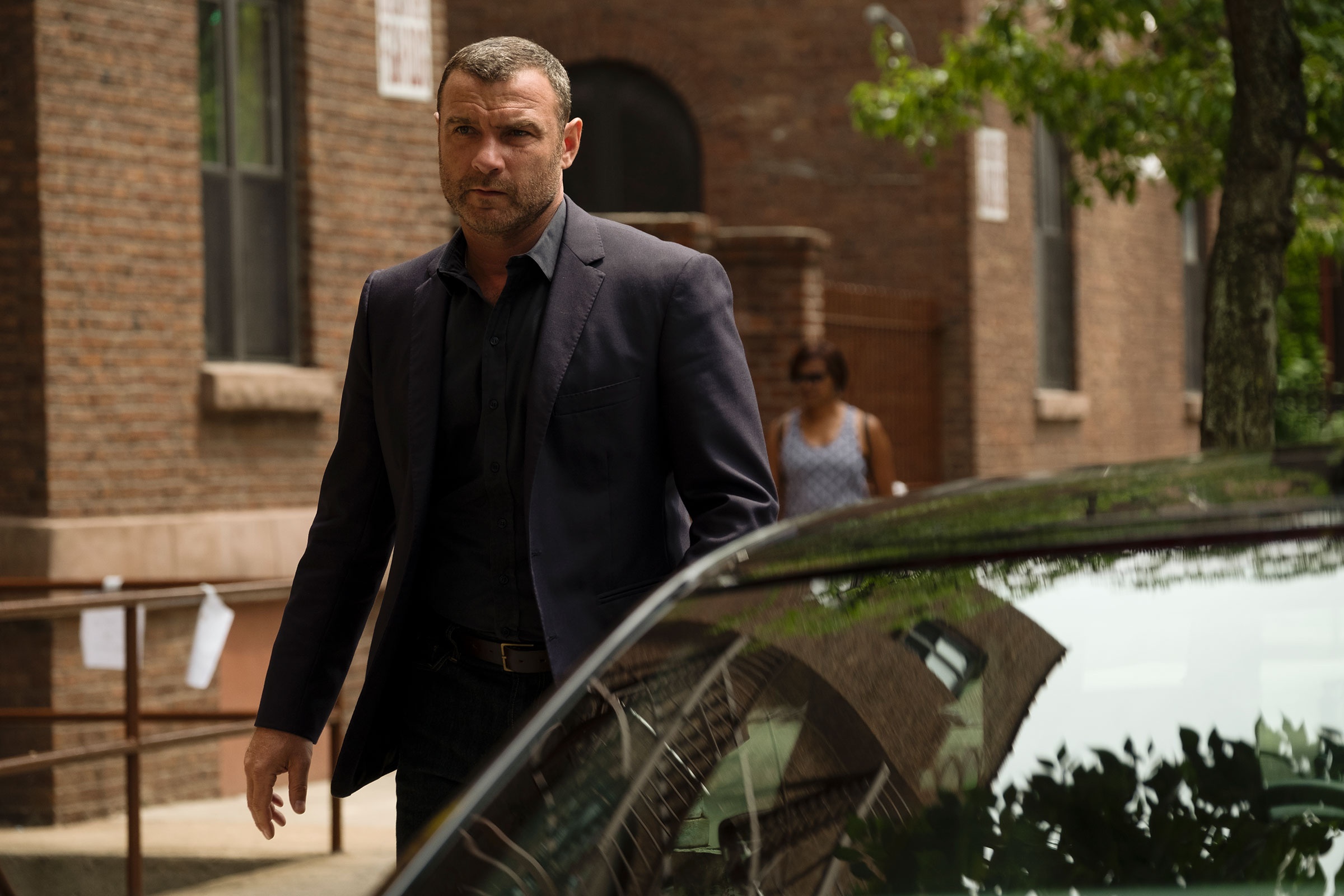 Michael Sheen, "Prodigal Son"
Amid a recent surge of interest in the psychology of murderous criminals, Sheen was conscious of the need to offer a new perspective to an otherwise overplayed trope. He brings equal parts compassion and horror to the role of serial killer and family man Dr. Martin Whitly, affectionately dubbed "The Surgeon." Sheen precariously balances the complex personality of a deranged killer with that of a father seemingly desperate to reconcile with his son.
Jeremy Strong, "Succession"
"Succession" is a story of extremes, of people flying too close to the sun and plummeting to unimaginable depths—often multiple times over the course of an episode. Its most psychologically broken player, the driven and hardheaded Kendall Roy, may also be the character to whom we can best relate. That's because Strong imbues this drug-addicted man-child with a raw impotence that underlies all his braggadocio.
Milo Ventimiglia, "This Is Us"
On paper, the day-to-day life of a father with three kids doesn't sound like a riveting NBC show. But with the terrific Ventimiglia playing the character, things start to get interesting. Endless care, tireless loyalty, and dad jokes: Jack Pearson is the culmination of everything anyone could ever want in a dad, yet Ventimiglia still manages to make him feel real.
Forest Whitaker, "Godfather of Harlem"
If you're looking for a good ol' fashioned gangster drama, gritty and violent yet smartly written and acted, Whitaker has got you covered in this new Epix series. The latest star to take on 1960s Harlem crime lord Bumpy Johnson, Whitaker serves more emotion and depth than you might expect in such a notorious gangster; count on an actor of his caliber to surprise you at every turn.
Bradley Whitford, "The Handmaid's Tale"
Following his deeply disturbing role in "Get Out," it seems Whitford is leaning right into the unnervingly eccentric portion of his career—and, quite frankly, who can resist? Case in point: his duplicitous Commander Lawrence on "The Handmaid's Tale," who elicits audience sympathy, loathing, and downright spooks, all on the same frigid dime.
This story originally appeared in the Nov. 27 issue of Backstage Magazine. Subscribe here.
Want more? Stay in the loop with everything you need to know this awards season right here!