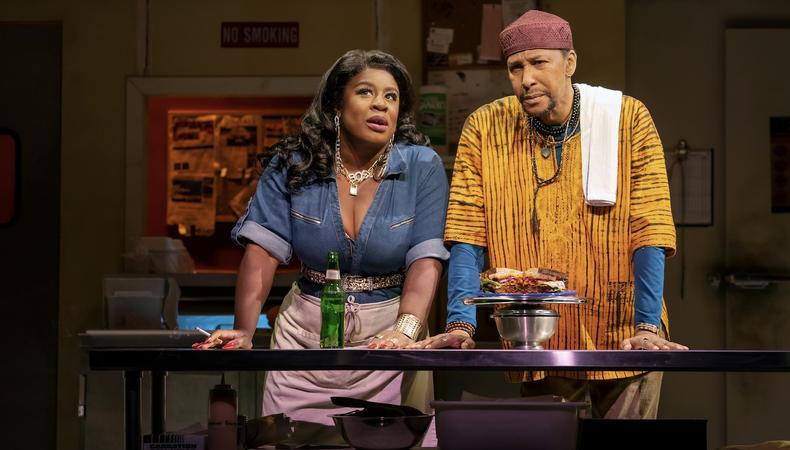 The 75th annual Tony Awards are just around the corner, and theater lovers are clamoring to see who will take home the signature silver medallions. In advance of the most dazzling night in American theater, we've compiled a bounty of advice from some of the prominent Broadway vets we've spoken to over the years. From key career pointers to tips on maintaining mental health, here are tips from 16 theater makers that all aspiring actors need to hear.
"The one thing I keep coming back to is that it's never a straight road. Everybody has their challenges. Everybody has lots and lots of failures. It's so fickle, this business. The only thing you can do is work on yourself, your art, and your craft. That's the only thing you have any control over." —Audra McDonald
"Make your own stuff. Make what's missing. Your impulses will form the version of the thing you're making." —Lin-Manuel Miranda
"If something starts feeling weird one day, you've got to deal with it that day. You just take care of yourself; you know your body, you know your instrument, and you continually work at it." —Santino Fontana
"Relaxation is the key. If you are tense, you're not able to welcome any emotion or any spontaneity. Living in the moment and not anticipating what's coming next is so important." —Laura Benanti
READ: How to Become a Musical Theater Actor
"We are often taught in school, if you are a woman of color, to sing harder, to sing higher, to be the highlight of the song, to do the riffs at the end of the song. You don't have to do a million riffs if you're a Black girl to be acknowledged as an incredible singer. Sing with the gift the universe gave you, and be honest and genuine about that." —Adrienne Warren
"What I had to do at some point that I never expected was to figure out: Is the goal just to work, or is the goal to do what you want to do and say and be as an artist?" —Uzo Aduba
"Changing your relationship to not getting something quite right and being excited about being in that place—that's where the best, most vulnerable, deep work happens." —Phillipa Soo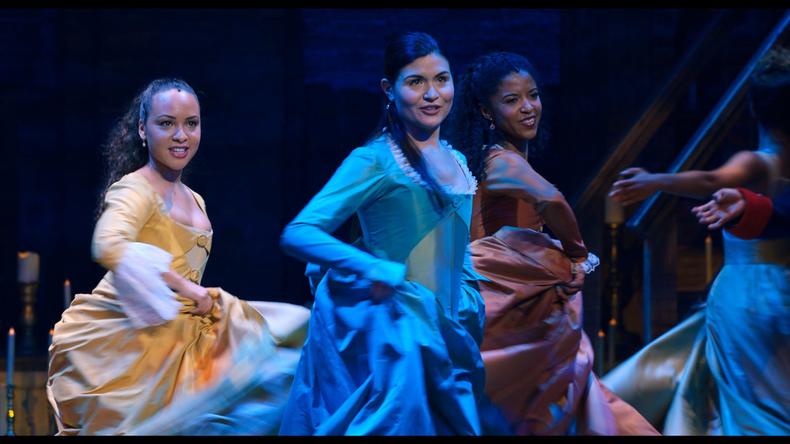 "Hamilton" Courtesy Disney+
"Sometimes, we're so tempted to look at who's up there instead of looking across and around. There are so many great people around you." —Jeremy Pope
"I always thought too much and tried too hard. In my 20s, I was reading about behavioral stuff, and you have to let that be a layer, but then you have to let go. Now, I have all that floating around my head, but I've also had children. I know what it means to be free, and I have felt it." —Kelli O'Hara
"A theater actor is an actor. That's the most important thing. You can act onstage in a play, and you can act on television, and you can act in whatever show you create for yourself on your own YouTube channel." —Renée Elise Goldsberry
"I find the downtime to be the most challenging. When you're not doing something, maybe when you're not even getting auditions, it's just like, 'What am I doing with my life?' For me, the best medicine was to find other outlets for myself." —Elizabeth Stanley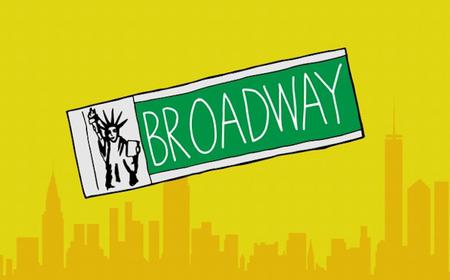 How To Get Cast on Broadway
"Even if you are in a really great place in life, even if you feel like you are of sound mind and body and spirit, [therapy] is good to have. The same way that we go to the gym, the same way that we try to eat and nourish ourselves the right way and get proper sleep, you need to take care of yourself." —Jordan Fisher
"One of the things I would say to my younger self is: Don't be so afraid of confrontation." —Sharon D. Clarke
"Go to your auditions with joy, and it will change your entire perspective of this business." —Stephanie J. Block
"It doesn't happen magically. You don't wake up suddenly and say, 'I'm a great, serious actor.' You learn how to do this shit by doing the shit." —Nathan Lane
"Be patient. [My] plan did not go as planned. The plan was: I'm going to be on 'SNL,' and it was only after I let go of that dream that my career identified what it wanted to be." —Josh Gad
This story originally appeared in the May 19 issue of Backstage Magazine.